News & Gossip
Siddhanth Chaturvedi aka MC sher talks about his plan in Bollywood post Gully Boy!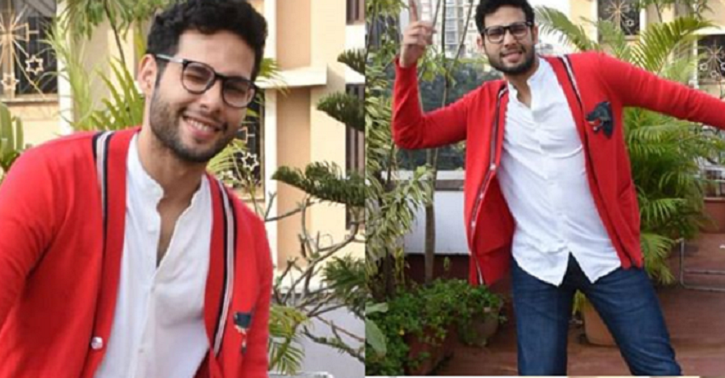 Gully Boy turned out to be a big hit and people are in all appreciation for Alia Bhatt and Ranveer Singh for the spectacular performance the two have put up in the movie! However, there is somebody who is more in the limelight than the two of them! It is none other than the popular MC sher, Siddhanth Chaturvedi! He truly is the national crush at the moment and here's the guy himself revealing his plan ahead in Bollywood!
https://www.instagram.com/p/Btf2XgBliOs/?utm_source=ig_embed&utm_campaign=embed_locale_test
25 year old Siddhanth, who is not a rapper in real life says it was the producer Ritesh Sidhwani, who discovered the edge in him! He says, "Ritesh Sidhwani who discovered me after Inside Edge, immediately called me to meet him and since then I have been kind of mentored by him. There were lots of other roles which I wanted to do with him but he was like you are better than this, have patience and then Gully Boy happened, but even he was surprised about Zoya calling me for an audition. So, he called me and asked me if I have auditioned for the film. I was like yes sir, soon I quizzed him about the film and he said,  'It's a good film but you are a little young,  but try, maybe it could be a big screw up.' I was like sir, I will try, I will try my best."
https://www.instagram.com/p/BtAXws0Aj05/?utm_source=ig_embed
Talking about how he got the movie, Siddhanth said, "I was at Inside edge success party dancing on the dance floor where I happened to catch Zoya's attention. I was dancing on Govinda's song. I am a huge Govinda fan and then came Dil Dhadakne Do Gala Gudiyaan song. I pulled Zoya on the dance floor and she was like Who are you? With a lot of excitement, I told her – I am Siddhant, I am an Inside Edge actor. To which she said, she hasn't seen it, and then she asked me if I am from Mumbai. I said, " Haan Bachi apun idhar se hi hai'. This line came to me spontaneously and she was like OK. Then she told me I want your audition for this part and later, I was sent a rap song. I was given the rap a day prior to the audition. I researched a bit about rap and prepped myself. I wrote about my own struggle, I was jobless for 6 years, so I wrote a some lines on myself and I auditioned and I was selected. Zoya loved my audition and sent me the script and after I read the script I was like this is it for me."
https://www.instagram.com/p/BuI1EKmlNGs/?utm_source=ig_embed
Talking about his plan ahead, he says, "I was very certain that if I do a film, I should be noticed. It was my conscious decision, Â I had been offered a lot of roles earlier but I didn't want to do anything just for the sake of it. In fact, I was offered big banner films, sometimes it didn't work out because I am not a star son and was replaced. Sometimes, I didn't like the script. I was very choosy, I don't know why, because beggars can't be choosy, but yes, I was very confident about myself and my art. Also, my dad always supported me and told me to wait for the right script."
https://www.instagram.com/p/Bs7Lg8Mgy1P/?utm_source=ig_embed
Talking about his next projects, he says, "I don't want to cash myself on this, you may see me after 4 years because I want to do something solid. I have waited for long to get this recognition, so I just don't want to do just anything now. I can wait for a long time because I trust my craft." Grateful to Gully Boy success, he says, "There was a time when I was jobless. I left my studies only to focus on acting, I just worked on myself. I used to write and read a lot. I have seen from Christian Bale to Govinda, I have all the knowledge about world cinema. I was preparing myself because if I ever get an opportunity I should know everything. But I didn't know rapping would come to me, but even for that I gave my best. I just prepared for the audition in a day."
Stay tuned for more updates!