Hindi
Shweta Chaudhary Fulfils Her Dreams By Winning The Crown Of Mrs India Earth 2017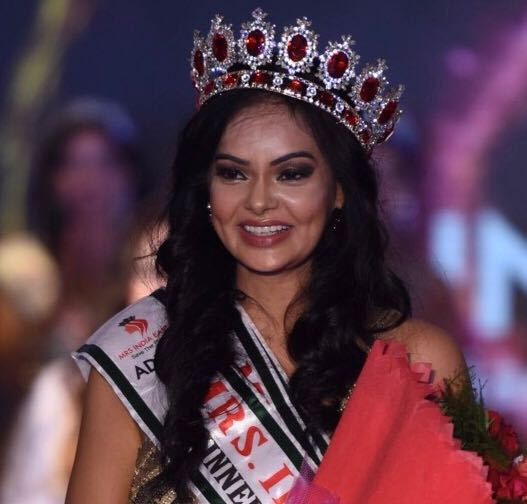 The most prestigious beauty pageant contest Mrs. India Earth 2017 was held in Delhi recently. There were total 46 contestants in the contest, in which Mrs. Shweta Chaudhary bagged the title of Mrs. India Earth.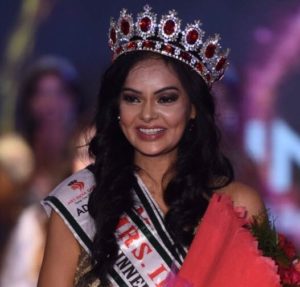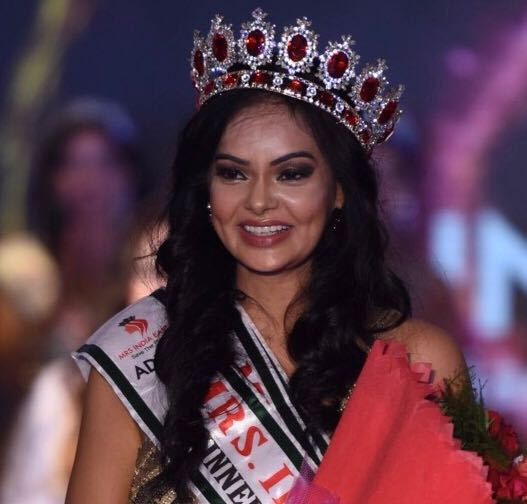 She also won the Mrs. Popular Choice Award in the contest. There were total 10 rounds in the contest and in the traditional round Shweta was dressed in a Banarasi brocade lehenga where the dupatta had the designs of the map of Uttar Pradesh and a college where famous places, personalities, and festivals of UP were designed. The show was judged by eight judges including actress Mahima Choudhary.
Born and brought up in Varanasi, Shweta completed her graduation and moved to Mumbai to try her luck in modeling and acting. But life has to offer something very tragic to her. The sudden demise of her father made her to put a halt to her career and get into a steady job in an engineering firm. There she met her dream man Amit Chaudhary with whom she got hitched in 2007.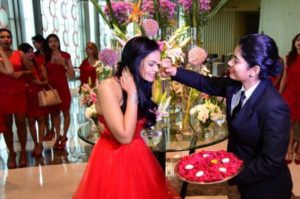 Even after getting married Shweta never ceased to follow her dreams and Amit gave wings to her dreams. It was through him Shweta got the opportunity to appear in a couple of South movies. She gives special credit to her husband who has been with her through thick and thin.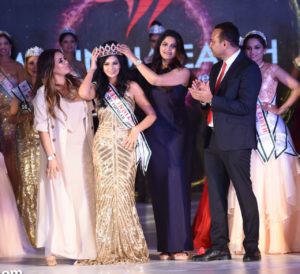 Shweta got trained under Mrs. Ritika Ramitri for this contest. She also thanked National Directors of Mrs. India Earth, Mr. Vinay Yadav and Mrs. Ritika Vinay for giving the platform to showcase her talent. She thanked them for saying, "Mr. Vinay and Mrs. Ritika have lend their immense support and guidance to me and it has helped me to win the crown."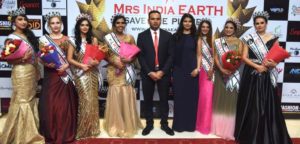 Mother of two kids, Swadha and Agastya, she is also a trained Kathak dancer and a holistic healer and nutritionist. On the pageant, Shweta said, "Mrs. India Earth is not about beauty. It is about retaking initiatives regarding planet Earth and it is associated with HCWA(Handicapped Children and Women Association). Shweta is also a philanthropist and she had been actively associated with blind school and handicapped and mental wellness support groups. She will now represent India globally in Mrs. Earth which will be held in Las Vegas in June 2018. She aspires to win the title and get herself involved in more philanthropic activities.
Shweta is truly an aspiration to all the women and a perfect example who didn't let her circumstances dictate her destiny.