News & Gossip
SHOCKING! Kareena Kapoor Khan has never met Saif Ali Khan's ex-wife Amrita Singh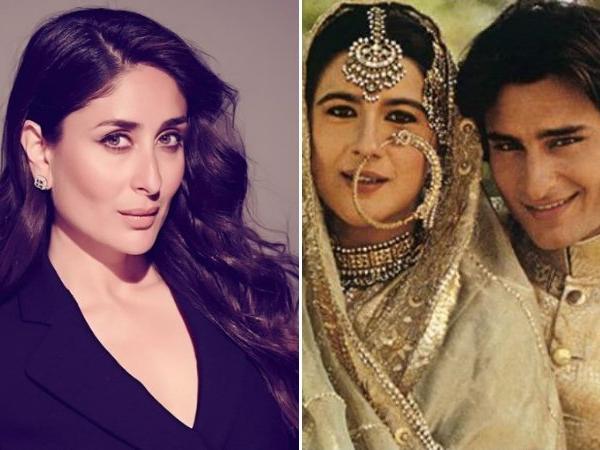 The Pataudis have been quite open about the kind of relationship all of them share with each other in the family! Saif Ali Khan has had two wives, ex-wife Amrita Singh and now Kareena Kapoor! Amrita Singh has had two children with Saif Ali Khan while bebo has had one baby boy, Taimur! Although the terms Sara Ali Khan and her brother share with Saif Ali Khan and Kareena Kapoor seem quite cordial from outside, the terms between Kareena Kapoor and Amrita Singh have never been evident enough to be judged! But, the latest buzz suggests a news that is hard to believe! Kareena Kapoor Khan says she hasn't met Saif Ali Khan's ex-wife Amrita Singh ever!
https://www.instagram.com/p/Bt_aVMCABCX/?utm_source=ig_embed&utm_campaign=embed_locale_test
In the last episode of Koffee With Karan, Kareena Kapoor Khan who shared the couch with Priyanka Chopra, revealed about her terms with Saif Ali Khan's ex-wife Amrita Singh. While she shared how she met Sara when the young actress wore You Are My Sonia costume to meet her, she also talked about the fact that she had never met Amrita. When Karan asked, "You keep the balance between Amrita as well? Do you kind of talk to each other at all?", Kareena said, "No, but I have utmost respect and regard for her. We've never met." To this Karan retorted, "You've never met?" "No. I met Saif many years after he got divorced. So, it was not on anyone's time. He was clearly single," said Kareena Kapoor.
This episode truly is gonna be one of the most hilarious ones! Stay tuned for more updates!