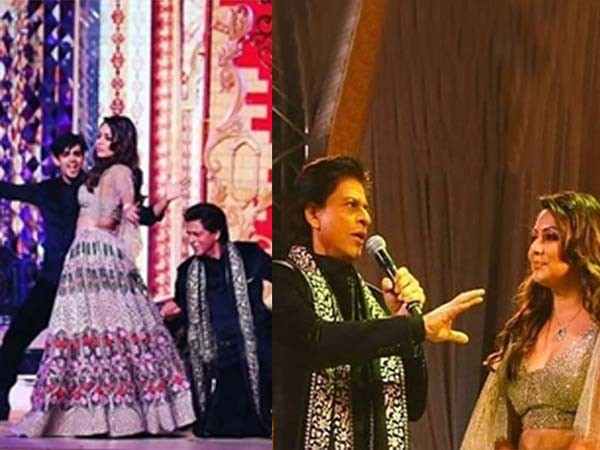 Mukesh Ambani's daughter Isha Ambani got married to Anand Piramal in what can be called as the biggest weddings in recent times. From their pre-wedding ceremonies and the guest list to the wedding ceremony, everything was beyond anybody's imagination. The guest list included several high profile people from all across the globe including crème de la crème of Bollywood, who flew down to Udaipur to join Ambanis in the celebration.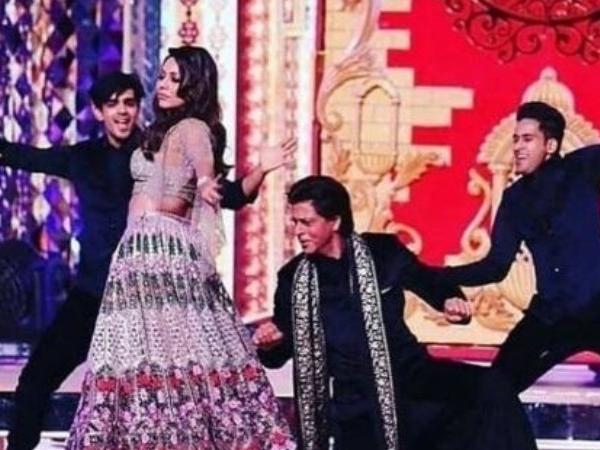 The sangeet ceremony of Isha Ambani saw performances of Aishwarya Rai Bachchan, Abhishek Bachchan, Salman Khan, Shah Rukh Khan, and Aamir Khan to name but a few. The Sangeet ceremony was truly a ceremony to remember.
SRK performed with his wife Gauri Khan, which was also the highlight of the night. It was probably the first time that SRK and Gauri danced together on a stage. The video of their performance took social media by storm. SRK and Gauri looked gorgeous and their chemistry was mind-blowing. First of all, check out the video down below.
However, the video didn't go down well with King Khan haters, who started trolling superstar for no reasons. They called SRK and his wife cheap and demeaning. After seeing all these uproars on social media, SRK gave them a befitting reply they'll never forget.
In reply, King Khan asked people to stop taking everything so seriously on social media, as it is virtual reality. He also added that he does what he feels like doing and never cared about what others would think. Shutting down haters, SRK said that he could care less about them. He just wants to concentrate on his work and living his life in peace.