News & Gossip
Shah Rukh Khan and Kajol Forever. After All These Years, Still Dilwale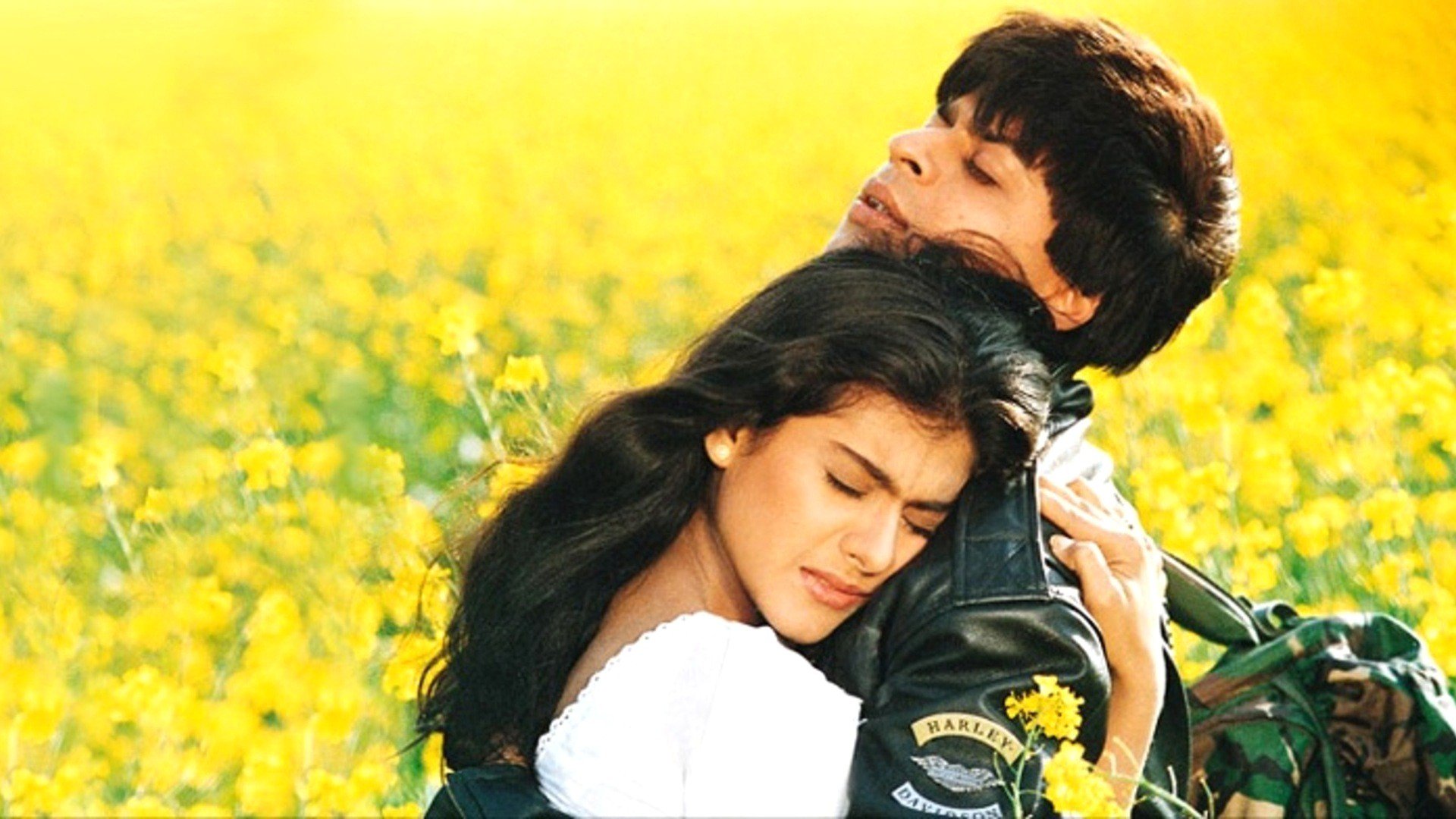 Shah Rukh Khan and Kajol Forever. After All These Years, Still Dilwale
IF ANY ONE ACTRESS HAS PERFECTLY COMPLEMENTED BOLLYWOOD'S BADSHAH KHAN ON-SCREEN, IT HAS BEEN THE INTENSELY CHARISMATIC KAJOL.
They created magic as they brought the screens alive with their mere presence, their chemistry palpable. There was no foolproof formula, but when they clicked, there were some truly explosive cinematic results. Bollywood's golden couple will be back together in Rohit Shetty's Dilwale. Yes, we are talking about Badshah Khan and his one co-star we cannot get enough off, the fiery Kajol.
The king and queen of hearts, if any one actress has perfectly complemented Bollywood's Badshah Khan on-screen, it has been the intensely charismatic Kajol. The two could set a million hearts racing with their killer chemistry and were the perfect pair for Bollywood's romantic plots.
The couple, with a 100 percent hit record at the box office, were first seen together in Baazigar. It was his first film as the anti-hero, a risk that could have spelled doom for any newcomer. But the Delhi boy, with no filmy surname or godfather, was willing to take on the challenge. She belonged to a family of filmy matriarchs, but her debut Bekhudi in 1992 hadn't created any noise.
So, when the two came together for Abbas-Mustan's Baazigar in 1994, little did one realise that Shah Rukh Khan and Kajol would soon be entering B-Town's hall of fame as the Jodi No 1.
As he mouthed, "Haar haar ke jeetne waale ko Baazigar kehte hain" and a grief stricken Kajol shot down the man who betrayed her and destroyed her family, one couldn't help but feel bad for the reel couple. The two, gawky to say the least, were once again paired in Rakesh Roshan's Karan Arjun.
But it was as Raj and Simran in Yash Chopra's Dilwale Dulhania Le Jayenge that SRK and Kajol became household names and the romantic new age couple. Scorching the screen with their chemistry, her intensity complemented his jocularity. For those of us who grew up on a diet of Rishi Kapoor-Neetu Singh, Dharam-Hema, Amitabh Bachchan-Rekha films, finally there was a couple who would go down in history as the "eternal cinematic couple."
The love story of two NRIs struck a chord amongst desis as well as pardesis. The diaspora felt an instant connect whilst the ones back home could empathise. Kajol and Shah Rukh became the poster couple for romance. 20 years later, the moment a song from DDLJ is played out, one cannot help but visualise the two.
This was followed by Karan Johar's Kuch Kuch Hota Hai, where she played the best buddy only to lose the man she loved to the college hottie. Many of us shed a tear along with Kajol in the number "Tujhe Yaad Na Meri Aayi" and didn't our hearts rejoice when the two, by a twist of fate, were united on screen? Well, such was the impact of their charisma. Kuch Kuch Hota Hai's success was followed by Kabhi Khushi Kabhie Gham where, yet again, she, in a rather loud avatar, was the perfect foil to his suave London-returned businessman who defied parental opposition to marry the woman he loved. Yes, the film came with dollops of melodrama and weeps, but what stayed back was a chiffon-clad Kajol swaying seductively to SRK's charms in Suraj Hua Maddham.
Though Kajol's filmy outings became few and far in between and the over-hyper Bollywood grapevine went in an overdrive on how Kajol's husband Ajay Devgn didn't approve of her best friend SRK, in 2010, they came together yet again for In Karan Johar's My Name is Khan. The plot was different from the ones before. She played a single mother and he was seen as an adult suffering from Asperger's syndrome – an unlikely love story, but one that tugged at your heartstrings.
And five years later, just when we had thought that we had lost SRK to the pretty young things in B-Town – Anushka , Katrina and Deepika – Rohit Shetty has brought them together in his next, Dilwale. And can we say our dils are awaiting this screen outing with bated breath? This is one couple whose matchless appeal continues to enchant with its repeat value which remains undiminished.