Bollywood
Shah Rukh Khan Awarded The Honorary Doctorate At Hyderabad National University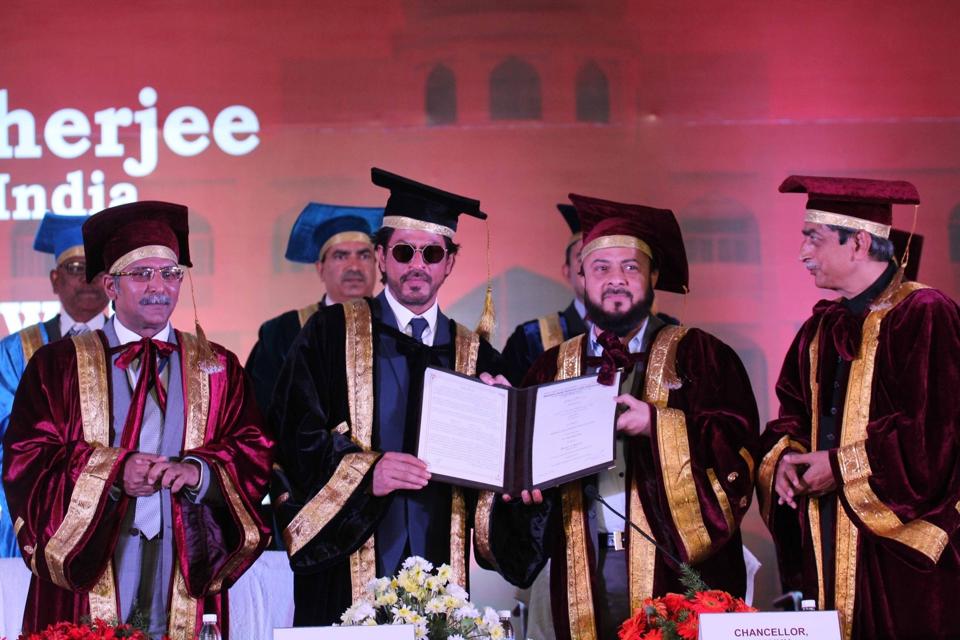 Bollywood superstar Shah Rukh Khan is one of the most popular actors in the world. He has a crazy fan following not only in India but across the world. He has achieved a lot in his life both personally and professionally. All things that he keeps with him always, is his charm and smile. At latest, SRK was being conferred the honorary doctorate at Hyderabad National University.
Shah Rukh Khan was very happy with this honor and goes on to say a lot about his life. He said, "When you become a person of my age or your parents' age or your teachers' age, somewhere that regret will be there that why I did not do that (as a career). I just want to tell every boy and girl that do where your heart is."
Also, read: Shah Rukh Khan's Youngest Son Abram Decorating A Christmas Tree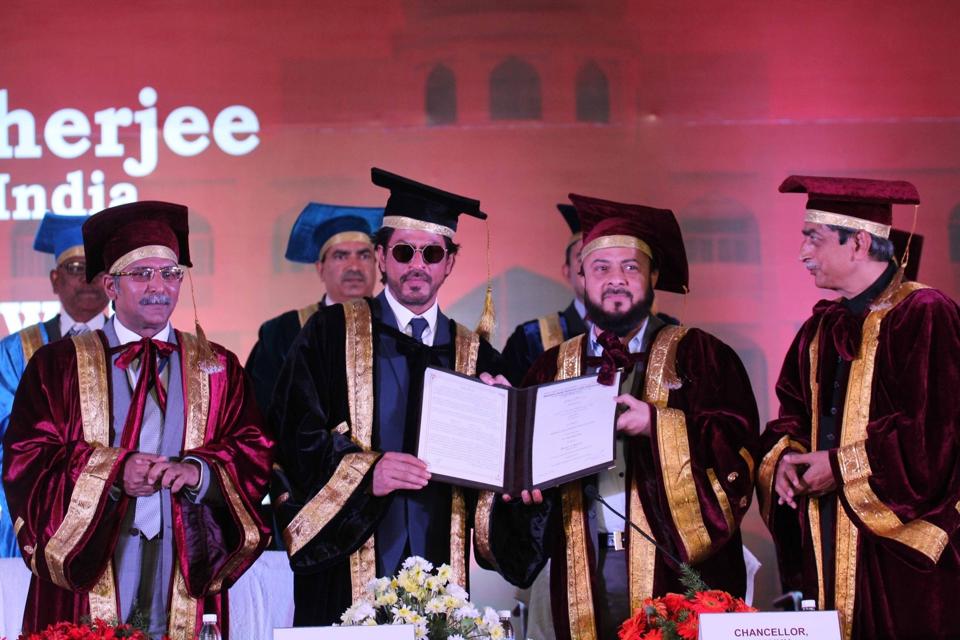 He reminded everyone that, his father has played a great part in his life and success. He said, "He gave me a typewriter. You have to be very diligent in typing. When I learned to type, I realised that practice makes you perfect. Whatever you do in life, do it with diligence as if it is the last chance to do it."
He also added that his father taught him to stay happy in life, "Life will be better if you look at things with a sense of humor."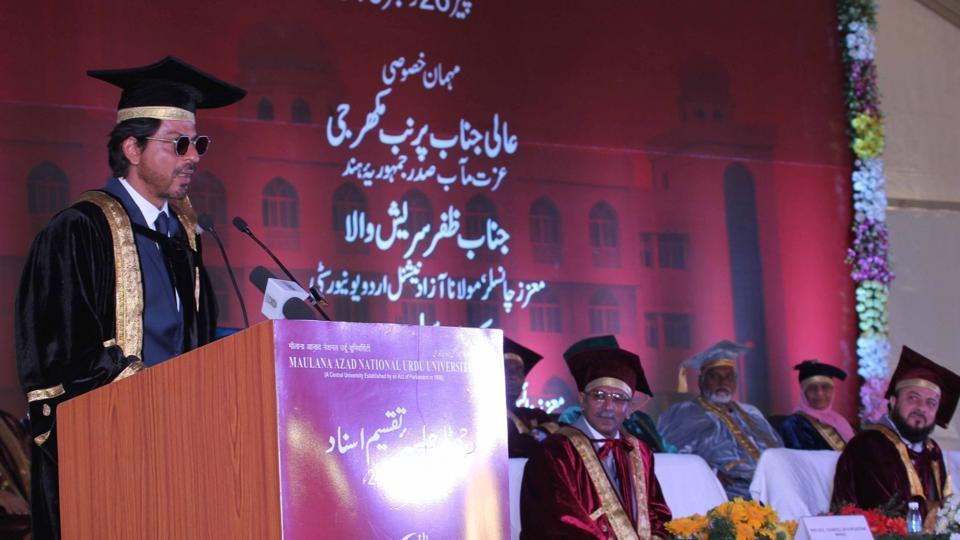 SRK was being honored at Maulana Azad National Urdu University for contribution towards promotion of Urdu culture. SRK also goes on to say that, always listen to your heart in order to choose your career.
Video : Dr. Shah Rukh Khan being awarded the honorary doctorate at Maulana Azad National University in Hyderabad. pic.twitter.com/xEZ7Z4njj4

— Shah Rukh Khan Universe Fan Club (@SRKUniverse) December 26, 2016

On the film front, SRK was last seen in Gauri Shinde's directorial Dear Zindagi movie, alongside Alia Bhatt, Ali Zafar, Angad Bedi and Kunal Kapoor. Shah Rukh Khan will next be seen in Raees movie, also starring Pakistani beauty Mahira Khan and Nawazuddin Siddiqui. Directed by Rahul Dholakia, the film is all set to hit the theaters on January 25, 2017.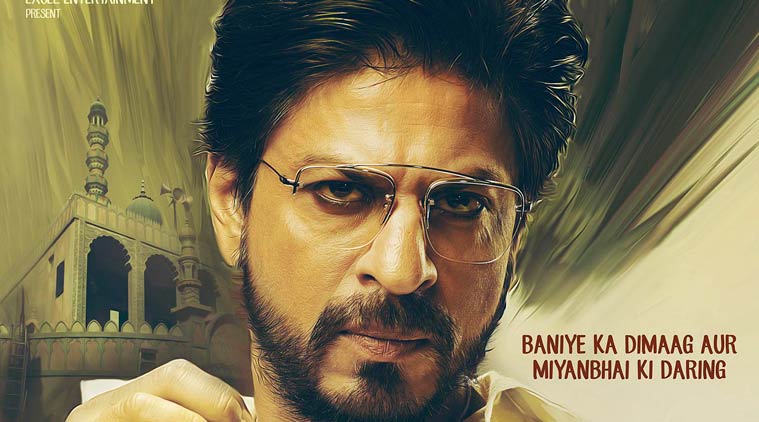 What do you have to say about Shah Rukh Khan's motivational speech at Hyderabad University? do let us know in the comments section below.
Also watch: Shahrukh Khan, Sidharth Malhotra At Alia Bhatt's House Warming Party | Filmymantra.com
https://www.youtube.com/watch?v=gnKV2rsM9v0