News & Gossip
Security beefed up at Kangana Ranaut's Manali home after she complained of hearing Gunshots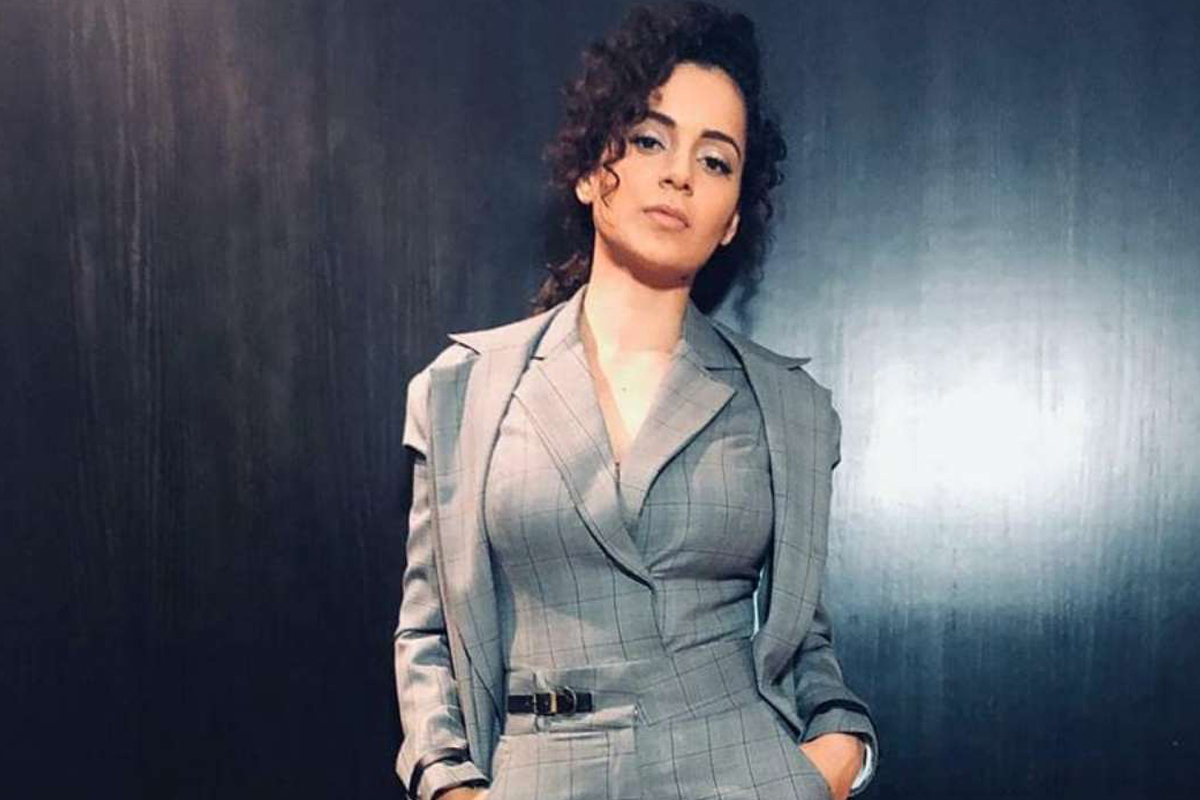 The controversial 'Queen' of Bollywood, Kangana Ranaut has been in news lately for her bold and fearless remarks on 'Nepotism' and fighting B'town biggies to get the late actor, Sushant Singh Rajput, Justice.
But this time the actress is making headlines not for her fighting favouritism or attacking some celebrity for some reason but something that concerns her security. The 'Manikarnika' actress, on Saturday, filed a complaint to the cops that she heard a few gunshots outside her Manali home.
As per the reports, the actress, on Friday night, heard a few cracker-like sounds and got convinced that those were gunshots. To complain about the same, Kangana went to the cops, after which, the security outside her Manali home has been beefed up.
At first Kangana had also thought of these alleged gunshots as a warning sign for her to stay away from late actor, Susnhant's case. In a media interaction, the actress stated that it could be to intimidate her or warn her as she has been openly talking about Sushant Singh Rajput's death. Kangana said, "I do feel that, you know, because I have made a political comment on people who are known for their goondagardi. So this may have been a small-time alarming call for me that okay, you know, don't talk like that about us or something like that… to me seems like that, because such an activity has never happened here before. And I have witnesses who have also heard it along with me."
Giving a detailed account of what happened on Friday night, Kangana revealed that at around 11.30 pm, she heard a cracker-like sound but when it happened the second time, she got convinced that it was the sound of a gunshot.
Kangana said, "I was in my bedroom, at about 11.30pm. We have three floors. We have a boundary wall, behind which there are apple orchards and a water body. I heard a cracker-like sound at 11.30. At first, I thought it must be a cracker. And then another shot happened, and I got a little alarmed since that sounded like a gunshot. Right now, there's no tourist season in Manali or anything, there would be nobody out with crackers at this time."
However, reacting real quick on the situation, Kangana Ranaut had reportedly called up her security in charge but the team could not find anybody outside. It is believed that some kid was doing some mischief. But later, to get the neighborhood checked, Kangana called the cops, who after investigation came to a conclusion that someone from the orchards might be shooting the bats. But the orchard owners said they weren't shooting any bats at night. However, keeping her security in view, the security outside her home has been increased and the cops even checking the vehicles coming in around her area.