News & Gossip
Sara Ali Khan suspiciously hides her face as the paps spot her with Ananya Panday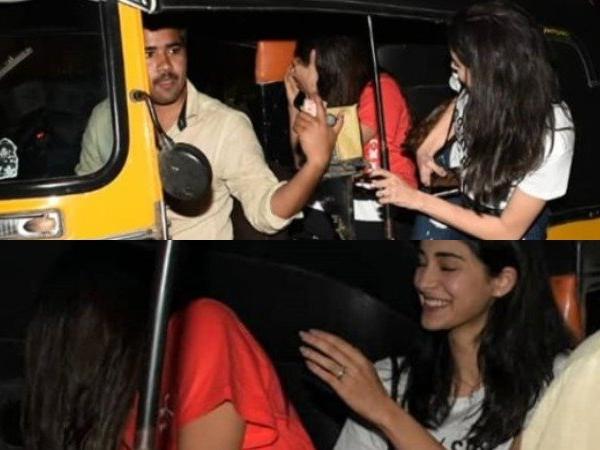 Sara Ali Khan and Ananya Panday have been together in news since quite a long time now! Not for a movie but for another MAJOR reason! Kartik Aaryan is that MAJOR reason in here! Ananya Panday and Kartik Aaryan as they say are "great friends" and are seen hanging out quite a lot! On the other side, at a various occasions, Sara Ali Khan has made it quite clear without a doubt that she has a crush over Kartik Aaryan and would love to date him! Well this does get us to a point wherein we naturally draw comparisons between the two ladies! But, to shut all such comparisons, we recently spotted the two beautiful ladies, Sara Ali Khan and Ananya Panday together in an auto rickshaw and to everybody's surprise, Sara hides her face from the paps!
https://www.instagram.com/p/BuUJVCjgiee/?utm_source=ig_embed
It seemed as if Sara Ali Khan and Ananya Panday were up to some mischief yesterday night as the two reacted absolutely hilariously on being spotted by the paps while they entered an auto rickshaw! It was quite funny and it did seem that the duo admire each other and had a plan of hanging out with each other! Sara who just refused to show her face before getting into a rickshaw and rushing to escape…is it because she didn't want to  be seen with Ananya considering their common connection, 'Kartik Aaryan'?
Although surprising, this was funny and we love the chemistry the ladies shared! Stay tuned with us at Filmymantra for more updates on this and a lot more from Bollywood Industry!