Salman Khan's brother-in-law Aayush Sharma is making his big Bollywood debut with LoveRatri, produced by Salman Khan Films and directed by Abhiraj Minawala. Even Salman Khan hosted the trailer launch event for his brother-in-law. At the event Salman recalled how  Arpita introduced Aayush to the Khan-daan, before her marriage. Salman reveals how initially all the brothers were initially hesitant but later came to terms with Arpita's choice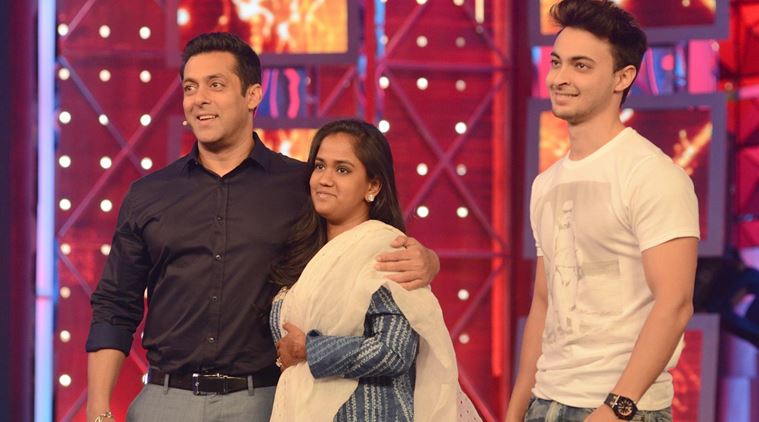 Sharing the fun story, Salman said,
"We brothers wake up late. And all such proposals came early in the morning. We were (that time) making a film titled My Punjabi Nikah, that's still under production. So we were looking for a new boy. After a month Sohail said 'I've seen a guy in the gym. He is the ideal casting for My Punjabi Nikah.' I said that's great, let's sign him. But then that guy simply vanished and reappeared after three months. We met that guy (referring to Aayush Sharma) at our home when our sister (Arpita) brought him and said I want to marry him. We agreed, and then Sohail told me, 'remember I told you about that boy at the gym for that film? He's the boy!' I said 'great, now our film will be made for free.' So nepotism doesn't suit him! (laughs)"
Arpita tied the knot with Aayush on November 20, 2014. Today they are proud parents of two-year-old son Ahil. Loveratri is scheduled to hit theaters on 5 October 2018. Stay tuned with us for more Bollywood news and updates.