News & Gossip
Salman Khan to Play both Hero and Villain in Kick 2!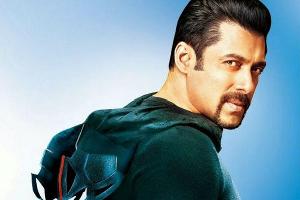 If you thought only Devil was enough when Salman Khan's Kick released in 2014, then be prepared to get you mind blown when Kick 2 releases in some time. This is because the bhaijaan of Bollywood is all set to play a double role in the film. If sources are to be believed then Salman will be seen playing both Angel and Devil in Kick 2. The movie will be directed once again by Sajid Nadiadwala who made his directorial debut with Kick. Salman has already done a double role in Judwa but since then we haven't seen him play two roles simultaneously in the same film.
A source told us about the idea of Salman's double role in the film and that it was Salman Khan's idea to play the villain in the film. The source said, "Salman has announced that he will be playing a double role in Kick 2. What is not known is that one character is a positive one, while the other is an out-and-out villain. That's the idea."
The source added, " Salman has found the story fascinating and is excited about playing both hero and villain. He will be fighting himself in the film and that's a very cool idea."
When Salman was asked a similar question in a recent interview, he had said, "I would love playing a villain someday. But it has to be a great role. It should excite me." So, there is a possibility that Salman might play to roles. It will be very interesting to see the hero of the nation to become the villain. We are excited! Are you?