Hindi
अपने भाई साजिद पर लगे सेक्सुअल हैरसमेंट के आरोप पर फराह ने कहा- ऐसा किया है तो भुगतेंगे अंजाम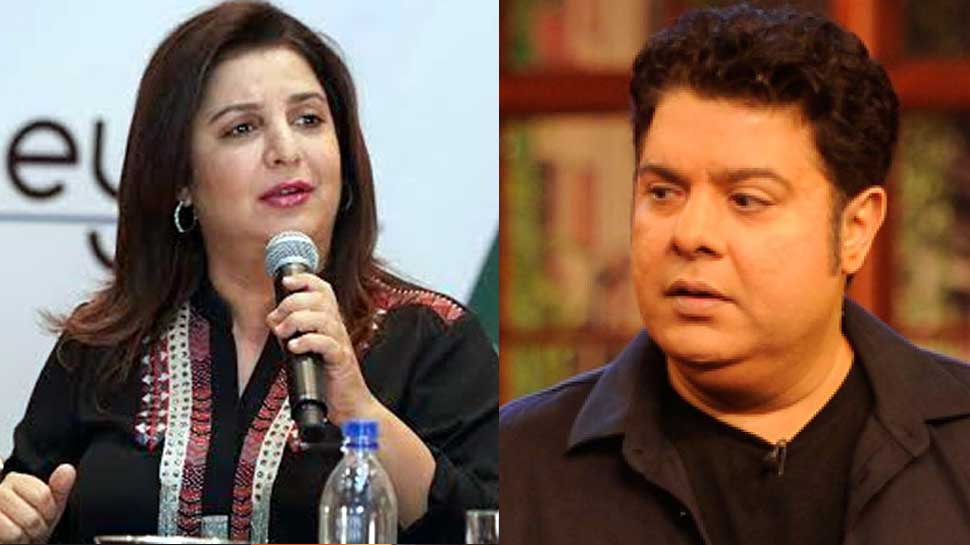 #MeToo अभियान ने बॉलीवुड में जोर पकड़ लिया है. नाना पाटेकर और साजिद खान जैसे बड़े नाम सामने आने के बाद अब बड़े फिल्मी प्रोजेक्ट्स पर भी इसका असर पड़ने लगा है. मूवी हाउसफुल-4 के एक्टर अक्षय कुमार ने साजिद और नाना पाटेकर पर लगे गंभीर आरोपों के तहत जांच खत्म होने तक शूटिंग कैंसल करने की बात कही है.
This is a heartbreaking time for my family.We have to work through some very difficult issues. If my brother has behaved in this manner he has a lot to atone for.I don't in any way endorse this behavior and Stand in solidarity with any woman who has been hurt.

— TheFarahKhan (@TheFarahKhan) October 12, 2018
साजिद खान पर लगे गंभीर आरोपों के बाद अब उनकी बहन फराह खान ने ट्वीट कर अपने विचार व्यक्त किए हैं. फराह ने लिखा, "यह मेरे परिवार के लिए आहत करने वाला समय है. हमें बहुत मुश्किल मुद्दों पर काम करने की जरूरत है. यदि मेरे भाई ने ऐसा बर्ताव किया है तो उसे इसका बहुत खामियाजा भुगतना पड़ेगा. मैं किसी भी तरह से इस बर्ताव का समर्थन नहीं करती हूं और आहत हुई महिलाओं की एकजुटता में उनके साथ हूं."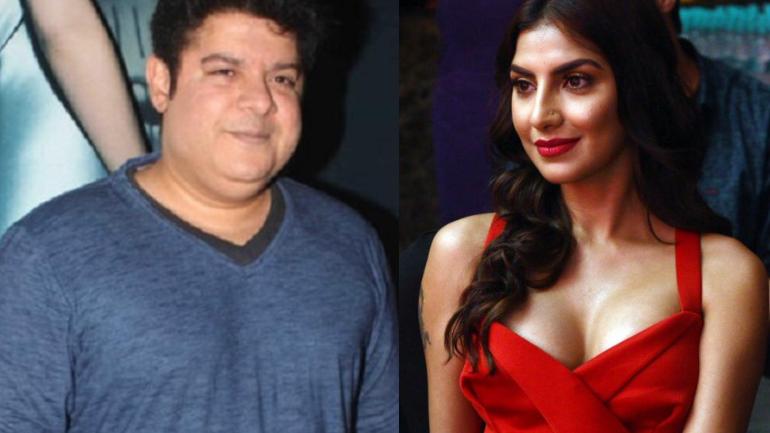 मालूम हो कि आरोपों के बाद खुद साजिद खान ने भी ट्वीट कर हाउसफुल-4 के निर्देशक की कमान छोड़ने की पुष्टि की है.
I cannot adequately stress how shocked, disappointed and heartbroken I am to read the stories about Sajid's behaviour.
I don't know how but he will have to find a way to atone for his alleged actions.

— Farhan Akhtar (@FarOutAkhtar) October 12, 2018
उधर, फरहान अख्तर ने भी एक ट्वीट कर साजिद पर लगे आरोपों पर हैरानी जताई है. साजिद खान ने भी ट्वीट कर अपना पक्ष रखा है.
— Sajid Khan (@SimplySajidK) October 12, 2018
उन्होंने लिखा- "मेरे खिलाफ आरोप लगाए गए हैं. मेरे परिवार, फिल्म हाउसफुल-4 के प्रोड्यूसर और स्टारकास्ट पर दबाव बनाया जा रहा है. मैं नैतिक जिम्मेदारी लेते हुए हाउसफुल के निर्देशन की जिम्मेदारी छोड़ता हूूं, जब तक मैं खुद पर लगे आरोपों को शांत कर सच साबित करूंगा. मैं अपने मीडिया के दोस्तों से कहूंगा कि बिना सच जाने फैसला ना सुनाएं."