News & Gossip
Saif Ali Khan DOES NOT Want Sara Ali Khan To Become Like Alia Bhatt!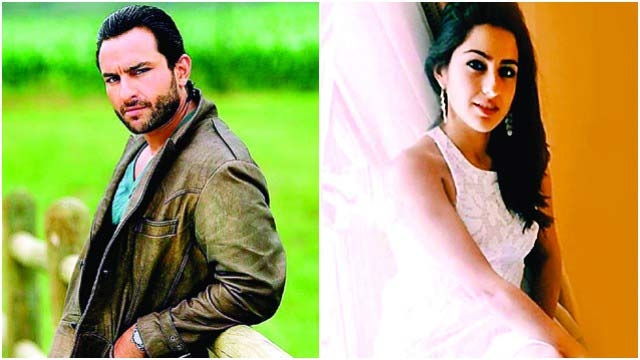 Star kids of B-town have come of age and they have a huge fan following even before they have any movies to their credit! We have admired them for their style and good looks. And, now it is time us to see some of them onscreen. The third generation of the Pataudi family is ready to debut in Bollywood. Saif Ali Khan and Amrita Singh's daughter Sara has started making public appearances lately. And there were rumours that Karan Johar was interested in launching Sara via one of his home productions.
Sara Ali Khan is one gorgeous diva we are fondly awaiting! It looks like there is an argument between Saif and Kareena about the launch of this beautiful lady. Karan Johar, a guide to many star kids wanted to launch Sara due to his closeness to the family and also because of her talent. Kareena Kapoor was elated due to this offer and wanted Sara to take it. But Saif had his reservations.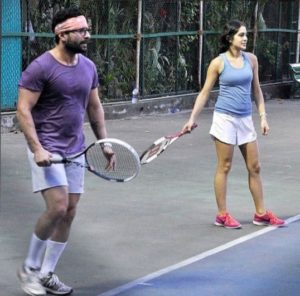 A source revealed to a leading entertainment portal that Saif and Kareena were having some arguments regarding Sara's career. The source revealed, "SAIF REALLY DOES NOT WANT SARA TO FOLLOW ALIA'S FOOTSTEPS." The source also added that the industry thinks that Alia Bhatt's career owes its success to Karan Johar. The portal quoted a source as saying, "Kareena and Saif have been having some disagreements about Sara's career. But Saif really does not want Sara to follow Alia's footsteps."
The source further stated, "Kareena and her girl gang always talk about how Alia's career wouldn't be the way it is if Karan hadn't launched her. The industry apparently thinks that KJO is too involved in Alia's career as he still keeps recommending her to biggie directors and mega projects. Saif does not wish for someone to have that kind of effect on Sara's career. He thinks she should be more independent. While Kareena understands Saif's line of thought, she feels one movie with Karan would not harm to Sara. She also promised Saif that she will make sure KJO does not get too involved in Sara's career."
Well, Saif sure has a lot of answering to do after these revelations!