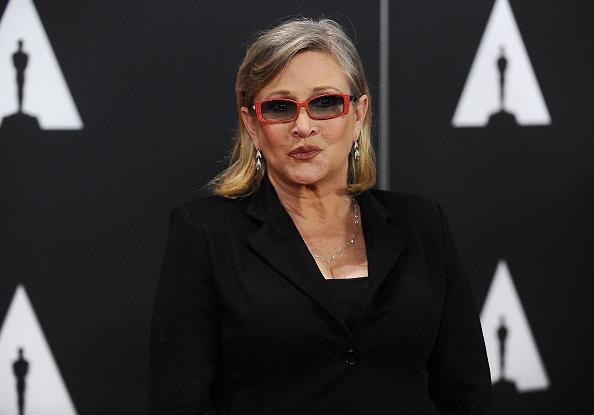 Carrie Fisher, the actress best known as Star Wars 'Princess Leia Organa, has died after suffering a heart attack. She was 60.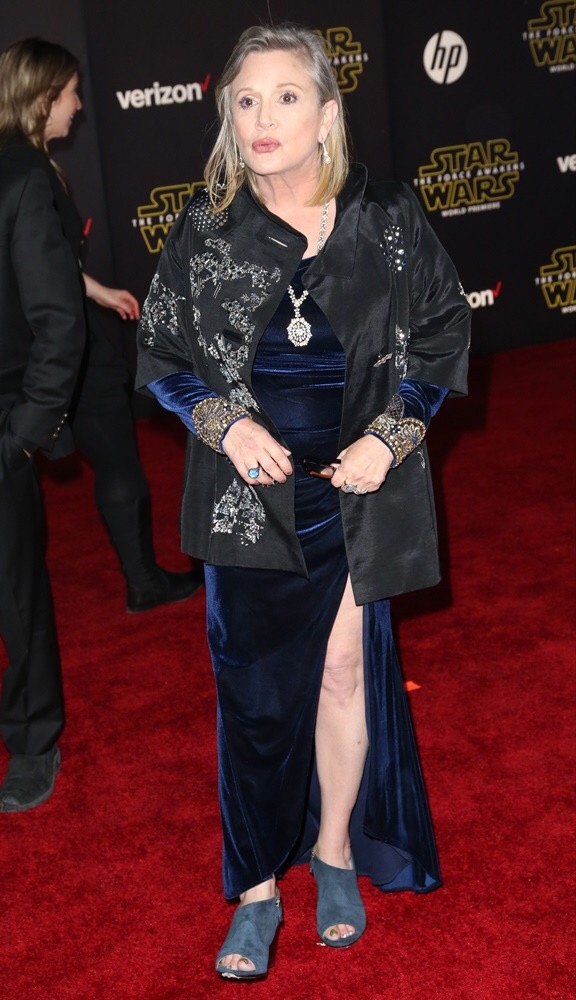 Family spokesman Simon Halls released a statement to PEOPLE on behalf of Fisher's daughter, Billie Lourd:
"It is with a very deep sadness that Billie Lourd confirms that her beloved mother Carrie Fisher passed away at 8:55 this morning," reads the statement.

"She was loved by the world and she will be missed profoundly," says Lourd, 24. "Our entire family thanks you for your thoughts and prayers."
Fisher was flying from London to Los Angeles on Friday, Dec. 23, when she went into cardiac arrest. Paramedics removed her from the flight and rushed her to a nearby hospital, where she was treated for a heart attack. She later died in the hospital.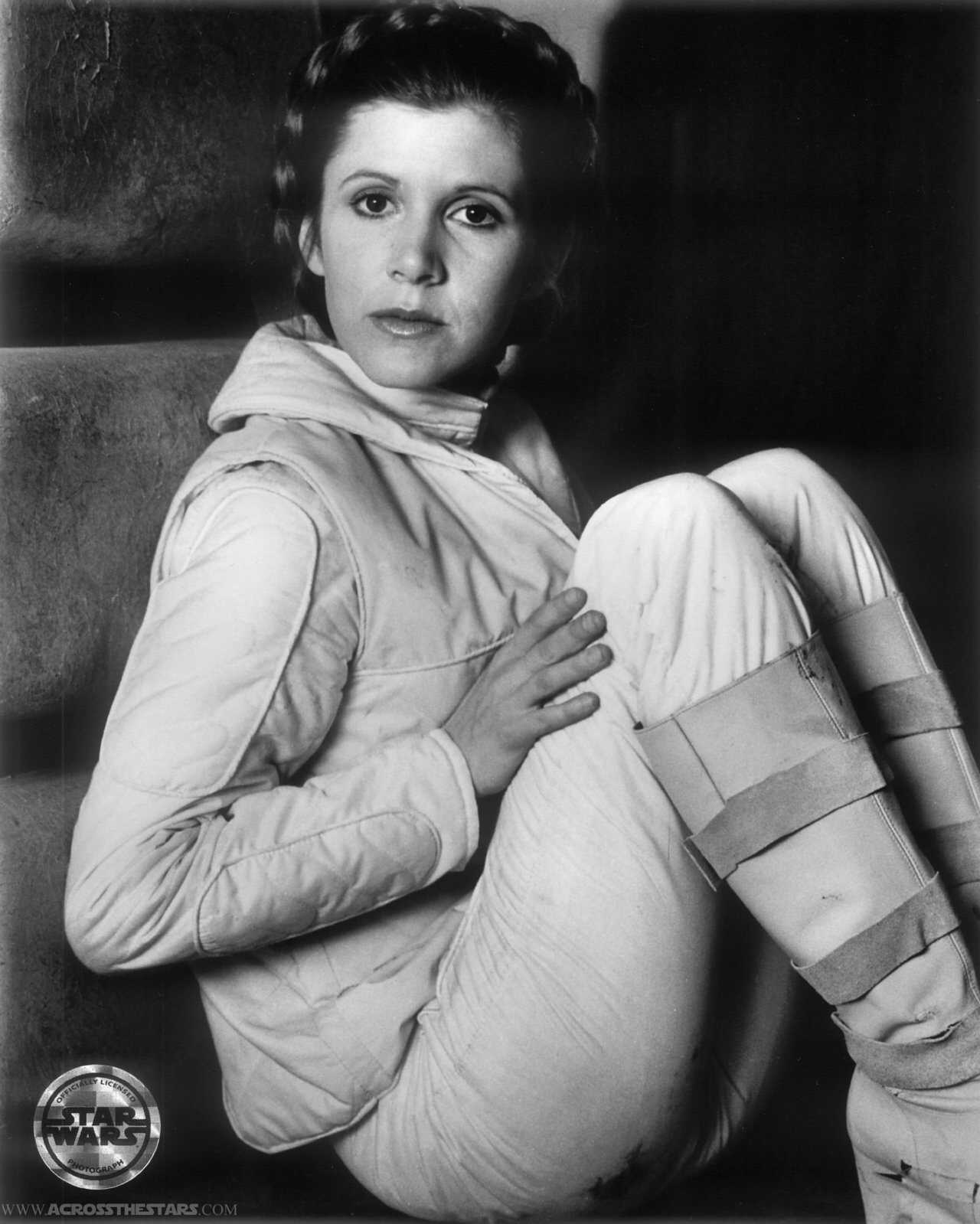 The daughter of renowned entertainers Debbie Reynolds and Eddie Fisher, Fisher was brought up in the sometimes tumultuous world of film, theater and television.
Escaping Hollywood in 1973, the star enrolled in the Central School of Speech and Drama in London, where she spent over a year studying acting.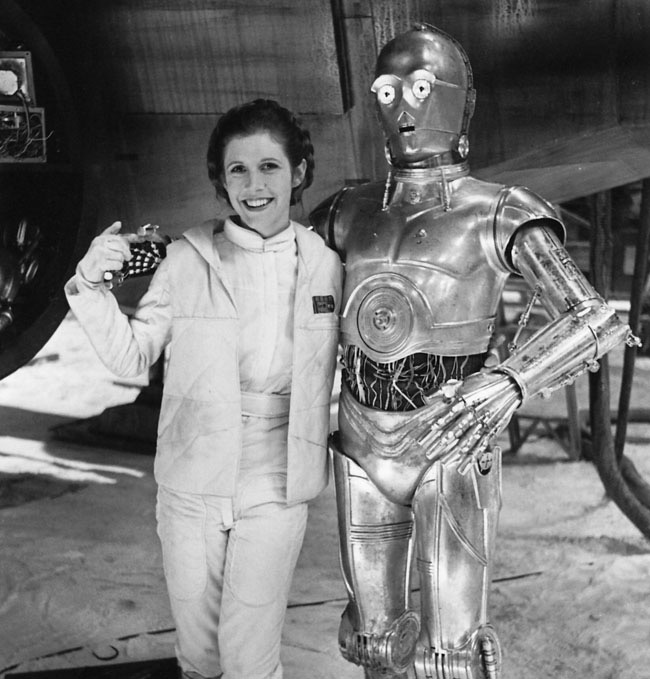 Just two years later, though, the bright lights of Hollywood drew her back, and Fisher made her film debut in the Warren Beatty-led Shampoo.
Her role in Star Wars would follow in 1977 – and she detailed the experience, including her on-set affair with costar Harrison Ford, in her latest memoir, The Princess Diarist. She was only 19 when the first installment of the beloved sci-fi franchise was filmed.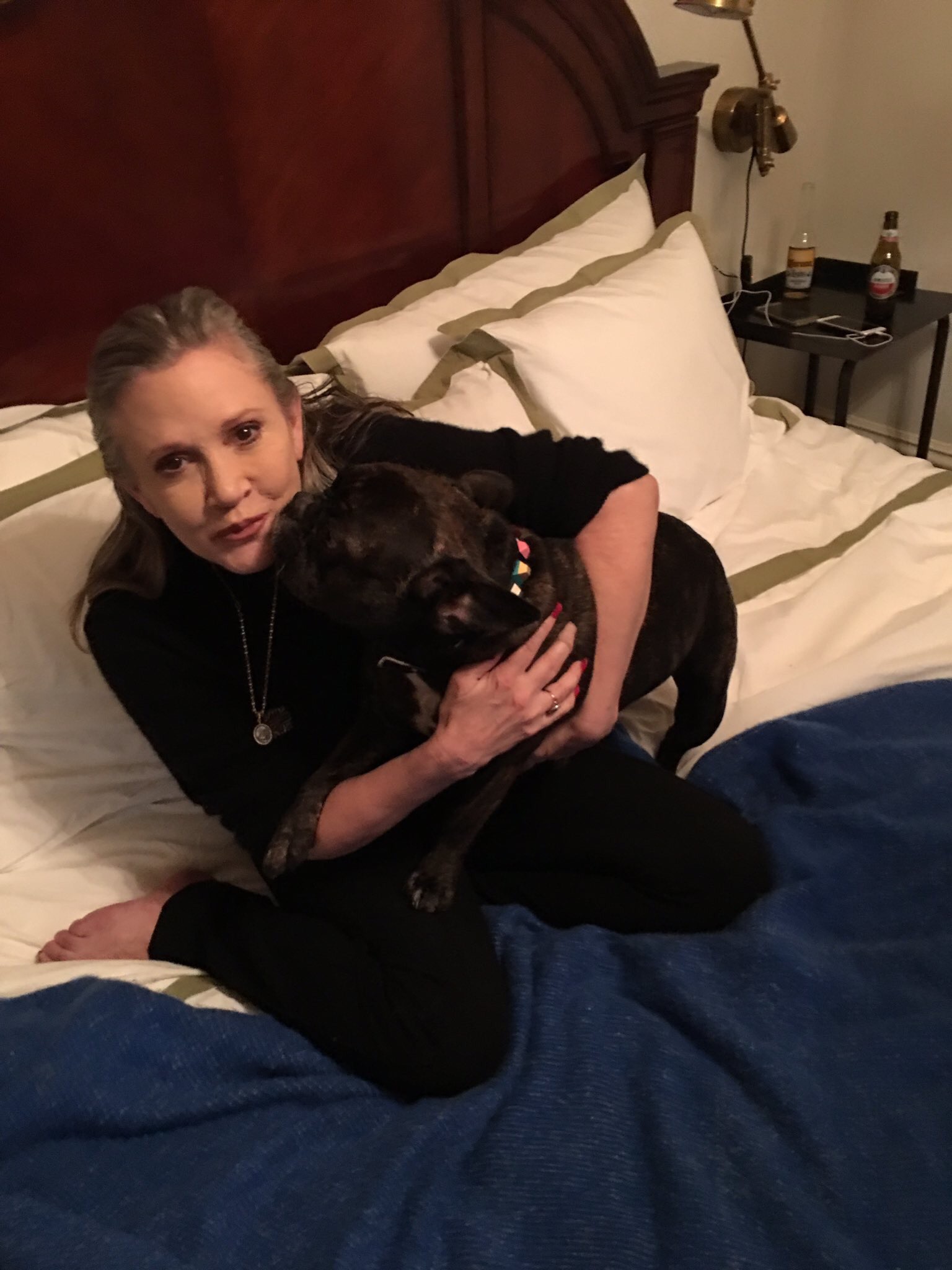 In addition to the second and third Star Wars films – and last year's The Force Awakens – Fisher starred in 1980's The Blues Brothers, The Man with One Red Shoe, Woody Allen's Hannah and Her Sisters in 1986 and, later, When Harry Met Sally.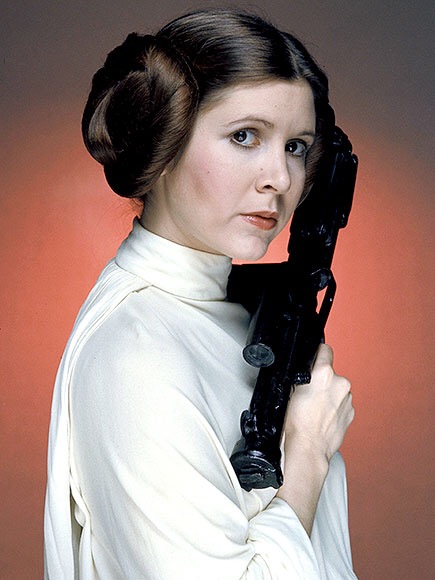 Of returning to the role that launched her career – Leia – for The Force Awakens, Fisher told PEOPLE in 2015, "I knew that something enormous was likely going to impact my life from this film and that there was absolutely no way of understanding what that was or was likely to be."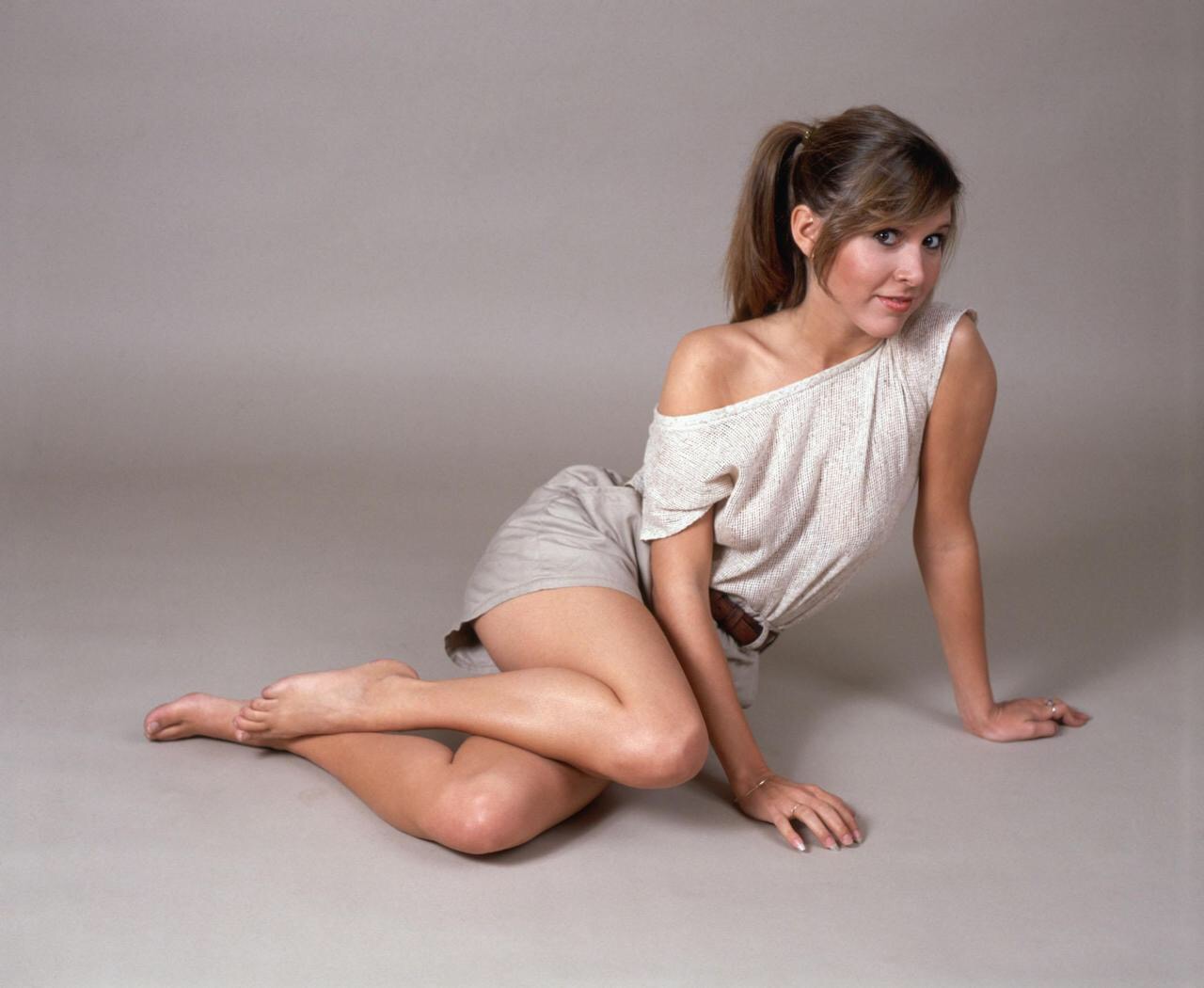 The film – which brought Fisher back into the spotlight – earned her a nomination for the 2016 Saturn Award for best supporting actress. She had already filmed scenes for the next Star Wars installment, Episode VIII, due out in December 2017.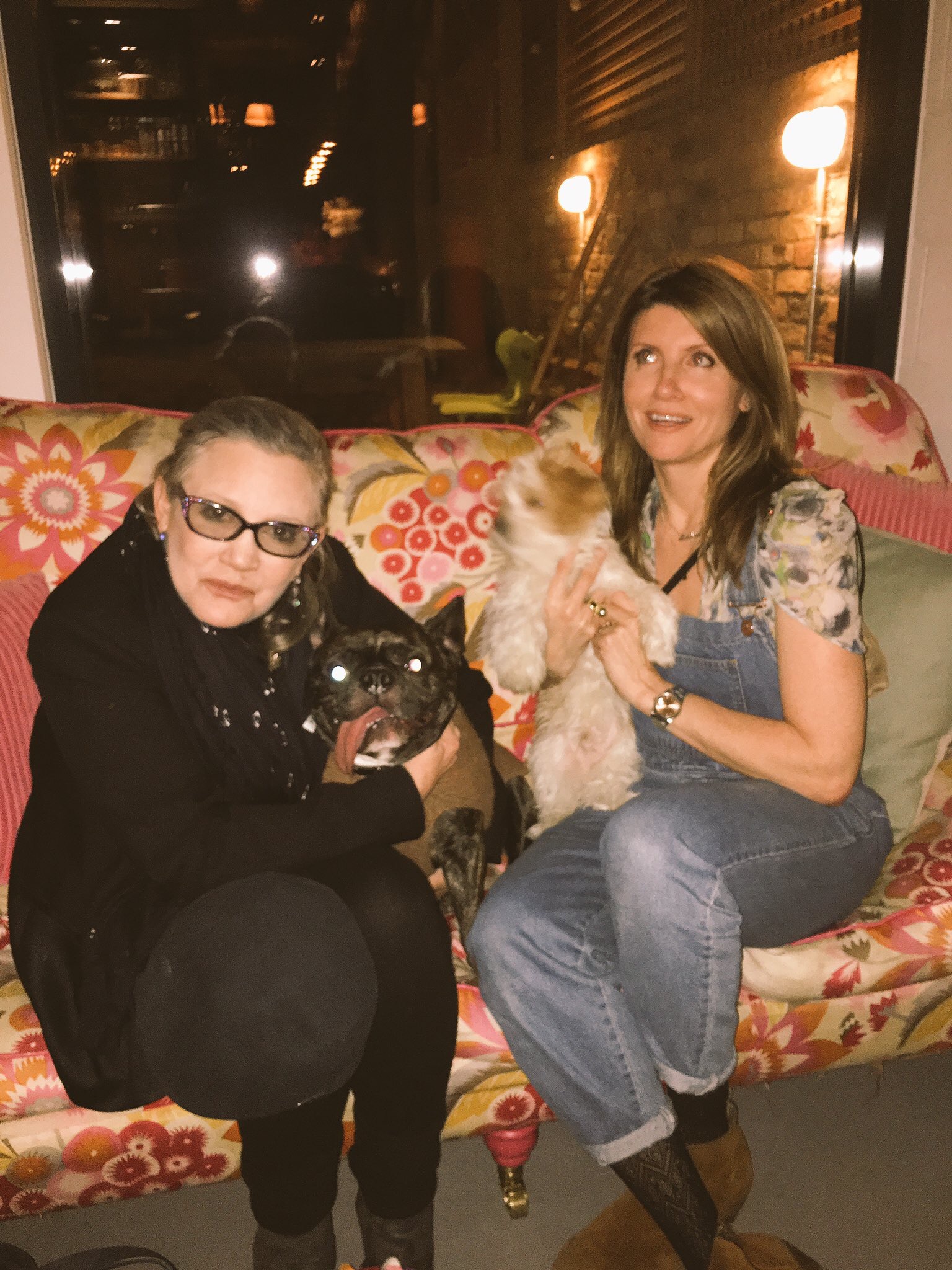 She is survived by her mom Reynolds, daughter Lourd, brother Todd Fisher, half-sisters Joely Fisher and Tricia Leigh Fisher, and beloved French bulldog, Gary.