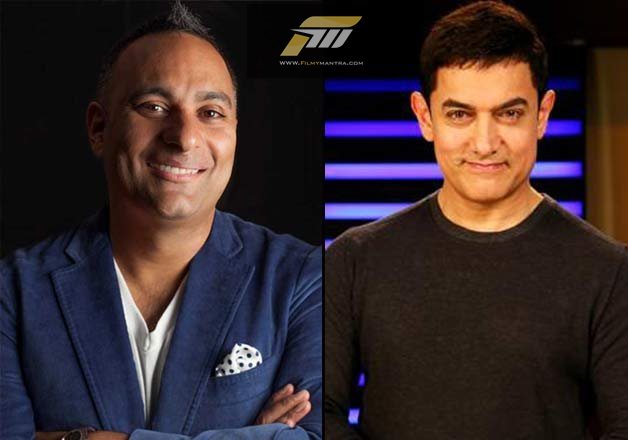 The Canadian stand-up comedian is irked with Mr Perfectionist for slamming the AIB roast. Here's what he has to say about Aamir who thinks celebrities should be more responsible…
Just a few days back, Aamir Khan grabbed headlines when he finally reacted to the AIB roast featuring Ranveer Singh, Arjun Kapoor and Karan Johar. While the PK hero found the roasting session violent, Indian origin stand-up comedian Russell Peters doesn't agree with his opinion at all. While talking to a leading daily, Peters said, "Seriously, who is he, the so-called artist, to say that he found it violent and that AIB and rest involved should have been responsible? He did not even see it! Someone please ask him to shut up and take care of his own business."
What has miffed Russell Peters the most is the fact that AK voiced his opinion without knowing much about the roasting concept. "Seriously, who is he, the so-called artist, to say that he found it violent and that AIB and rest involved should have been responsible? He did not even see it! Someone please ask him to shut up and take care of his own business," said the 44-year-old comedian.
He further added, "I don't know if they even understand what it is. It is a roast, where you put someone stage and say the most honest things, in the most brutal, nastiest manner. And in return, they do the same to you. And it's not the type of comedy where you go behind someone's back and stab them. It's honest, it's in your face," he says, adding that Indians are mostly confused about what they get angry about. "You know, it's funny, the things we get angry about. We don't get pissed when a politician comes up on stage and lies on our faces, but we get angry when someone speaks the truth."
While All India Bakchod's attempt to bring celebrity roast in India backfired, Russell personally congratulated AIB team members Tanmay Bhatt and Gursimran Khamba for their efforts.
He told the same daily, "I met Tanmay and Khamba and patted them on their back and said they should feel proud!"