News & Gossip
Rs. 5 Lakh For Marrying A Hindu Brahmin Girl, Koena Mitra Tweets Fake Love Jihad rate List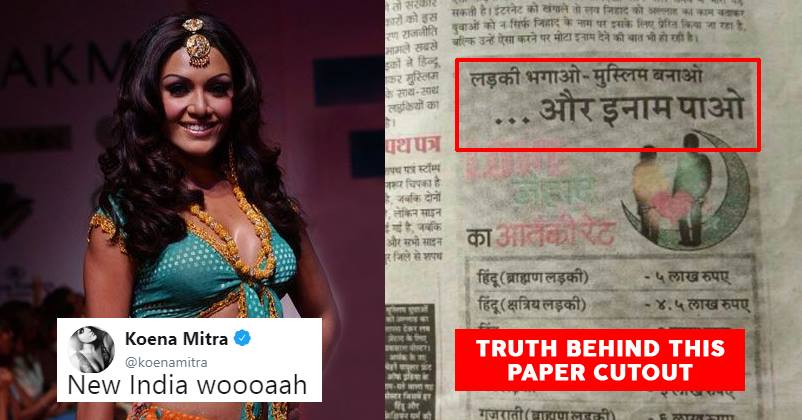 India is known for its diversity. People from all religions and castes live together happily and peacefully. However, there have been some instances that try to create a disturbance, but normal people rise above all and do their daily work without any disturbance.
In the growing age of social media and messaging apps, fake news has become a major concern. The fake news has created a huge disturbance, which sometimes results in very critical consequences. Now, a fake message about Love Jihad is circulating on social media and WhatsApp. The message reveals how Muslims are paying huge money to the boys for marrying girls of other religion and converting them into Islam.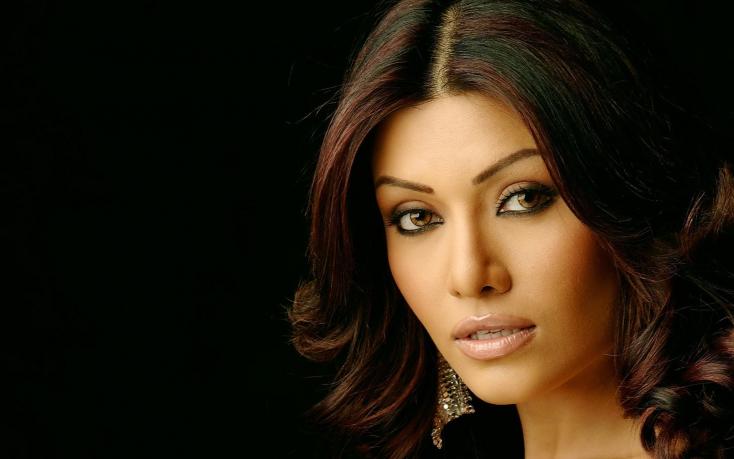 Bollywood actress Koena Mitra has also fallen prey to this fake news and tweeted about the same on the micro-blogging site. According to the list, the Muslim guys are being paid Rs. 5 Lakh for marrying Hindu Brahmin girl and Rs. 6 Lakh for marrying Punjabi Hindu girl among other.
Koena took to Twitter to share a picture with a caption, "New India woooaah @narendramodi @PMOIndia @rajnathsingh any action Sir ?"
New India woooaah @narendramodi @PMOIndia @rajnathsingh any action Sir ? pic.twitter.com/ZciU19TzoL

— Koena Mitra (@koenamitra) August 4, 2018
One should know that it is a false message being circulated for many years on the fake news portal, social media, and WhatsApp. According to the Alt News, it is a photo-shopped image. A similar photo has been found on a provocative blog that was published way back on February 5, 2010. Check out the snapshot down below.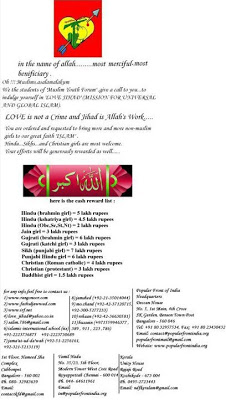 We request you do not believe everything you see on Facebook, Twitter, and WhatsApp. We should try to stay happy and peacefully by spreading love not hatred. This type of fake news is being circulated for the reasons known to everyone.
Don't believe everything you see, stay happy.