Reviews
Roy Movie Review | FilmyMantra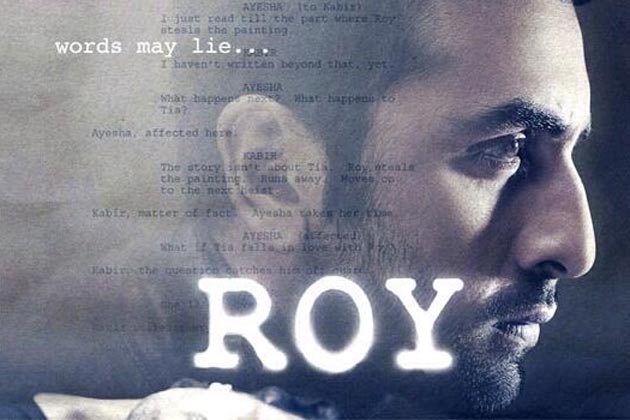 The most obvious and good fact about Roy is that its story isn't borrowed from any Bollywood or Hollywood's earlier suspense or con dramas. Vikramjit Singh brings in a fresh tale uninspired from any other flick and delivers it with a strong cast, which everyone has been talking about ever since its conceptualization.
There was a necessity to rope in these three stars so that you are hooked on to your seats while watching the flick, which demands your patience and devotion.
The con-man story, which our onscreen filmmaker Kabir (Arjun Rampal) has been capitalizing over, isn't fast-paced or stuffed with innumerable action sequences.
[wp_lightbox_prettyPhoto_image link="https://filmymantra.com/wp-content/uploads/2015/02/Ranbir-Kapoor-Roy-Moive-HD-Images1.jpg" description="" source="https://filmymantra.com/wp-content/uploads/2015/02/Ranbir-Kapoor-Roy-Moive-HD-Images1.jpg" title=""]
Stars- Ranbir Kapoor, Arjun Rampal and Jacqueline Fernandez
Director- Vikramjit Singh
Music director- Ankit Tiwari, Amaal Mallik, Meet Bros Anjjan
[wp-review]
It slowly evokes an emotion of curiosity, attachment for the protagonist and swiftly exposes a mystery surrounding throughout. The mystery of the con-man Roy (Ranbir Kapoor) is dealt in Malaysia where numerous theft activities particularly of paintings have taken place but no one has a slightest idea about his whereabouts. Filmmaker Kabir is interested in this man's story and incorporates that into his films.
Ayesha (Jacqueline Fernandez), on the other hand is another filmmaker and also Kabir's new girlfriend. How these three characters' lives merge together in one dramatic, romantic and suspenseful thriller is what Roy is all about.
Debutant Vikramjit Singh succeeds in building suspense by giving the movie a required love angle. There is betrayal, regret and conspiracy which lead us to a brilliant climax that no one would have thought of.
The movie however walks slowly but this is how it is meant to be. In an unhurried tale, the liveliness evokes in the form of brilliant numbers 'Sooraj Dooba Hai', 'Chitiya Kalaiya' and 'Tu Hai Ki Nahi' among others while Roy's calls to cop investigating this case (Rajit Kapoor relives the simplicity of Byomkesh Bakshi in this role) adds fun.
But in the scenery settings of Malaysia, which is exceptionally cinematographed by Himman Dhamija, Arjun-Jacqueline's and Ranbir-Jacqueline's chemistry add more depth. Jacqueline's twin factor works with both the actors and it gels well with the screenplay too.
The performances are undoubtedly of top notch and neither of the three is less than the other. Ranbir Kapoor is at ease. He is cool and calm and never unnecessarily shows his vigorous side unless required.
Arjun Rampal as a mastermind playing games while churning out his film story gives a genuine performance. One has to admit that Jacqueline Fernandez gives her best act till date. As a movie director and as an art enthusiast, Fernandez gives a compelling display of performance unlike her earlier ones.
Roy ultimately makes up for a perfect Valentine's Day treat to lovers with a sweet twist in the end.
[wp-review]