News & Gossip
Rhea Chakraborty's call records reveal she was in touch with Mahesh Bhatt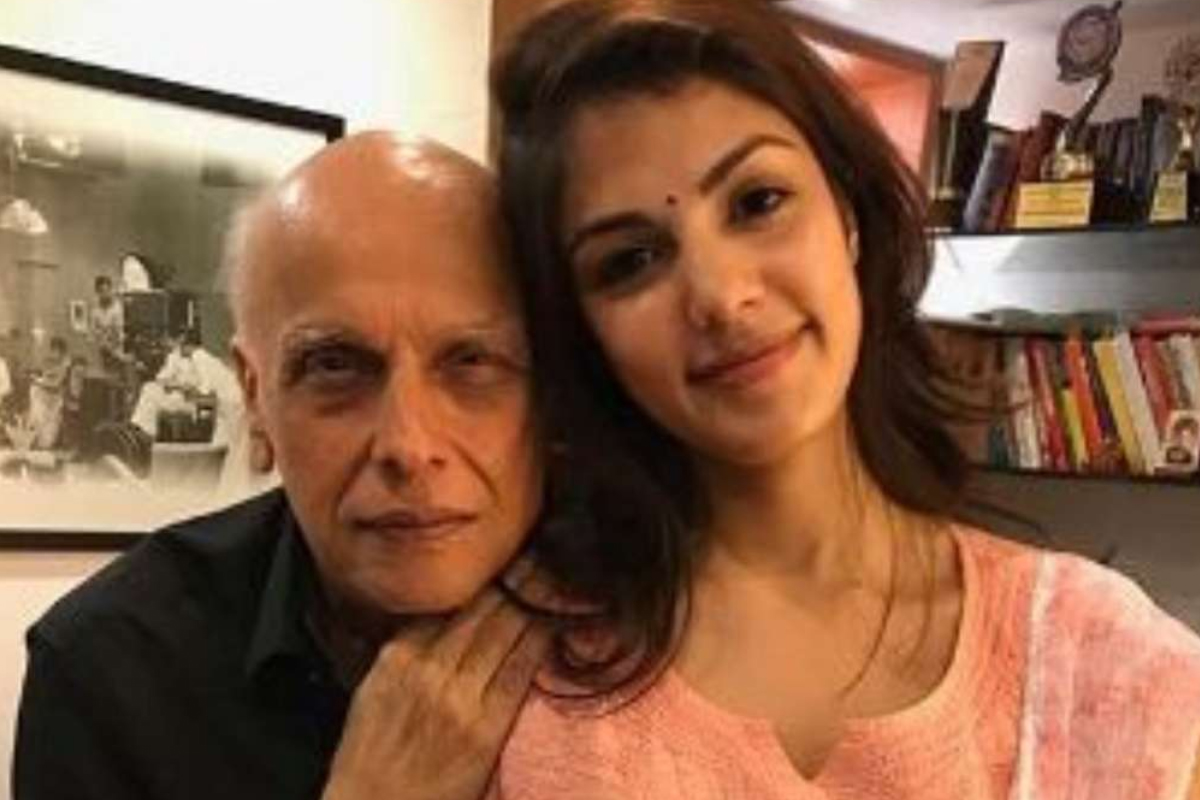 In Rhea Chakraborty's eight long hours interrogation by the Enforcement Directorate on Friday it has emerged that the 'Jalebi' actress and Sushant Singh Rajput's girlfriend was also in contact with his friends, some business associates and with her alleged 71-year-old beau, filmmaker Mahesh Bhatt.
As per reports, the actress had spoken to her father Indrajeet Chakraborty 1,192 times, her brother, Showik Chakraborty 1,069 times, while to her boyfriend Sushant only 145 times and four times with his sister Rani, but was conversing with the late actor's house manager Samuel Miranda shockingly 287 times. It is to be mentioned that Samuel was also grilled by ED for nearly 9 hours, just a day before Rhea's interrogation by the law enforcement regency.
As far as her telephonic conversation with her mentor and film-maker Mahesh Bhatt is concerned she received 7 incomings while 16 times she had dialed him. With other Bollywood personalities, she talked 23 times with actor Aditya Roy Kapur and 22 times with talent manager Uday Singh Gauri.
She had also spoken to Shruti Modi 791 times, and also called up Sushant's friends like Siddharth Pithani 100 times and Deepesh Sawant 41 times.
She had also made 4 phone calls and a message (in June-July) to Mumbai Deputy Commissioner of Police Abhishek Trimukhe, who is investigating Sushant's case.
Her phone calls to the investigating officer, DCP Abhishek was one for asking her to come to the police station to record her statement and the other one was made by her to complain about threats on social media after Sushant's suicide, the two other, however, aren't materialized yet.
To note, late actor's father, Krishna Kumar Singh (74) had lodged a complaint against Rhea, her family and six others under various IPC sections including 341 (wrongful restraint), 342 (wrongful confinement), 380 (theft in dwelling house), 406 (criminal breach of trust), 420 (cheating) and 306 (abetment of suicide), in Patna's Rajiv Nagar Police Station.
In the investigation by Bihar Police team it was found out that the bank details of Sushant had not only highlighted Rhea and her brother Showik for squandering Sushant's hard earned money, but also their close friend 'Samuel' has also come under the police scanner for using Rs 5 lakh from his account. As per Sushant's November 2019 bank details, Sushant's account had a balance of over Rs 4 crore but by February 2020, that is within 3 months the account dropped to a little over Rs 1 crore. Sushant's alleged suicide case was then investigated by Mumbai Police, Bihar Police and Enforcement Directorate, but now as current development, it has now been transferred to CBI. Whereas, ED is also looking into the financial aspects of the case.