News & Gossip
SSR had a depressive episode in 2013, alleges Rhea Chakraborty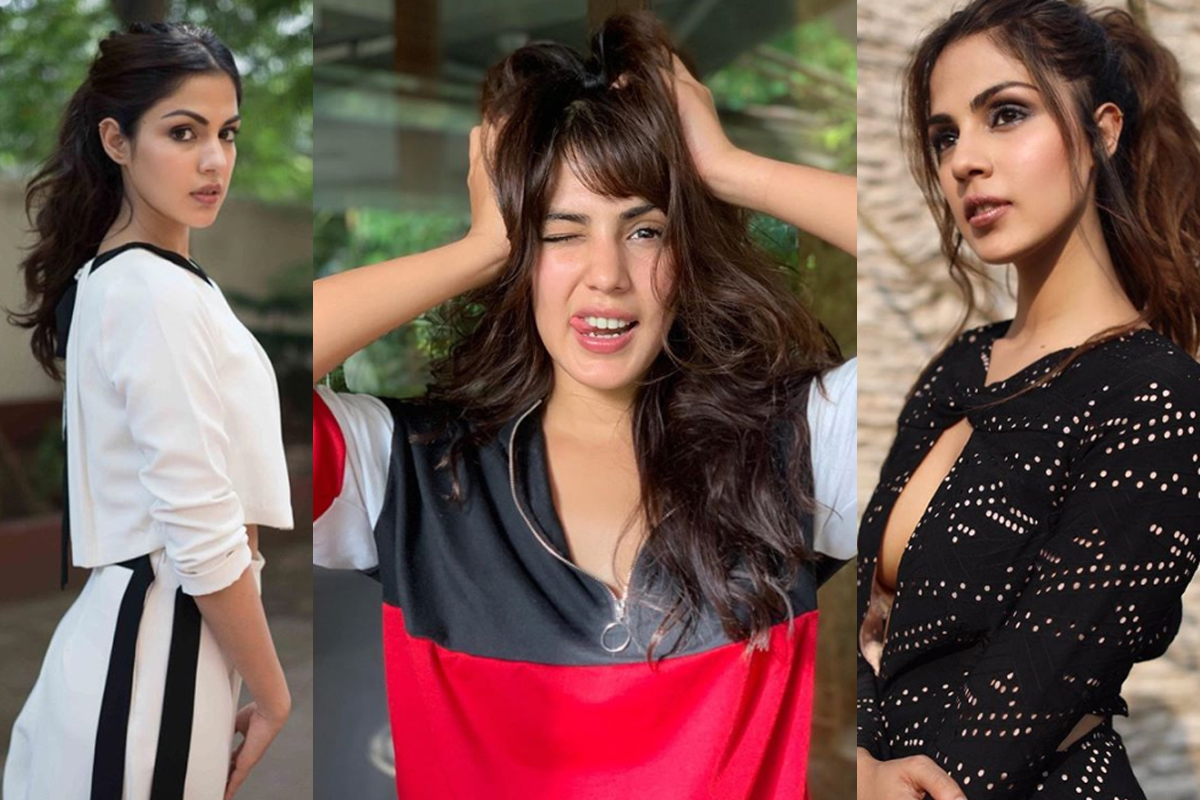 Sushant Singh Rajput's alleged suicide has also been claimed to be the result of his prolonged depression as the late actor was also reported seeing a psychiatrist, as per several media reports. According to SSR's girlfriend Rhea Chakraborty's previous claims, the actor had experienced a depressive episode during their much-talked-about Europe trip where a painting of Saturn devouring his own sons at the 600-year-old heritage hotel room had disturbed him so much that he started chanting some mantras and was looking disturbed and shaken. It was when Rhea reportedly came to know about his depression.
The 'Jalebi' actress in her media interview revealed how Sushant was feeling claustrophobic and had a depressive episode while their Europe trip and how he told her about his prolonged depression which he had been experiencing since 2013.
Talking at length, Rhea told that Sushant used to feel Claustrophobic in the flights, and on their Paris flight he popped a pill, Modafinil, which he always used to keep with him. The actor as per Rhea was happy in Switzerland but as they reached their hotel in Italy, which was gothic in style after which he had anxiety attacks. The 'Sonali Cable' actress told in her media interview, "When we were leaving for Europe he said that he felt claustrophobic on a flight. He took medicine, Modafinil, without any prescription. When we reached Paris, he didn't leave his room for three days. Before the trip, he said he was very happy. He told me that he is very excited for the trip as he will show me his true side during this trip. He will walk on the streets and have fun with me which he couldn't do in India. We were really happy. I was wondering what happened."
Rhea also told when she first came to know about his depressive episode of 2013 and him seeing a psychiatrist, "In Switzerland, he was fine. When we reached Italy, we stayed at a Gothic hotel, which we didn't know at the time of booking. In our room there was a dome like structure, which I didn't like. I asked him that we should change our hotel, but he insisted on staying there. He told me that there was something. His health deteriorated there and he started having anxiety attacks. Then he told me that in 2013, he had a depressive episode and he told me that he met a psychiatrist called Haresh Shetty."
"He told me that the same doctor advised him to take Modafinil he took on the flight. He told me that he was fine after that. After that now he was feeling more depressed and anxious. Then we cut shot the trip and returned," the actress further added.
Meanwhile, Rhea Chakraborty is the prime accused in Sushant Singh Rajput's case and has been interrogated by Enforcement Directorate over SSR's alleged financial handling and accusation levelled by late actor's father in his FIR for siphoning off 15 crores from his son's bank account. But now as Rhea's 'drug chats' have come out in open, Narcotic Control Bureau has officially filed a case against Rhea. To note, on August 6, the Central Bureau of Investigation had also filed FIR against her under abetment to suicide, criminal conspiracy, theft, cheating, intimidation, wrongful restraint, or confinement, among others.