News & Gossip
REVEALED: Here's what the NATIONALITY of Sania Mirza's Baby will be!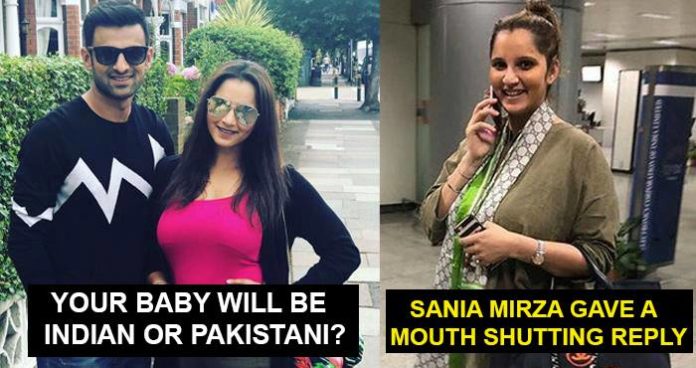 Sania Mirza, the Indian Tennis Player married Pakistan Cricketer Shoaib Malik in the year 2010 and their life has been surrounded by controversies ever since then! Right from the question of where would the two settle down to live to the question whether would they continue to play post marriage, all of these have been under the scan of media and the world and has truly been an interesting gossip fetching a lot of attention! Well, now that Sania Mirza is Pregnant! The major most question mark over her pregnancy is that which Nationality will the baby belong to, mother being and Indian and father being from Pakistan!
https://www.instagram.com/p/BkFeKf8FqiS/?utm_source=ig_embed&utm_campaign=embed_loading_state_control
Right from when Sania Mirza's pregnancy news break out, there have been speculations about the Nationality and the upbringing of the baby! Well recently, Sania Mirza and Shoaib Malik have got a beautiful pregnancy photo shoot done and sooner then, Sania Mirza was popped up this question as to what the Nationality of her Baby would be!
https://www.instagram.com/p/Bl7rBlllrSW/?hl=en&taken-by=mirzasaniar
We have to say that Sania Mirza's reply to this question was absolutely Bang On! The lady replied truly like a boss saying, "A lot of people have this notion that Shoaib and I got married to unite the two countries. That is not true. Whenever I have been to Pakistan – and I go once every year to meet my in-laws – the love that I get there is immense. The whole country calls me 'bhabhi', and they give me so much respect."
https://www.instagram.com/p/BmbFzDPlLMq/?hl=en&taken-by=mirzasaniar
Saying she pays no heed to the questions about the Baby's Nationality, she said, "Tags are a part of being a public figure. I play for my country, my family, for myself, and so does my husband. We are aware of the responsibilities we carry, but we do not take these tags seriously. They may make for a good headline, but don't mean anything to us at home."
https://www.instagram.com/p/BmJZ90-FVka/?hl=en&taken-by=mirzasaniar
Well, this truly is an epic answer! Hats Off to the lady for dealing so well with a sensitive question like this, that could actually raise up a lot many issues! Commendable! Stay tuned for more updates!