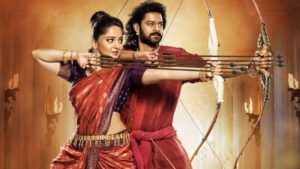 Ever since Baahubali 1 released in 2015, the whole world has gone Gaga over it and had only one question on their mouths, "Why did Katappa kill Baahubali?" The whole world went berserk after the ending of Baahubali 1-The Beginning. Well, S. S. Rajamouli is back with the answer to the most-asked question. Yes, Baahubali 2 – The Conclusion is all set to hit the theaters on April 28, 2017.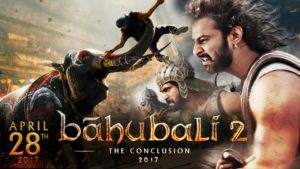 The trailer of Baahubali 2 released a few days ago and it received phenomenal response and accolades through-out the world. Since July 2015, everyone is waiting with bated breath for the final part of the Baahubali franchise. Just imagine, the trailer has already had above 87 million views on YouTube. What else can a director ask for!! Isn't that just WOW!!!
Wait, the good news is not over yet! Our media spies have brought some amazing news for us. Reports say that Baahubali 2 –The Conclusion is all set to release in over 6500 screens all over India and. yes, and… It will get about 100 screens worldwide. That's like the highest ever screen release! So all those Baahubali lovers and fans who are settled abroad, no need to pull a long face and wait for torrent version. You can now sit in the air-conditioned hall and enjoy one of the most monumental movies of all times.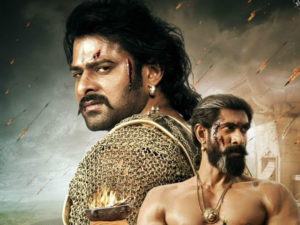 Reportedly, Baahubali would hit the screens is several languages including Tamil, Telegu, Malayalam and Hindi. Twitterati went crazy when S.S Rajamouli tweeted that Baahubali would have its own IMAX version this time. This means that the grandeur and creativity of the set design would be larger-than0life and would be the most amazing experience.
Baahubali 2 has already done a Rs. 500 crore business even before the film has officially hit the silver screens! So, on 28th April, grab the first tickets and reserve your red seats at the theatres, be ready with snacks and be a part of the most phenomenal experiences through Baahubali 2!