News & Gossip
RCB Lost In A Must Win Match, RCB Fans Troll Themselves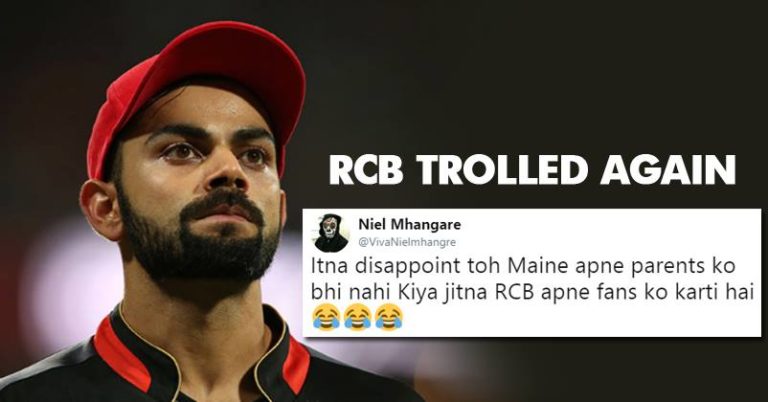 Royal Challengers Bangalore is one of the most popular teams in the history of IPL. It also enjoys a huge fan following all across the world, all thanks to the star-studded lineup including Virat Kohli and ABD. But, RCB has failed to match the expectation of the fans once again.
RCB faced table topper SRH in a crucial match. RCB won the toss and elected to field first. While batting first, SRH put just 146 runs, which was pretty easy if we look at RCB's batting lineup. During the chase, RCB took a great start. However, they crumble and lost the match by 5 runs. Fans of the team were praying till the last ball, as they needed just 6 runs in the last ball to win the match. However, SRH came strong and defeated RCB by 5 runs.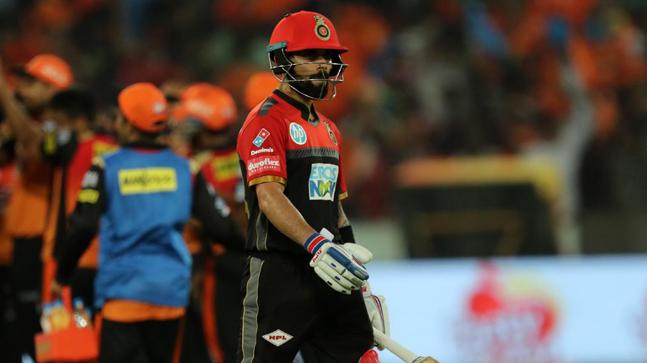 RCB fans are very passionate about their team and they keep supporting it no matter the results. Before the start of the season, they gave a slogan "E Sala Cup Namde" which means "This Year Cup is Ours", but it didn't happen as they thought. RCB took the disastrous start and lost consecutive matches. After seeing such performance of their team, people started trolling RCB. Whenever Anushka Sharma came to support her husband Virat Kohli, they trolled her calling her a Paunati. They even blamed her for the loss.
Now, it looks like RCB fans are pretty hurt by the performance of the team. This defeat has not gone down well with them, as they are trolling RCB pretty badly.
This Is How They Reacted:
https://twitter.com/quazihbk/status/993555063296540673
https://twitter.com/SirJadeja/status/993555036016922624
#RCB a team of 11 mistakes.

Kohli: we don't deserve the win

Fans: RCB don't deserve to play#SRHvRCB #IPL2018

— ಅಮೃತ ಕುಂಬಾರ | Amrut Kumbar (@amrutnk) May 7, 2018
https://twitter.com/ALLis_illusion/status/993554993029365760
RCB : We deserve the Fair play award for giving a fair chance to all the teams to win against us:-)#Rcb #RCBvsSRH #IronicalBaba #PlayBold @RCBTweets

— NV (@its__nv) May 7, 2018
https://twitter.com/James_Beyond/status/993556421357785089
https://twitter.com/PappuDroga/status/993556244299382785
https://twitter.com/Rohitswarrior_/status/993555045793726464
https://twitter.com/balapd/status/993555034020380673
RCB knows how to loose from nowhere and SRH knows how to win from anything. #IPL2018 #RCB #SRH #Cricbuzzlive

— Anshul Bhargava (@Anshulb1986) May 7, 2018
https://twitter.com/VivaNielmhangre/status/993554992031150080
https://twitter.com/moumita03/status/993554893184086025
https://twitter.com/Captainanjan/status/993556329833742341
What do you think of RCB's performance? Tell us your views in the comment section down below. Stay tuned to Filmymantra.com for more viral stories.