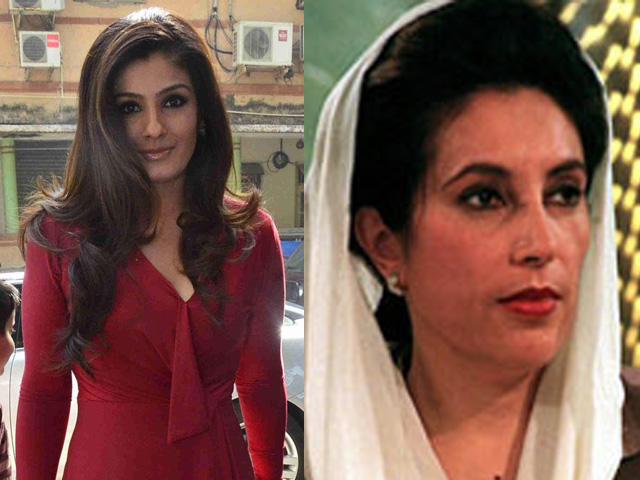 Raveena Tandon to Play Benazir Bhutto in Biopic?
RAVEENA TANDON IS LIKELY TO PLAY THE FORMER PAKISTANI PRIME MINISTER, BENAZIR BHUTTO, WHO WAS ASSASSINATED IN 2007, IN A YET-TO-BE-TITLED PROJECT
It was earlier reported that Vidya Balan had been offered to play slain Pakistan Prime Minister Benazir Bhutto in an upcoming 'biopic'. But if the latest buzz is to be believed, it is Raveena Tandon, and not Vidya, who will portray the charismatic Pakistani leader.
A source says, "A couple of days ago, Raveena had a meeting with the scriptwriter and he narrated the subject to her. She has read the script and liked it too. It is a powerful character and she is keen to take it up."
It is said that the actress is also interested to produce this ambitious project. The source adds, "The story is loosely based on Bhutto's life. Raveena has suggested some changes in the script and once they are accommodated, she will start looking for a director and finalise the rest of the cast as well."
.