News & Gossip
Was Ranveer Singh trying to impress his mentor Anil Kapoor?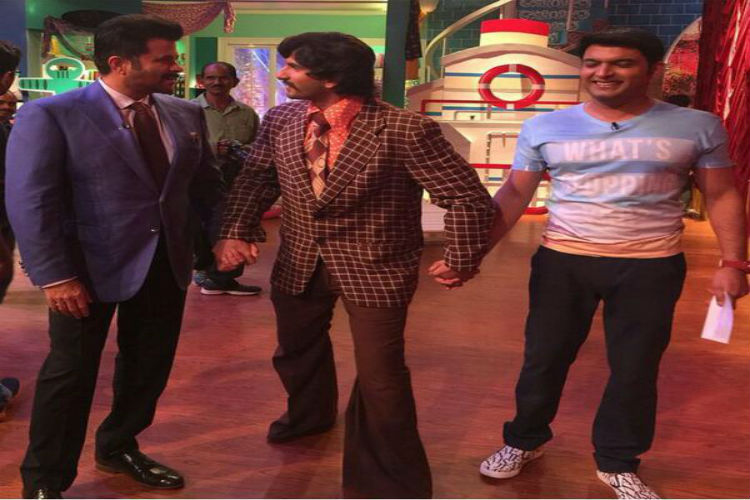 Ranveer Singh is known in the industry for his crazy antics. The actor is constantly trying new things to keep his fans entertained, whether it's dancing on the streets of Mumbai dressed like Krrish or dressing up like his favourite stars.
Which is why we weren't surprised when he posted this picture of himself dressed in retro attire something from the 70's era. He even covered his shaven head with a wig.
The look was for a sketch he did for the comedy show 'Comedy Nights with Kapil'. The entire cast of his upcoming 'Dil Dhadakne Do' made an appearance on the show.
He later posted the picture with the caption "Hallo Frandzz!". This just goes to show that Ranveer can pull off a look from any era.