News & Gossip
Rani Mukherjee's Weird Dressing Style Is Giving Competition To Ranveer Singh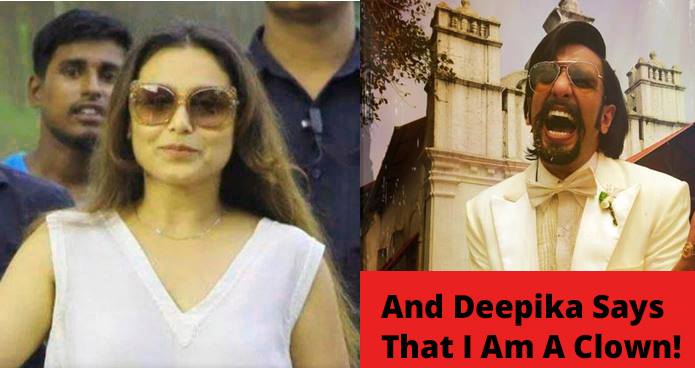 We have always seen Ranveer Singh dressed in a quirky style. His funky neon shirts, weird hoodies, glazy tracksuit, shoes have always caught our attention and he has always carried all his looks very well. He has a weird yet superlative degree of style. The Befikre star doesn't care what other thinks about his dressing style. He wears what he loves to and feels comfortable. He feels that there is no one in the race with him in terms of fashion.
But someone has proved him wrong. There is someone from the industry who has given competition to the actor with her 'hatke' dressing style. Rani Mukherjee's dressing style is much weird than Ranveer Singh.
The actress is seen wearing a white asymmetrical top with a pair of beige coloured pants. She was also wearing a Gucci belt which is looking odd.
Check the pictures below.