News & Gossip
Railway Employees Caught Filling Tea Kettle With Water From Toilet, Video Goes Viral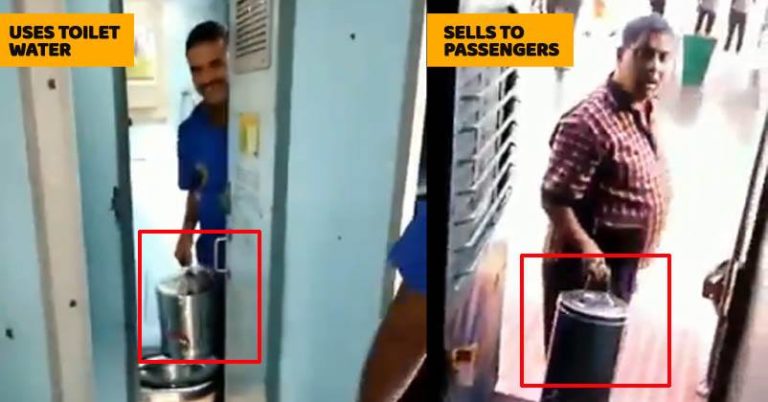 You must have travelled by train at least once in your life. The train is the backbone of Indian transportation, Lakh of people travelled to their native or other destination via train daily. If you have travelled on a train, you must have seen people enjoying a hot cup of tea every now and then. We have also seen people, who'll order tea whenever a Chai Wala passes through.
Ordering food on the train has some consequences too. Many people have questions regarding the hygiene of the food served on the train. If you are one of them, you'll be disgusted after knowing what we have in store for you.
Currently, a video has surfaced online. The video shows a railway employee feeling tea kettles in the toilet of the train. Yup, you heard it, right! They are literally filling multiple tea kettles in the most unhygienic place train's toilet. Can you believe it?
It is pathetic that they do such things when Lakh of people purchase tea every day. We wonder how many chaiwala do such things. The video raises some important questions. First of all watch the video right here.
Indian Railways tea.

Is ther anyboday who can look jt into it pic.twitter.com/NYcOpuHY62

— Punit Tyagi (@punittyagi) May 1, 2018
As soon as the video popped up on the web, people started showing their frustrations. They are pretty angry about this stupid behaviour of the railway employees. Something needs to be done against this.
This Is How They Reacted:
1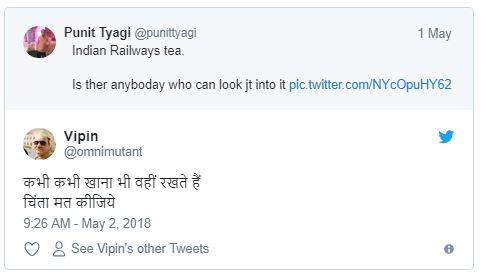 2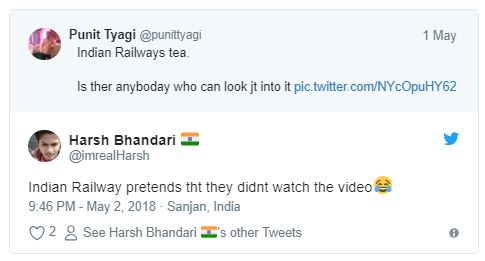 3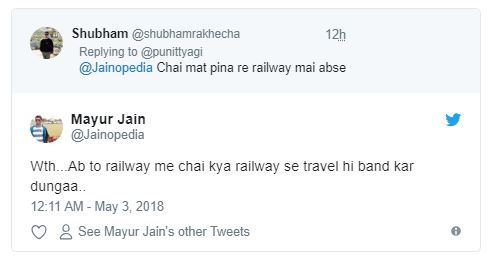 4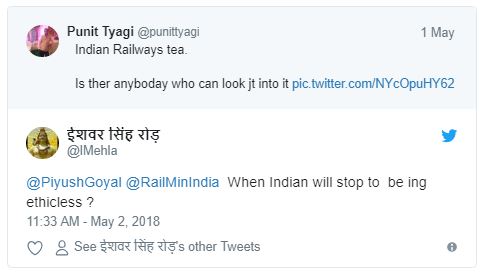 5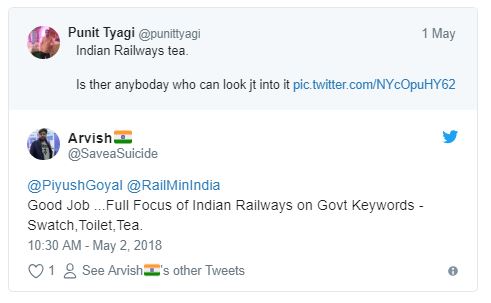 6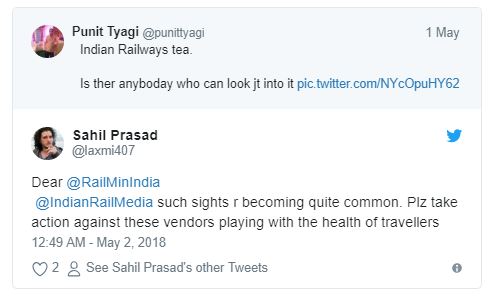 7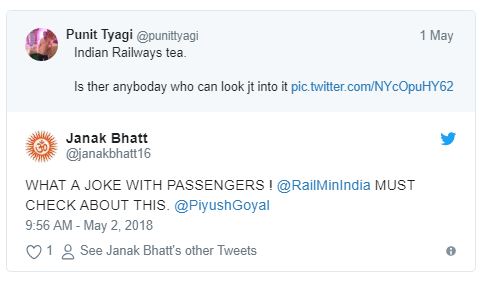 8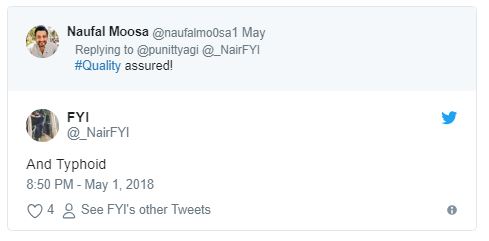 The video is an eye-opener for the government. They need to take strict actions against these people, who are spoiling Indian Railways.
What do you think of this? Tell us your thoughts in the comment section down below? Stay tuned to Filmymantra.com for updates.