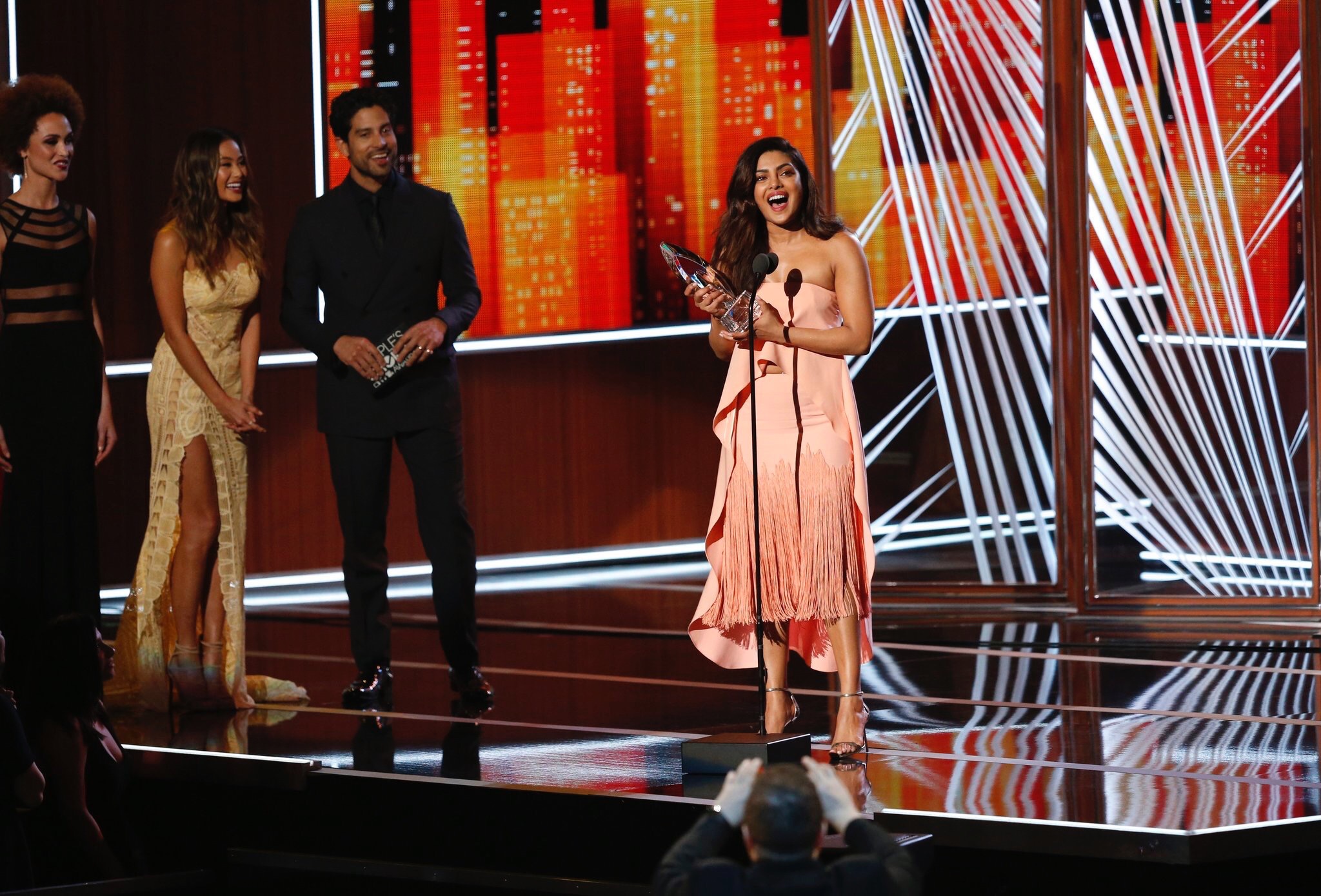 After her glittering turn on the Golden Globes 2017 red carpet, Priyanka Chopra had another big moment at the People's Choice Awards.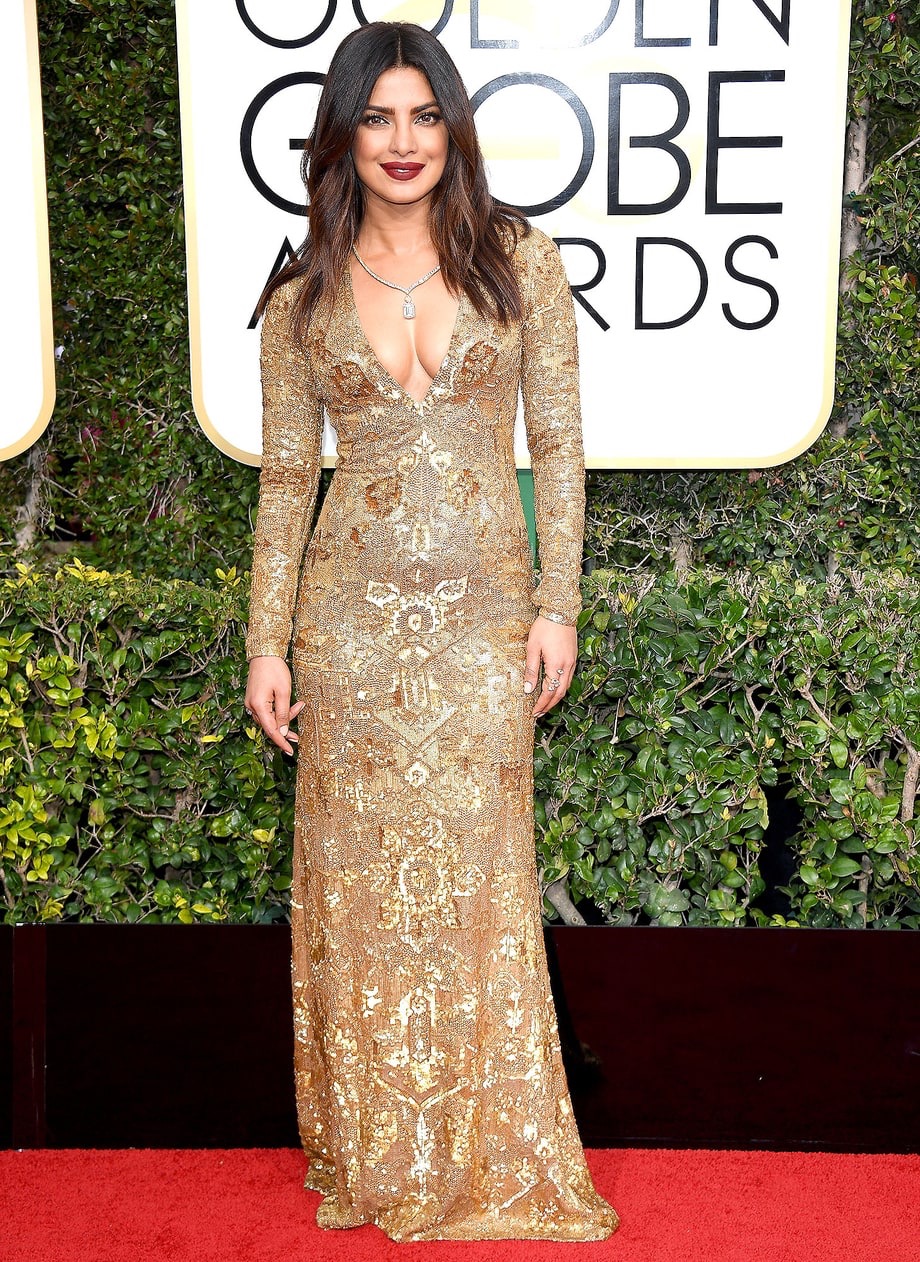 On Wednesday evening, Priyanka received the Favourite Dramatic TV Actress trophy for her turn as FBI recruit-turned-CIA agent Alex Parrish in the TV series 'Quantico'.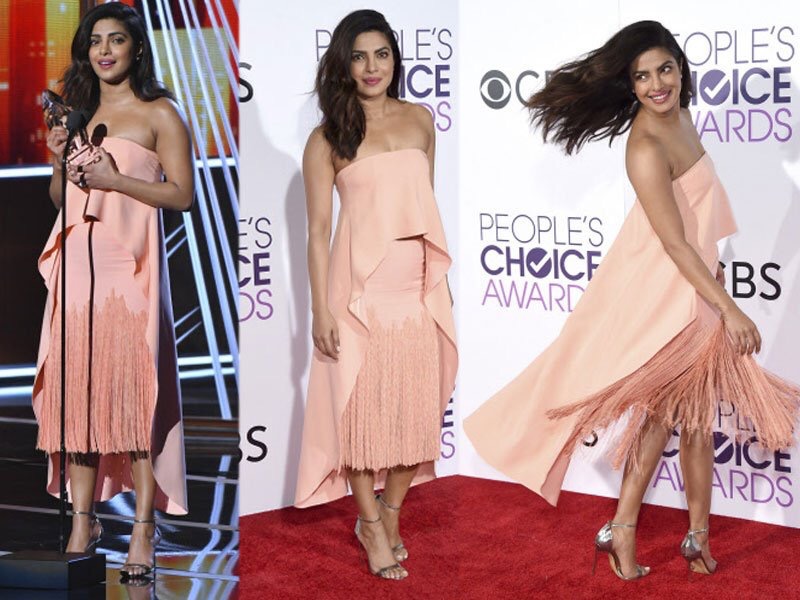 Priyanka was up against actresses like Viola Davis, Kerry Washington, Ellen Pompeo, and Taraji P Henson in the same category. This isn't Priyanka's first People's Choice Award.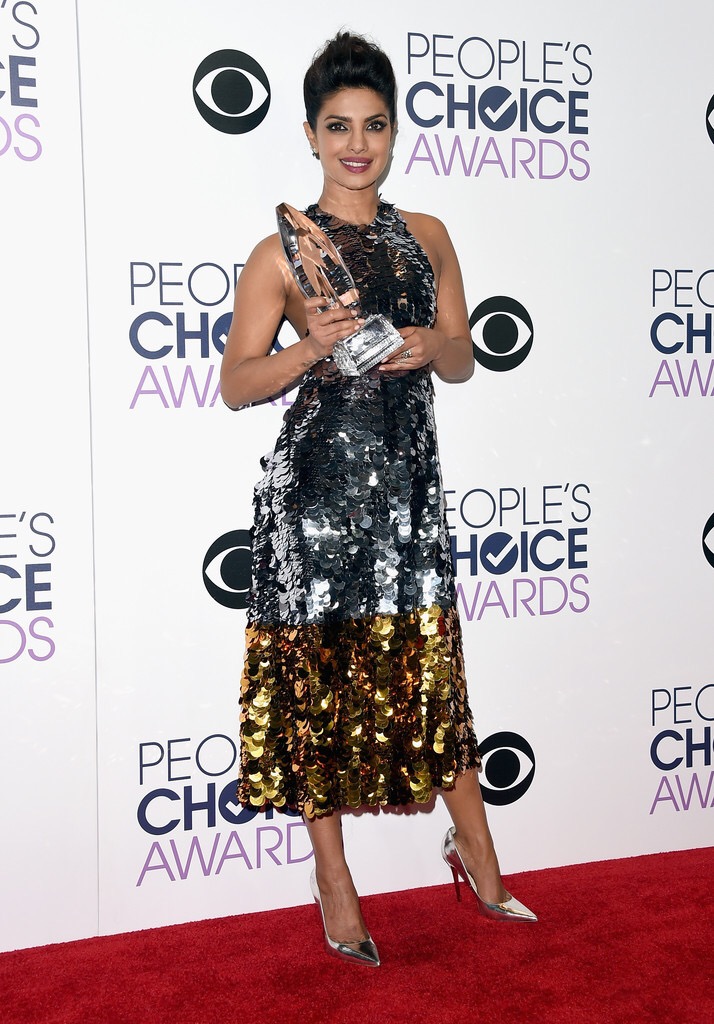 In 2016, she had won Favourite Actress in a New TV Series for Quantico. Priyanka Chopra poses in the press room with the award for favourite TV drama actress at the People's Choice Awards at the Microsoft Theater on Wednesday, 18 January 2017, in Los Angeles.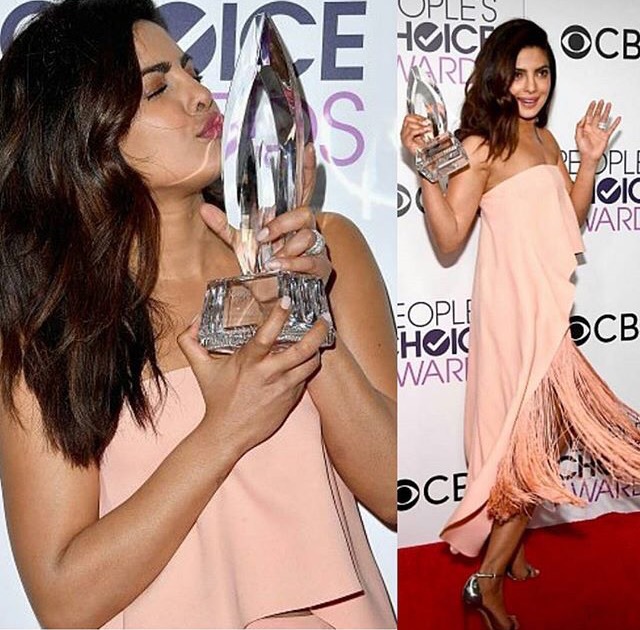 Here's the video a flabbergasted Piggy Chops posted on her Instagram thanking her fans and voters after she won the People's Choice Award two years in a row:
https://instagram.com/p/BPbwYauDUNb/
Priyanka wore an understated but flirty peach ensemble for her red carpet turn at the People's Choice Awards, held at the Microsoft Theatre in Los Angeles. The two-piece number had a strapless top with a sweeping asymmetrical hem, teamed with a mid-length skirt that had a tasseled fringe. Strappy metallic sandals and minimal jewellery completed her look.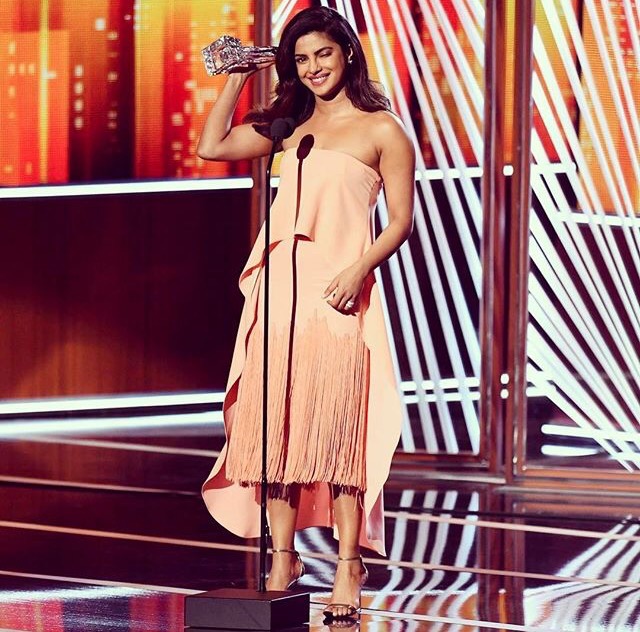 On stage, Priyanka thanked all her co-stars and fans while receiving her award. "I'm really happy being a 'drama queen' if this is how it's done!" she said as she received the award. She also lauded all the other actresses who were nominated in her category for being her inspiration – Ellen Pompeo, Taraji P Henson, Viola Davis and Kerry Washington – Priyanka said that they were the reason she joined TV, while her Baywatch co-star Dwayne 'The Rock' Johnson applauded from the crowd.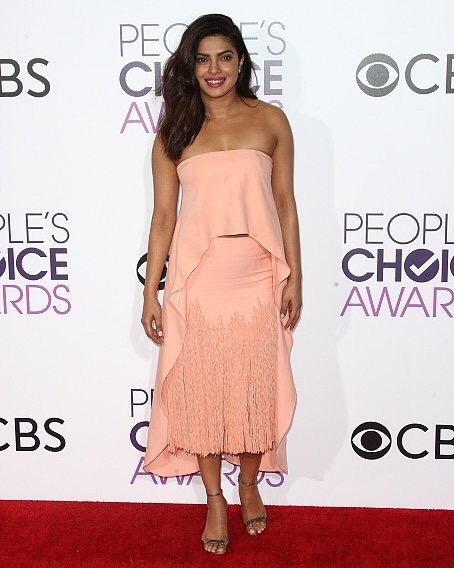 "I am really psyched. Can I do a little wiggle? I am sorry it's the concussion talking…this (award) means the world to me," Priyanka said, as she accepted her trophy.
She ended her speech with an endearing 'wiggle' and blamed it on her recent concussion. A few days ago, Priyanka had suffered a concussion to her head when she fell while performing a stunt. After a brief stay in the hospital, Priyanka seems to be on the mend.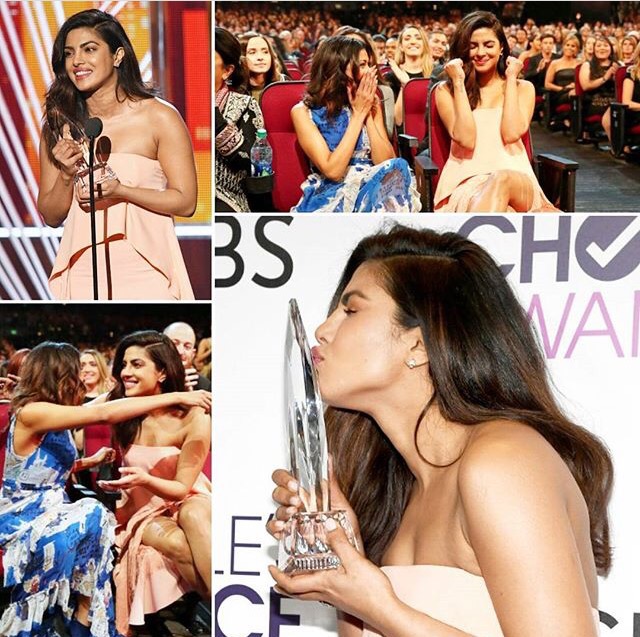 Watch Priyanka Chopra accepting her award in this video posted by a member of her fan club on Instagram:
https://instagram.com/p/BPbmXSCDs8G/