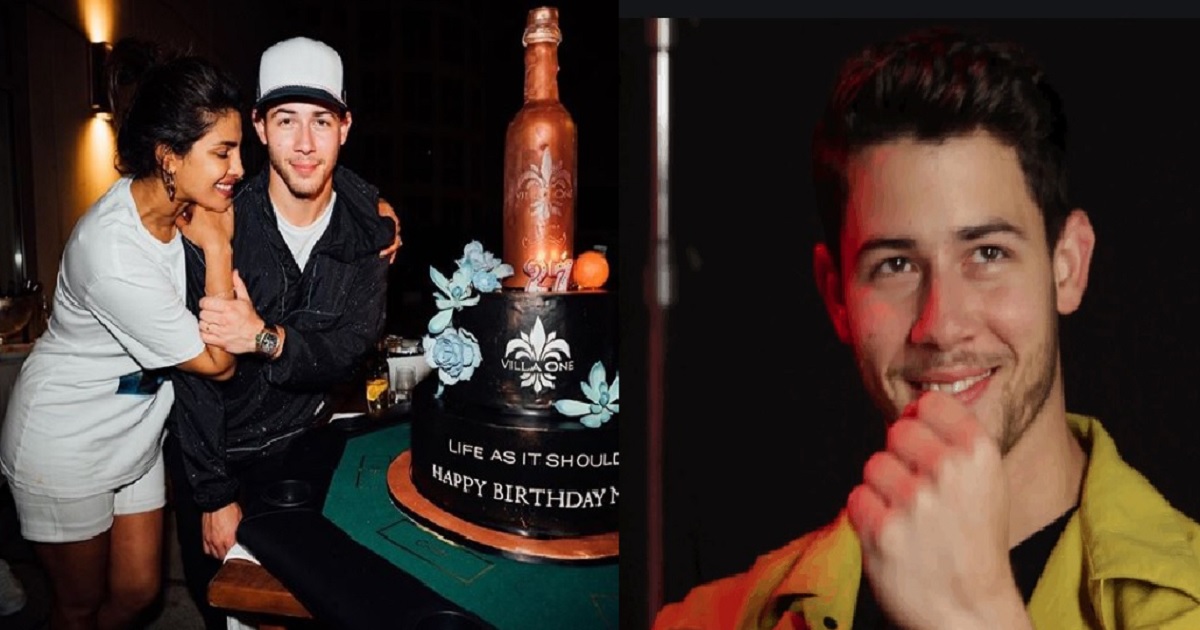 Nick Jonas turned 27 on 16th September and social media was  flooded with amazing wishes  from his fans.  We all know how he celebrated his birthday but however, the best gifts were given from the wife, actress Priyanka Chopra. She managed to surprise hubby despite having a busy schedule. When there is love time is invisible!
Nick wrote an emotional message through the Instagram post, "I've been lucky enough to celebrate my 27th birthday over the past couple of days with family, friends, and fans in Chicago and St. Paul. My beautiful wife surprised me with a touch football game with some of my closest friends and family on the one and only Soldier Field in Chicago followed by a few hours of Topgolf, and then a party where pizza, tequila, cake, and cigars were involved. I'm endlessly grateful. Here's to 27!"
https://www.instagram.com/p/B2iidcHj4U9/?utm_source=ig_web_copy_link
In one video, PeeCee is giving a rose to him at the concert and gives him a kiss as well, while fans are yelling and cheering madly in the background.
https://www.instagram.com/p/B2gL4fDhody/?utm_source=ig_web_copy_link
Later she came on stage and wished with Jonas Brothers and gave him cake with her finger. Isn't it romantic! Nick and Priyanka keep entertaining fans with their cute videos and photos. A few days back both danced on Bollywood song Hauli Hauli.
https://www.instagram.com/p/B2f5dptBt54/?utm_source=ig_web_copy_link
Here we have one more video where Priyanka is having coffee and this is what she did. They both try to do different things to keep FANS entertaining. This is really cute.
https://www.instagram.com/p/B2HtDeGh4zU/?utm_source=ig_web_copy_link