News
Priyanka Chopra Confesses She Had Never Thought She Would Marry Nick Jonas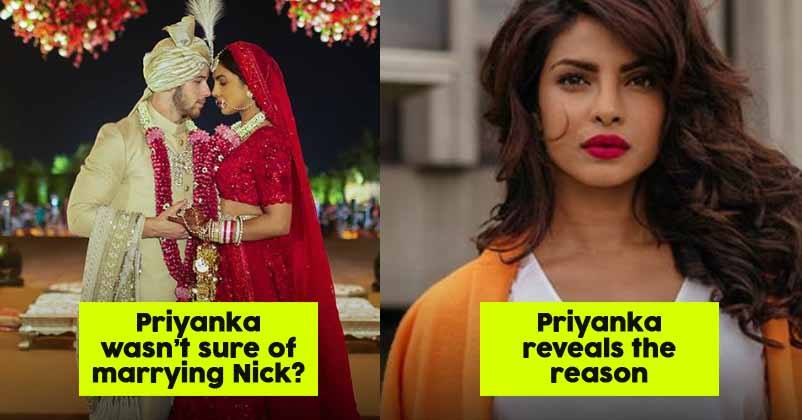 Priyanka Chopra is living the best life right now, every girl envies desires and is equally in awe of her for having such a beautiful life. Priyanka Chopra never went through such phase and didn't even envision herself marrying the frontman of the Jo Bros.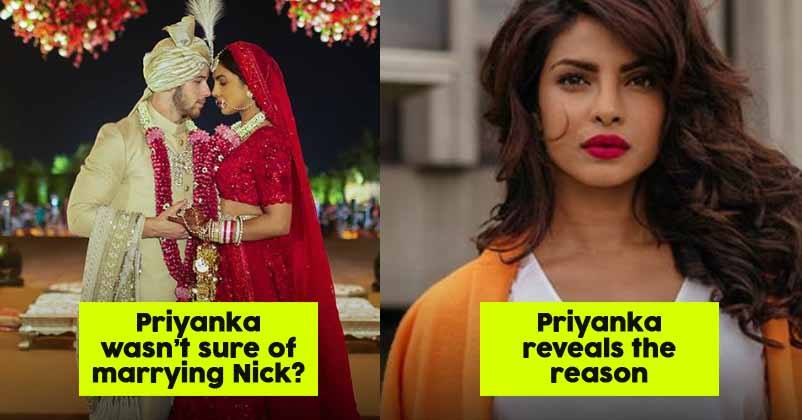 Recently at a panel discussion, Priyanka admitted that she wasn't sure if she wanted to get married to Nick, but clearly, it turned out to be the best decision of her life.
The actress said, "I've known him for two years. I didn't think that this is what it [would've] turned out to be, and that's maybe that's my fault, I judged a book by its cover".  PC taught us – what not be next time when you meet a guy.
https://www.instagram.com/p/Bq9zIPDHZ1l/?utm_source=ig_embed
Priyanka said: "So he finally, took me aside and he was like, 'Look, I'm not stupid. I know what you're trying to do, but I will never be the one who will tell you to cancel work because I know how hard you've worked to be where you are. So if you could've cancelled it, you would've done it. I'll take our friends out for dinner, we'll wait for you, and you finish your meeting and come back."
https://www.instagram.com/p/Bvh8zQzniPE/?utm_source=ig_embed
Nick gave credit to Priyanka for her work, that was mindblowing for her and making her fall in love with Nick.
https://www.instagram.com/p/Bvcn1MFH1rW/?utm_source=ig_embed
Priyanka concluded by revealing, "I call him 'Old Man Jonas.' That's my name for him, 'OMJ' He's such an old soul, extremely smart, so good for me because he grounds me so much. I'm a wild child, I do whatever I want whenever I want and he always supports me".
https://www.instagram.com/p/BvDtftXHaQx/?utm_source=ig_embed
https://www.instagram.com/p/Bu7YQKkl_Wf/?utm_source=ig_embed
Clearly, Priyanka is madly and deeply in love with Nick and why she shouldn't be?