News & Gossip
Priyanka Chopra Apologized For The Indian Terrorist Plot Of Quantico, Twitter SLAMMED Her Brutally!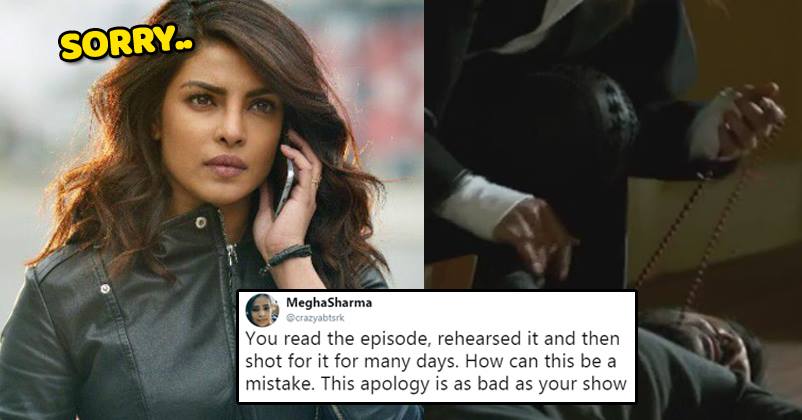 Global icon Priyanka Chopra is receiving lots of hates from Indian audience, all thanks to the controversial plot of her American TV series Quantico. The problem for the actress is not looking to die down any time soon. A recent episode of Quantico has sparked huge outrage in India, where it shows that Indian nationalists (as called by them) are planning to blow up Manhattan to frame Pakistan.
This episode has not gone down well with Indians, as it shows India in the very bad light. People found it offensive and objectionable. Twitterati slammed the makers and the actress for this controversial plot. After the outrage, the channel ABC has issued an apology, but actress kept silent on the entire episode.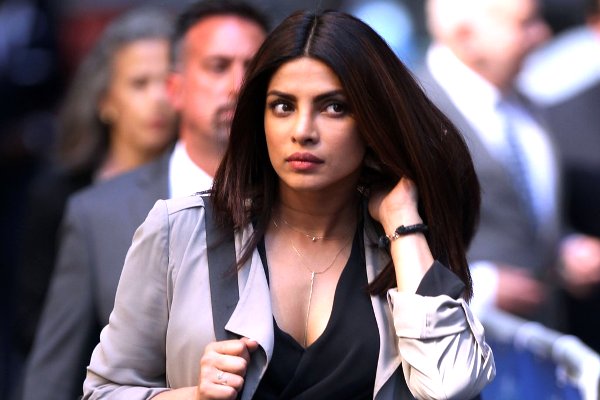 Now, it seems that Priyanka Chopra has decided to react to this massive outrage on social media. She took to her Twitter handle to issue an apology saying that it was never any intentions to hurt anyone's sentiments. She also added that she is a proud Indian.
Priyanka tweeted,
"I'm extremely saddened and sorry that some sentiments have been hurt by a recent episode of Quantico. That was not and would never be my intention. I sincerely apologise. I'm a proud Indian and that will never change."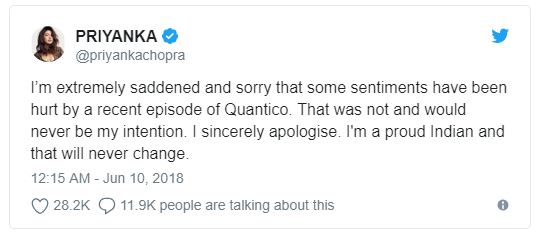 However, it looks like people are in no mood to forgive Priyanka at all. Once again, they trolled her left, right and centre. Check out some of the reactions down below.
This Is How Twitter Reacted:
1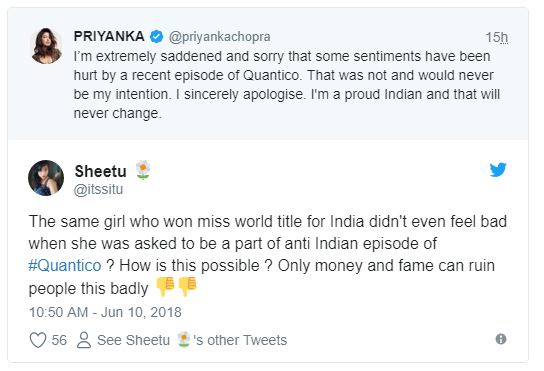 2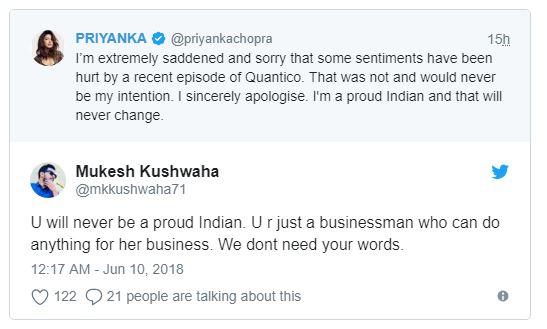 3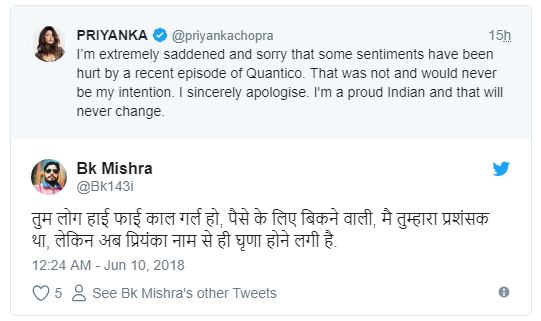 4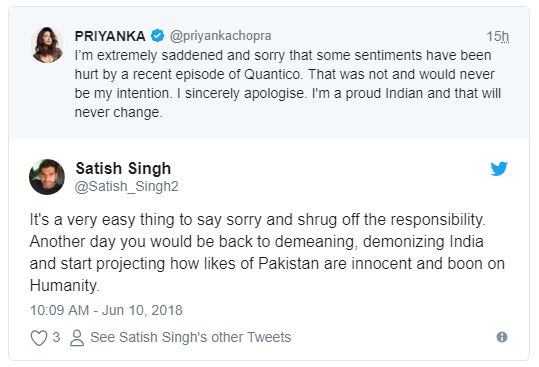 5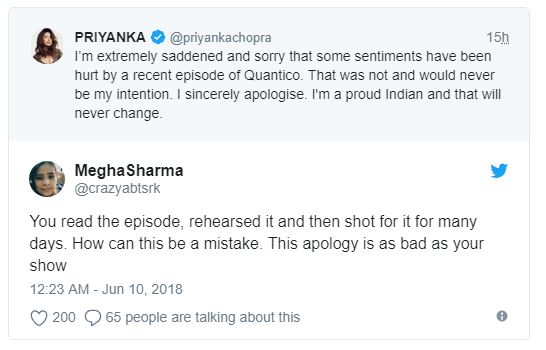 6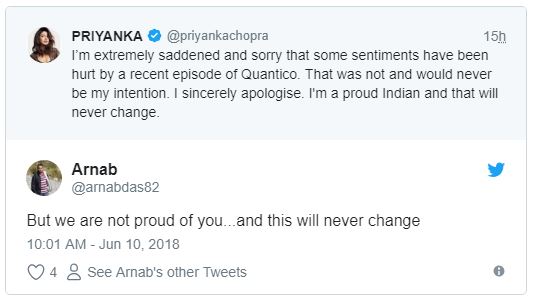 7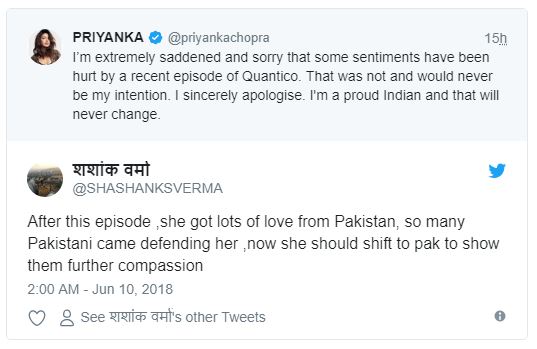 8
9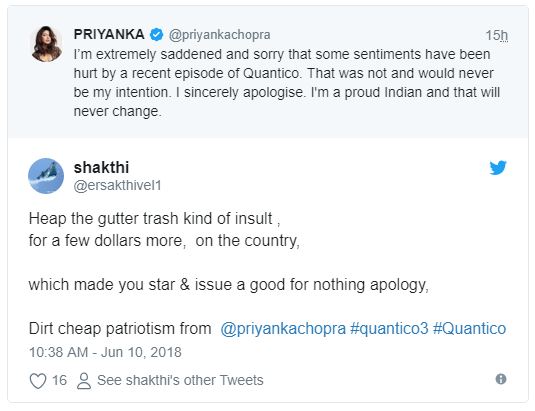 10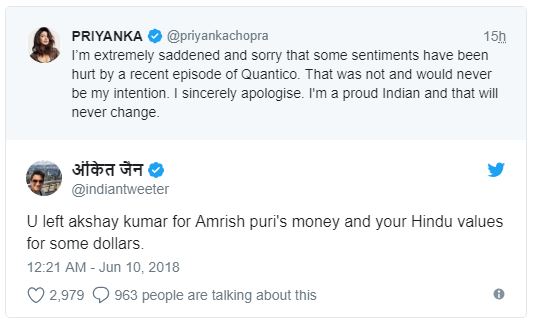 11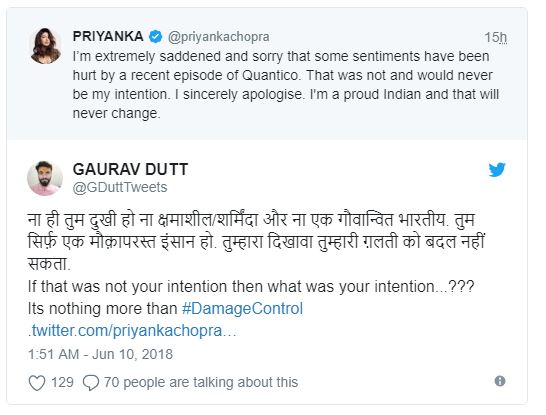 12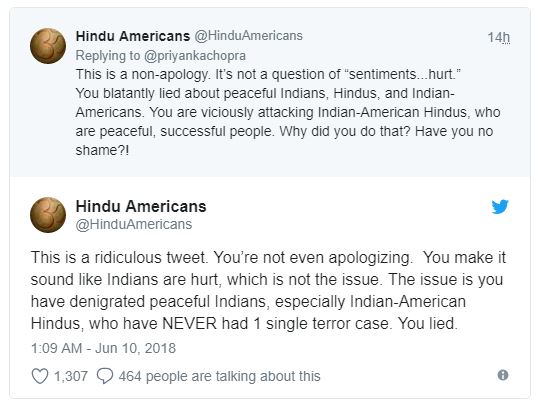 What do you think of Priyanka's tweet? Tell us your thoughts in the comment section down below. Stay tuned to this space for further updates.