After lots of fights and dramas, tonight's episode of Bigg Boss 11 is going to be filled with emotions, all thanks to the new luxury budget task. Bigg Boss introduced this week's luxury budget task named 'Statue'. During the task, family members of the housemate will enter the Bigg Boss 11 house. After a whole two long months, the housemates will get to meet their loved ones. Priyank Sharma got the best surprise.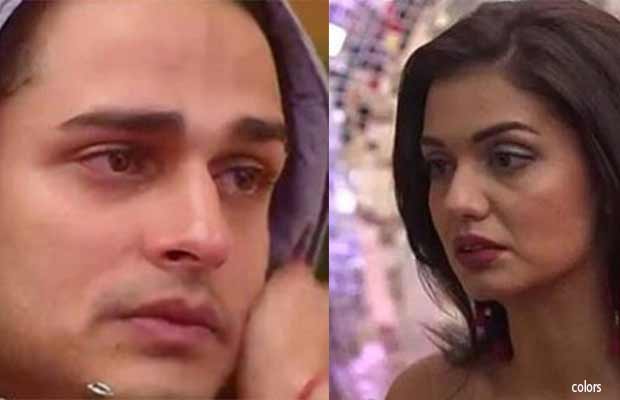 The housemates have done a lot and stayed in Bigg Boss 11 house for more than 2 months. Bigg Boss gave them the best gifts in tonight's episode. In 'Statute' task, all the contestants will have to freeze when Bigg Boss asked them to. Everyone in the house will have to follow the rules to their best. The task will taste their patients and determination.
Priyank Sharma's girlfriend Divya Agarwal will enter the house to meet him. She went to Priyank and told him that this is not old Priyank and asked him what has made him do such things. Priyank was unable to hold his emotions and broke down in tears. She also said that no one except Vikas is a friend in the house. Priyank was unable to say anything but realized his mistakes.
Before entering the Bigg Boss 11 house, Divya has said that she accepted the invitation for her own reason. In the interview with IBT Times, she said, "This was the best platform to end the bond that started on TV and unfortunately had to end here only."
When she was asked if there is any possibility of them getting back together, she said that there is a big "No" from her.
Watch the video
https://www.instagram.com/p/BcXxMbFBeZe/
More guests are expected to enter the Bigg Boss 11 house. Tell us your thoughts in the comment section down below.