News & Gossip
Priya Prakash Is The Latest Internet Sensation, Got 1 Million Followers In Record Time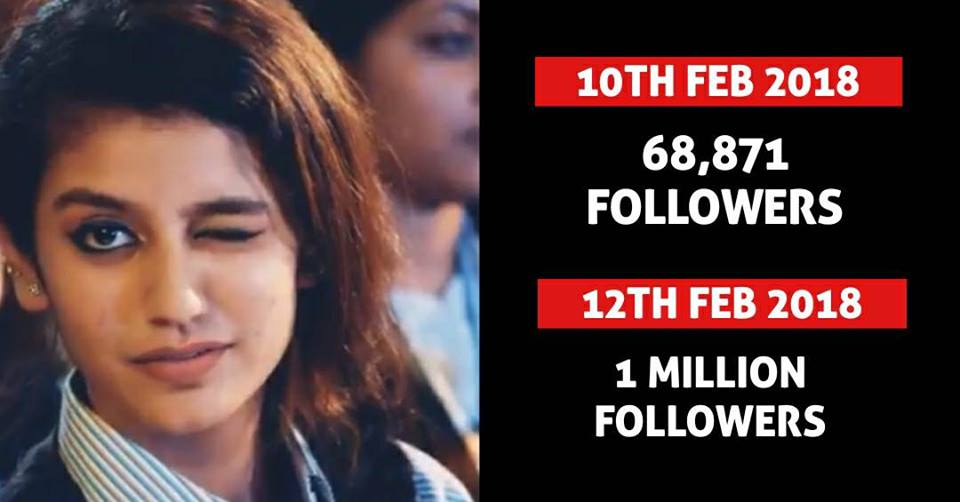 Priya Prakash Varrier defines Internet sensation, the girl has literally set the internet on fire.
The first song of her debut film Oru Aadaar Love was released yesterday. The song is going viral on social media. It has taken the web by storm in no time. People are going crazy over the song and it seems like they can't get enough of this beautiful Priya Prakash Varrier.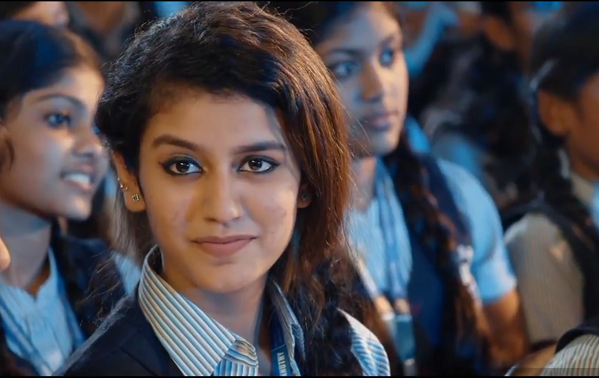 The video of the song is just a few seconds long. However, it has created a huge craze for the gorgeous Priya. All social media platforms like Facebook, Instagram and Twitter were buzzing with the posts about her. The curiosity among the people skyrocketed as soon as the video goes live, as they took her social media profile to know more about the lady.
It looks like Priya has got everything right. By God's grace, she has become a rage on social media. The biggest proof of the same is the number of followers she racked up in just two days.
Priya had 68,000 followers on her Instagram on February 10. However, she got more than 1 million followers in just two days. This is unbelievable for everyone. Check out the screenshots of her Instagram followers on 11th and 12th February.

Here is the proof for Priya's 1 million followers:

It is unbelievable that Priya Prakash Varrier has got 1 million followers in just 2 days. Usually, it takes at least one week for anyone to achieve the milestone.
Tell us your thoughts in the comment section down below.