News & Gossip
Prince Narula and Yuvika Chaudhary Are Rumored To Be Romancing At Goa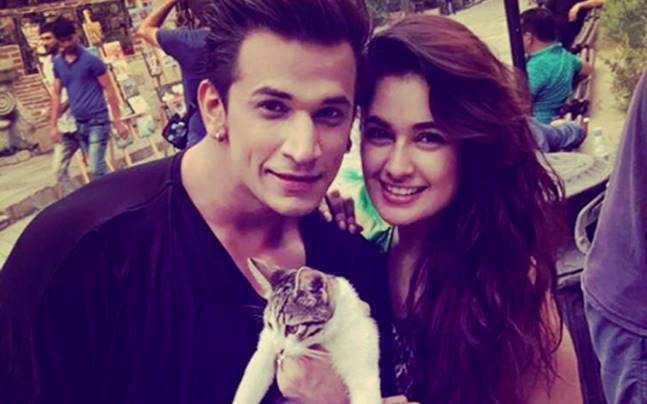 Prince Narula and Yuvika Chaudhary Were Celebrating Their New Year In GOA
Goa is one of the most sought after location especially at New Year's Eve. A number of celebrities have been in Goa recently. Celebs like Priyanka Chopra , Prince Narula and Yuvika Chaudhary was seen to be holidaying at Goa recently before finally heading for New York. Also, Malaika Arora Khan was seen with her extended family and soon to be divorced hubby Arbaaz Khan having a cool family dinner. Maliaka was also seen hitting the beaches at Goa with her girl friends. She sizzled the Goa beaches in her bikini.
Dimpy Ganguly shares pictures of her daughter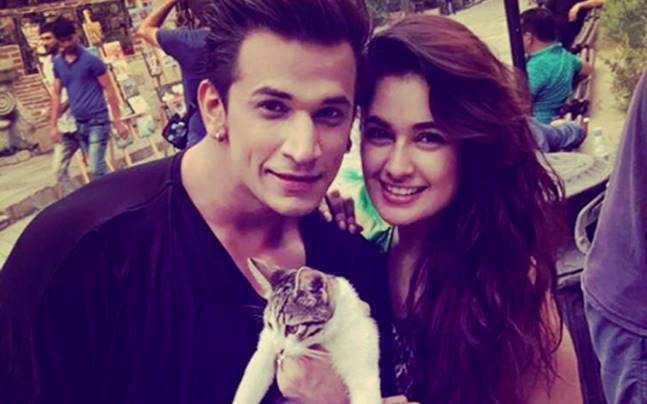 But there is one more addition to this list. You remember Prince Narula? Of course you remember the Roadies fame and then Bigg Boss 9 contestant Prince Narula. He was rumored to be dating Yuvika Chaudhary and Nora in the show. But there is a strong buzz that Prince is spending some quality time in Goa with Yuvika Chaudhary. Yuvika who also was one of the contestant at Bigg Boss 9 only met Prince there for the first time. But she didn't have any inclination for Prince in the show. But once they left the show and the show got over then a magic began between both of them. And the two contestants of Bigg Boss 9 fell in love with each other. But both the actors have always denied this fact. They have always said that they are just good friends and are not romancing each other. But it seems like their social networking sites has some different story to tell. (Read About – Vin Diesel all set to visit India)
Have a look at the pictures of snapchat and instagram feeds of these actors. Both of them are seen having great time.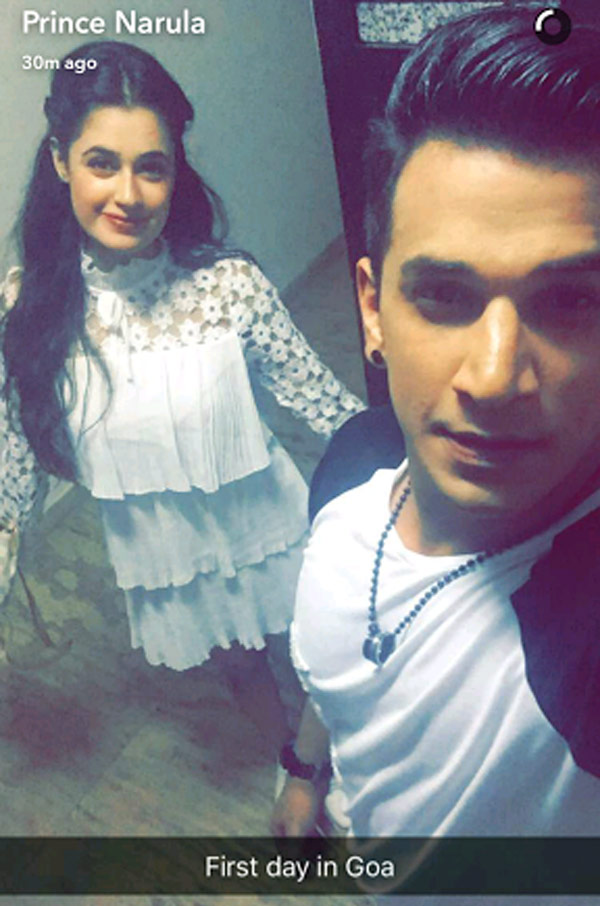 In one picture Yuvika Choudhary is seen with Prince Narula and they both are colour coordinating each other in white.