Hindi
#MeToo : पर अपने बयान के बाद हुए विवाद पर अब प्रीति ने कहा 'तोड़-मरोड़ कर पेश किया गया बयान'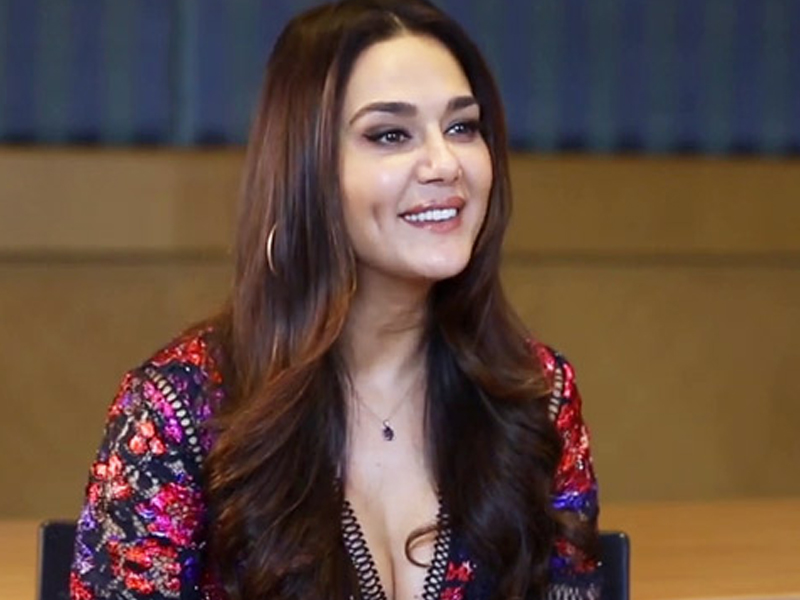 #MeToo मूवमेंट पर दिए अपने बयान के चलते सोशल मीडिया पर लोगों के गुस्से का शिकार हो रहीं प्रीति जिंटा ने अब इस मामले पर अपनी सफाई दी है. प्रीति ने ट्वीट कर कहा कि वह इससे काफी हैरान और दुखी हैं. क्योंकि उनका बयान का गलत मतलब निकाला गया है.
https://twitter.com/odshek/status/1064402098153013249
हाल ही में एक इंटरव्यू में प्रीति से पूछा गया था कि क्या उन्होंने कभी किसी तरह के शोषण का सामना किया है? तो उन्होंने कहा, नहीं, मैंने कभी ऐसा कुछ एक्सपीरियंस नहीं किया. काश कि ऐसा हुआ होता तो मेरे पास आपको देने के लिए एक जवाब होता. यह एक अच्छा सवाल है क्योंकि लोग आपको उसी तरह ट्रीट करते हैं जैसा कि आप चाहते हैं.
Really sad 2see how the interview Is edited to trivialis& be insensitive. Not everything is traction & as someone being interviewed I expected decency & maturity froma journalist @iFaridoon. I did 25 interviews that day & only yours turned out edited like this #dissappointed

— Preity G Zinta (@realpreityzinta) November 19, 2018
अपने बयान को इस तरह तोड़-मरोड़ कर पेश करने पर प्रीति ने कहा इस इंटरव्यू को टीआरपी के लिए बदल कर पेश किया गया है. इसके साथ ही उन्होंने ऐसा करने वाले पत्रकार पर भी नाराजगी जाहिर की. प्रीति ने लिखा, ये देखकर दुख होता है किस अंसवेदनशीलता के साथ एक इंटरव्यू को एडिट किया जाता है.
Preity conveniently blames Faridoon for everything when the whole interview is available and she is seen making sick statements like "i wish i had" and victim-blaming https://t.co/YKP0HdZz4vhttps://t.co/mKFft12nNP

— Od (@odshek) November 19, 2018
हर चीज ट्रैक्शन के लिए नहीं होती. इंटरव्यू देते वक्त मैं जर्नलिस्ट से थोड़ी मैच्योरिटी और डीसेंसी की उम्मीद करती हूं. उस दिन मैंने 25 इंटरव्यू दिए थे. केवल आपका ही एडिट होकर इस तरह सामने आया.