News & Gossip
This Is How Prabhas Reacted When Rajamouli Calls Him For Baahubali 3. Check The Video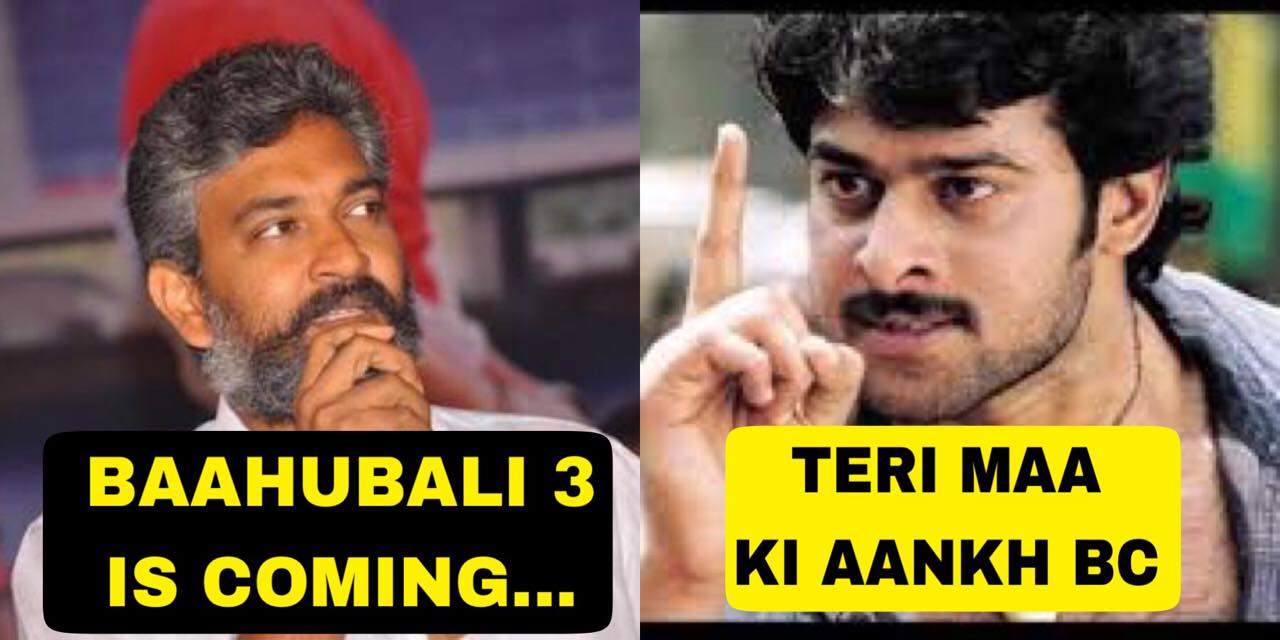 Baahubali has set the benchmark in the history of Indian cinema and audiences are still in awe. They are still not over it and want to see more movies like Baahubali. In fact, people want that SS Rajamouli comes up with its third instalment.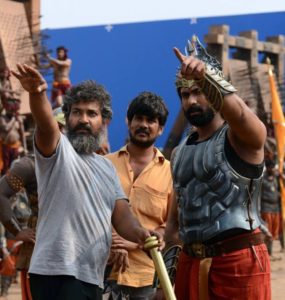 Earlier there were reports of Rajamouli making the third part of Baahubali. And the news has been confirmed by the director himself. He took it to Twitter and confirmed the news saying, "Looks Like I created more confusion instead of giving clarity..apologies.. Baahubali-3 is on cards… But the story that's written for the Two parts will not be dragged for the sake of it. This story will conclude with the second part itself. Baahubali-3 will be done in a way that audience has never experienced films before. Hope that clarifies."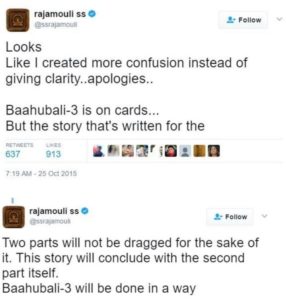 But it is not yet confirmed when it will go on floors because both the instalments of Baahubali took 4-5 years and to make the third part it will need lots of efforts once again.
Recently, SS Rajamouli and Rana Daggubati aka Bhalladeva appeared on a TV show called "No.1 Yaari" and from the show itself Rajamouli called Prabhas asking him to get ready for Baahubali 3. Hearing this Prabhas reaction was hilarious. He replied in his own language "Amma nee yamma'' which means 'Oh My God'.
Check the video below.
https://www.facebook.com/TPH.Trolls/videos/1708374705846869/
We all are aware of the fact that Prabhas as well as the entire cast has gone through a lot of hard work and efforts and now hearing the news of Rajamouli making Baahubali 3 left Prabhas in shock. On the work front, Prabhas is busy shooting for Saaho and for this movie the actor has changed his look.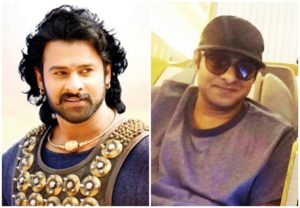 Well, we wish that Baahubali 3 happens soon. For more updates and gossips keep reading our space.