News & Gossip
Popular Sitcom The Big Bang Theory Final Episode Leaves Fans Teary-Eyed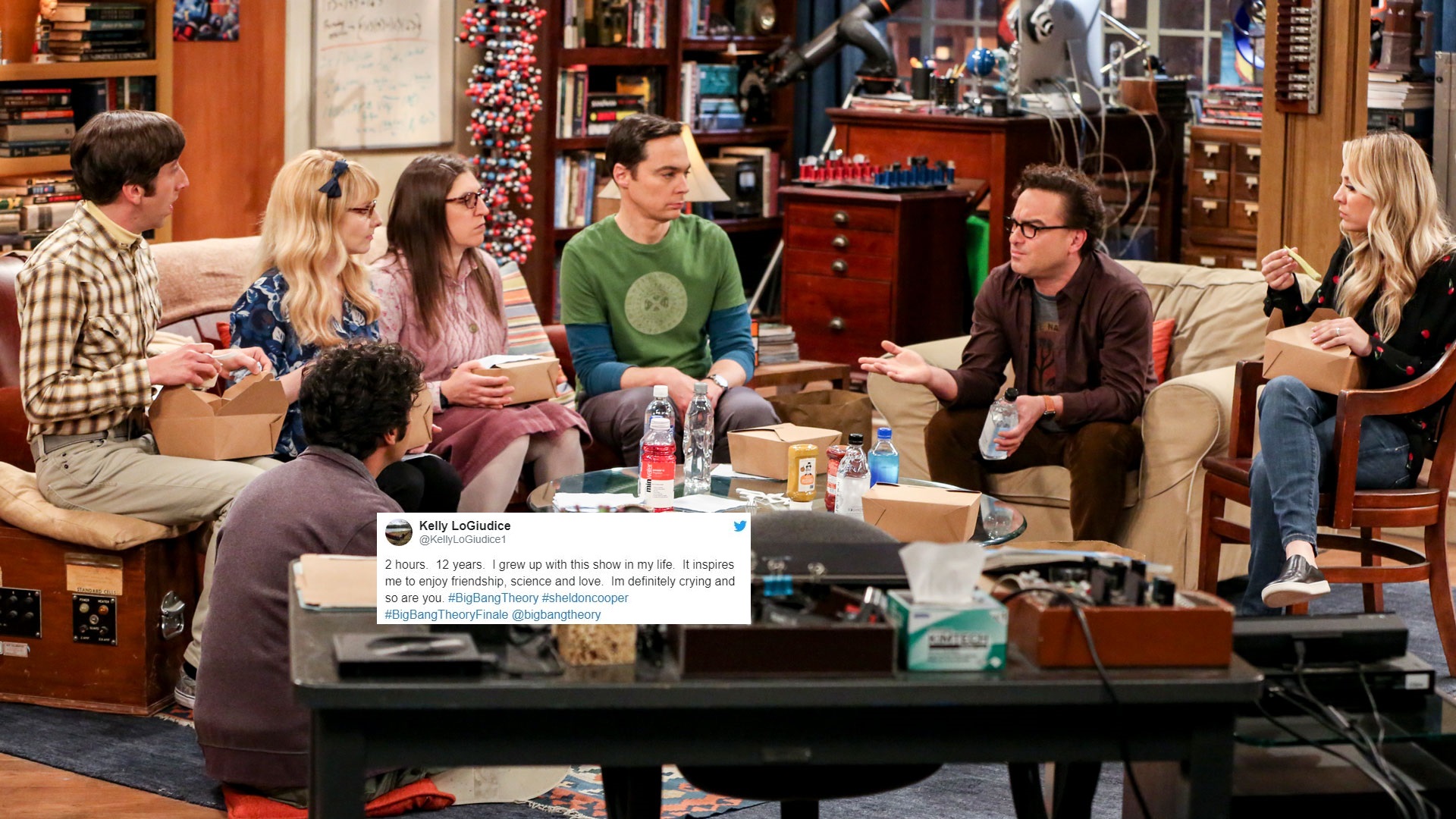 The Big Bang Theory is the most popular and longest running sitcom show in America. The show concluded its long run with the final episode airing this week. The two-part conclusion came to an end with this latest episode, which has everything a fan would have wanted to say a final goodbye to all the characters.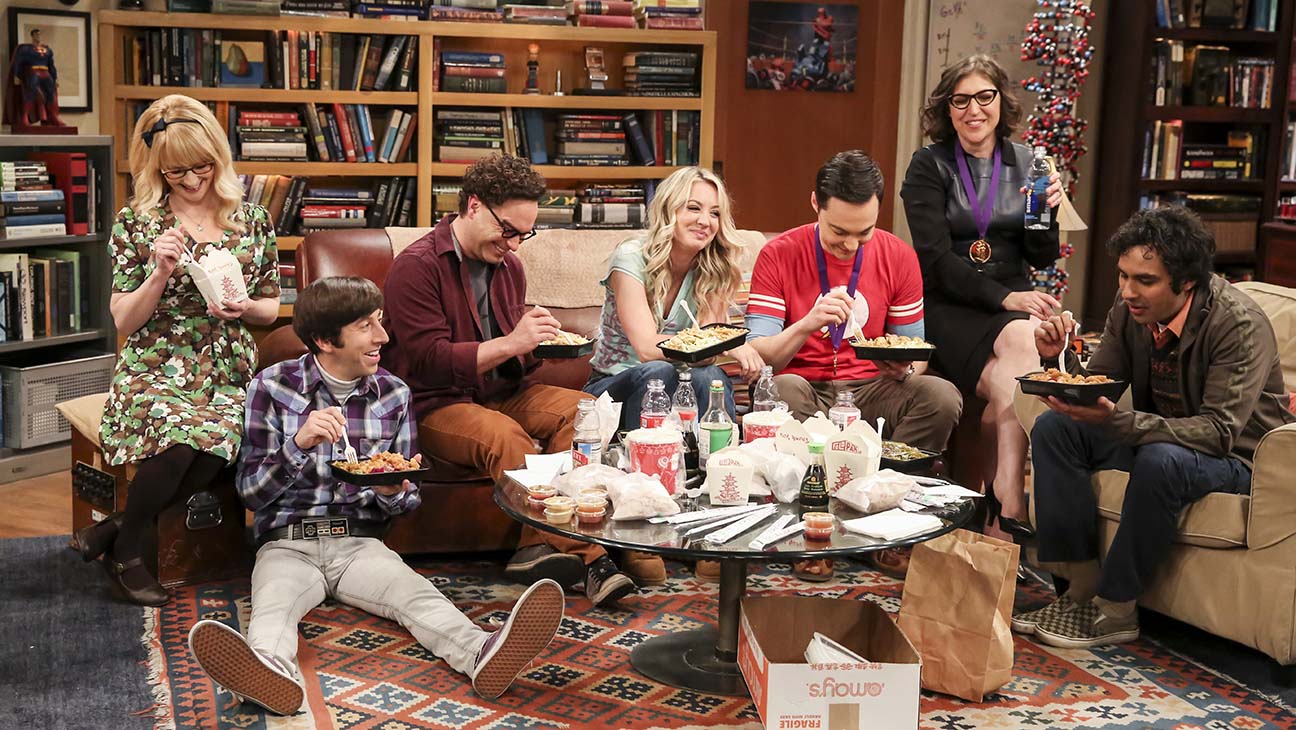 The last episode of highly acclaimed American sitcom surprised fans with a two-month jump and a special behind the scenes show. As soon as the last episode of The Big Bang Theory aired, fans flooded the social media with their overwhelming reactions. From actors to fans, everyone took to social media to share heartfelt messages.
Jim Parsons who plays weirdo Sheldon Cooper took to Instagram to share a picture of the entire cast in a huddle with a caption, "It was really hard to pick the right pic for this post, so here is a shot of us in a hug after we filmed the last group scene we would ever film for the series… and TONIGHT is THE NIGHT… it's the series finale at 8pm EST and then there's the Young Sheldon (season!) finale, and then a special behind the scenes show hosted by @kaleycuoco and @sanctionedjohnnygalecki and then the entire cast is on @colbertlateshow I hope you get a chance to tune in and i hope you enjoy all of it. If you enjoy it even half as much as we've enjoyed (LOVED) creating this show for the past 12 years, then that'll be a WHOLE WHOLE lot of enjoyment. All of us will miss seeing you in this format, but we will be around in all sorts of ways, I assure you… love love love ❤️❤️❤️"
https://www.instagram.com/p/Bxhg_Adlneh/?utm_source=ig_embed
Fans of the show are very satisfied with the conclusion. They will defiantly miss their favorite characters but are not disappointed at all. Look at some of the Reactions:
One hell of an ending. #BigBangTheoryFinale pic.twitter.com/jyF5NtCJfl

— Bharath P S (@iambharathps) May 17, 2019
OMG what a perfect ending for #BigBangTheory #BigBangTheoryFinale & #YoungSheldon! pic.twitter.com/q4iHZP33Ey

— mgreek🌟🌟gypsy (@mgreek_gypsy) May 17, 2019
Aww. Bawling here. Thank you #BigBangTheory for the sweetest, best series finale. An absolutely perfect ending.

If you need me, I'll be in the corner singing soft kitty. #BigBangTheoryFinale pic.twitter.com/qNg2NaahEp

— SeahawksFan (@MeetingPlanner5) May 17, 2019
2 hours. 12 years. I grew up with this show in my life. It inspires me to enjoy friendship, science and love. Im definitely crying and so are you. #BigBangTheory #sheldoncooper #BigBangTheoryFinale @bigbangtheory pic.twitter.com/8IMnIQIhKZ

— kellyyyy (@KellyLoGiudice1) May 17, 2019
I never had such strong feelings about an elevator before #BigBangTheoryFinale

— Sarah Boyko (@sarahewells16) May 17, 2019
Amy is wearing the tiara to the ceremony. Nothing has made me happier. 👸🏻 #BigBangTheory #BigBangTheoryFinale

— Christy (@LifeWithChristy) May 17, 2019
https://twitter.com/Tcall/status/1129235648320233472
One of the best series finales ever! #BigBangTheoryFinale pic.twitter.com/cdEVi8zzby

— Jordan Meals (@jordanmeyers09) May 17, 2019
One of the moments everyone has been waiting for… The darn elevator lol #BigBangTheoryFinale pic.twitter.com/UesbwVOuyE

— larissa | IRL (@Larissah1991) May 17, 2019
I predicted the elevator getting fixed, and one might foresee Penny getting pregnant, but I never expected to see Halley and Michael. 😂☺#BigBangTheory #BigBangTheoryFinale

— Jesse Austin Wright (@jessewrights87) May 17, 2019
The elevator!!!!!! I screamed!!!!! The writers are genius I always said when it ended the elevator had to work #TheBigBangTheory #BigBangTheoryFinale pic.twitter.com/YaxPqzCKdC

— Mrs.Priss 🧘🏽‍♀️🖤Show Them Who We Are. 👑 (@MzNatalie24) May 17, 2019
What do you have to say?