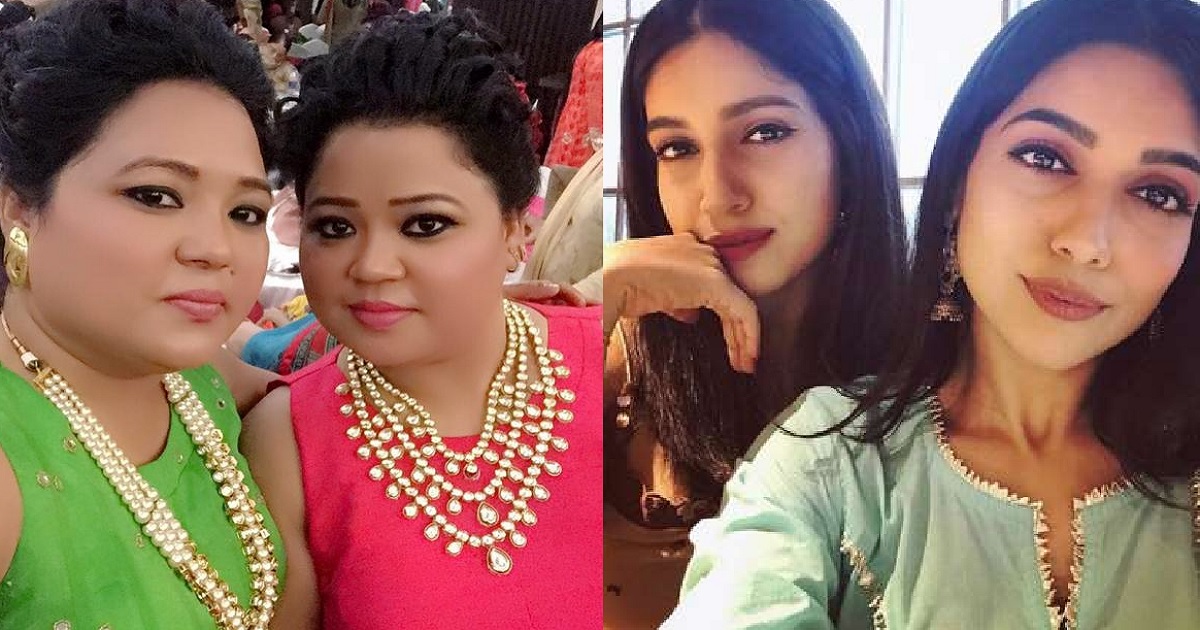 We have seen siblings who look opposite to each other, one looks like mother another like father. But here we have almost twins actors of these Bollywood and TV celebrities share similar looks with their sibling.
Taapsee Pannu and Shagun Pannu
They don't look similar to each other nit their smile is the same. Shagun tries to stay away from these stunning pictures on Instagram and is enough to prove that she is no less than a diva. Shagun runs an event management company together and is known to share a deep bond. Tapsee has curly hair whereas Shagun has straight long hair.
Raju Kher And Anupam Kher
Anupam and Raju Kher are the set of extremely talented brothers. Both have been a part of the Bollywood industry for a long time. Anupam  Kher made his mark as a negative and positive role in Bollywood films. But Raju Kher couldn't manage to impress many.
Bharti and Pinky Singh
Famous comedian, Bharti, and her sister were seen together in Bhart's wedding, Pinky not only share a deep bond but similar features as well. These sisters have the same height, features, and smile. They look exactly twins.
Anil Kapoor And Sanjay Kapoor
Sanjay Kapoor made his debut with Prem which blasted the box office but unfortunately, he couldn't make his mark like his elder brother Anil Kapoor. He is the founder and director of Sanjay Kapoor Entertainment Private Limited company with his wife Maheep Sandhu. Both have the same face cut and an identical smile.
Shakti Mohan and Mukti Mohan
The extremely talented dancers and siblings in the TV industry. Both loves dancing, both did many reality shows of dancing. They have youtube page Nratya Shakti, you will get a hint of what we are saying.
Farah Khan And Sajid Khan
The ironic sibling duo of Bollywood,  Sajid Khan, and Farah Khan. They are well-known for entertaining the audience and are extremely successful directors and producers of Bollywood.
Mouni and Mukhar Roy
One of the top Television actress Mouni Roy has stepped into Bollywood and bagged popular films.  Mukhar Roy Mouni's younger brother Mukhar is not in a spotlight yet but looks very similar to a true doppelganger.
Rahul Roy And Rohit Roy
"Aashiqui" fame actor Rahul Roy has a brother who exactly looks like him, Rohit Roy. It looked like there is Mirror in the middle. Rohit has never worked in Bollywood nor came into media lights, that's why he's a lesser-known sibling.
Jannat and Ayaan Zubair
We have seen Jannat as a child artist and now as a leading actress. She is popular on TikTok and did few Albums too. The brother-sister duo loves posing together for the shutterbugs and makes TikTok video together.
Bhumi Pednekar and Samiksha Pednekar
Bhumi Pednekar's gorgeous sister Samiksha Pednekar is a mirror image of her. Samiksha is a lawyer by profession.