News & Gossip
PM Narendra Modi Brutally Trolled For Claiming He Used Digital Camera in 1988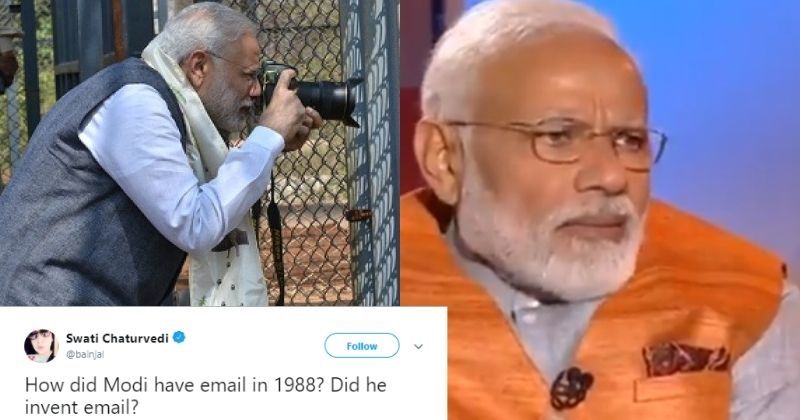 The ongoing Lok Sabha election, all political leaders are high on promotional campaign attending many rallies and also doing some TV interview. Amidst all this, Prime Minister Narendra Modi is also giving quite a few interviews with some news channels. However, some of the wild claims made by Modi have left Netizens befuddled.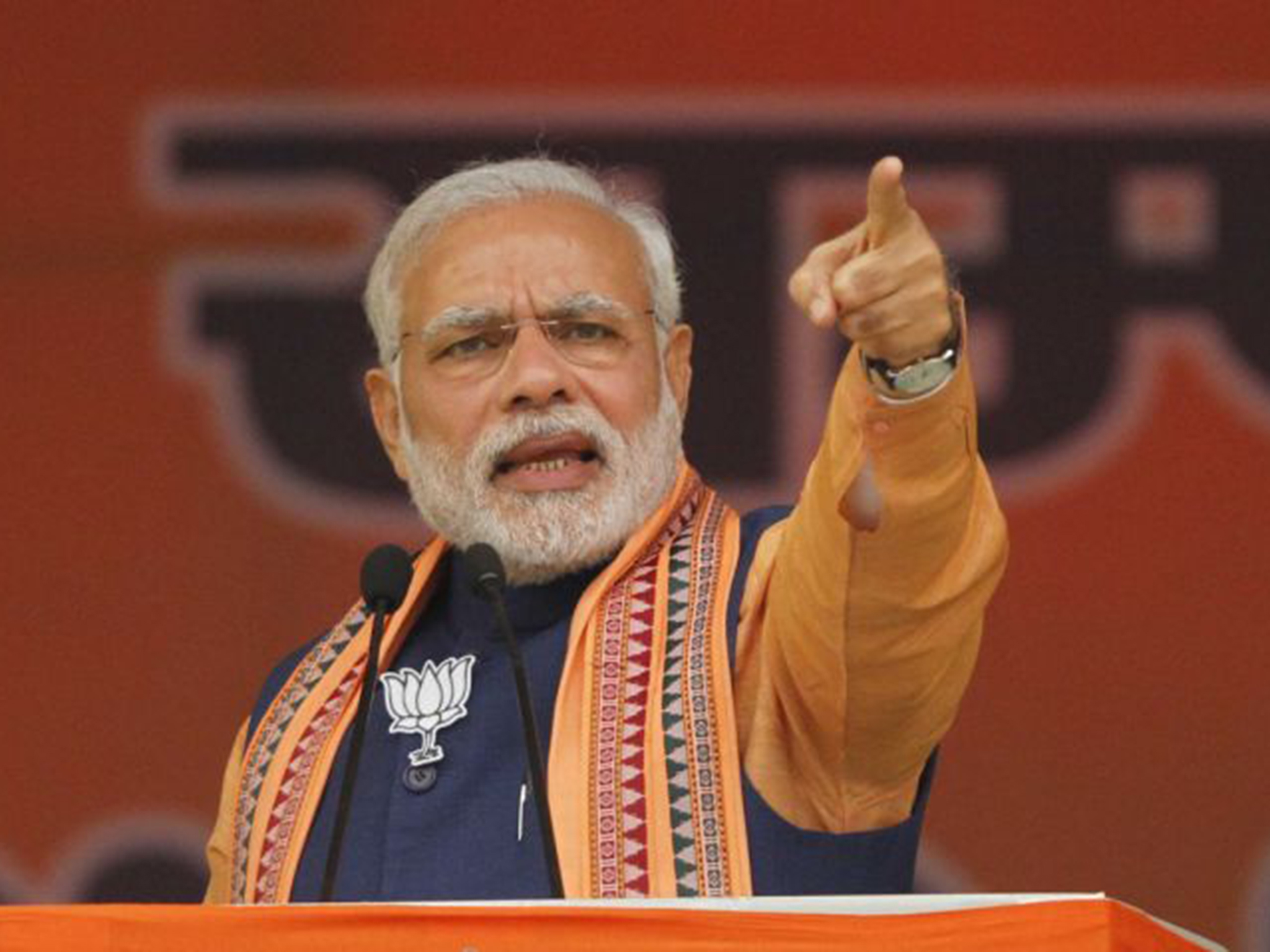 Just recently, he was slammed for his cloud theory on Balakot airstrikes. Now, he did it again. This time, some of his claims made during an interview with a news channel have left Netizens confused. People on the internet are also claiming that the interview was scripted.
During his interview with News Nation, Prime Minister Modi claimed that he was one of the firsts in India to have used a digital camera in 1988. He used the digital camera to click a picture of BJP veteran LK Advani.
https://twitter.com/i_theindian/status/1127650139345018880
If that was not enough, he also claimed that he was one of the first people to use email back in 1988 itself.
These two tall claims by PM Modi became the hottest and most favorite subjects for Netizens, who brutally slammed PM Modi. Twitter is flooded with several reactions and all of these shows how confused Netizens are. Some politicians of opposition parties also slammed Modi for his claims. Look at some of the reactions down below:
https://twitter.com/rupasubramanya/status/1127639123714564096
https://twitter.com/divyaspandana/status/1127657132696846336
Narendra Modi emailing his first packet in 1988 via ARPANET on a cloudless day. pic.twitter.com/gUhEWHKsOn

— Amitabh Dubey (@dubeyamitabh) May 13, 2019
https://twitter.com/PresidentVerde/status/1127761444953411584
@PMOIndia ke paas batwa nahi tha (kyunki paise nahi the!) lekin 1988 mein digital camera aur email tha?

All of this would be really funny if it weren't so embarrassing. A PM who'll literally say ANYTHING that comes to his mind can't possibly be trusted with our national security https://t.co/pmoGNQQtHi

— Asaduddin Owaisi (@asadowaisi) May 12, 2019
#FekuKaka ki Amar Kahaniyan#फेंकूकाका की अमर कहानियाँ

A riveting (56?) story collection, coming soon!
Contributions welcome. pic.twitter.com/zJ6NZpUJt9

— Rakesh Sharma (@rakeshfilm) April 28, 2019
Modi Ji has now claimed to use digital camera & email services even before its advent in India.After failing to deliver good governance,Modi ji has also failed with his research & is trying hard to bluff the people.

Modi ji is justifying the famous quote "Old Habits,Die Hard". pic.twitter.com/4PUiDUwcFW

— Rajeev Satav (@SATAVRAJEEV) May 13, 2019
*PM modi in several timelines giving people the right advice* pic.twitter.com/vpCCse62s8

— Kunal Kamra (@kunalkamra88) May 12, 2019
What do you think?