Breaking News
News
PM Modi Offered Handshake To Parineeti But She Refused & Joined Hands. People Are Trolling Modi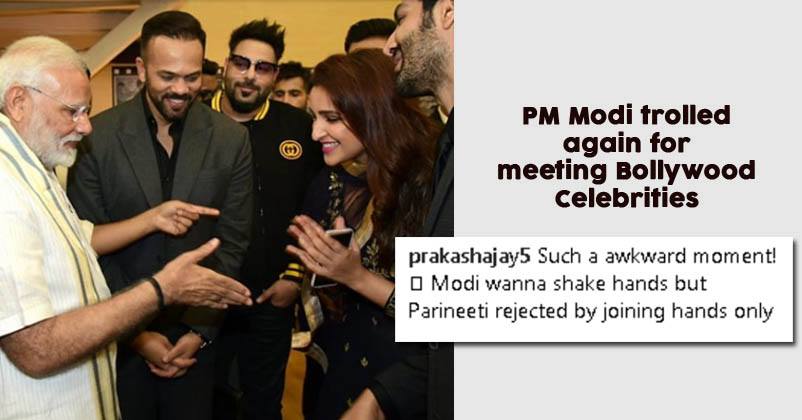 A recent picture of Parineeti Chopra and PM Narendra Modi is going viral where we can see Modi extending his hand towards Parineeti for a handshake whereas the Namaste England actress is seen greeting the PM by joining hands (Namaste).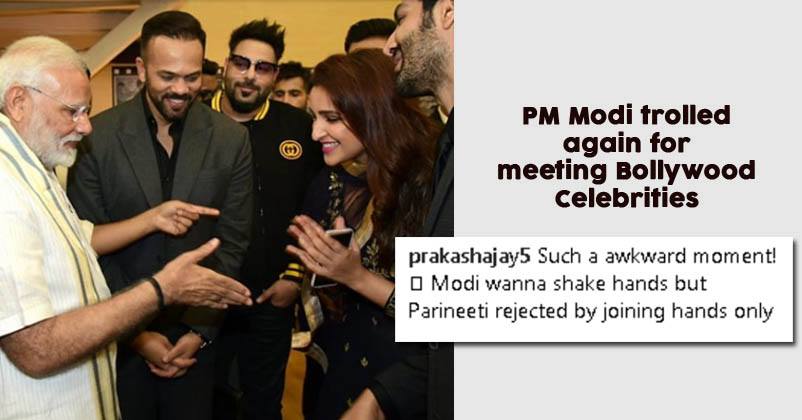 Indian Prime Minister Narendra Modi is very active on social media where he has a huge following. However, recently there is a sudden surge in his participation in the events which are attended by Bollywood celebrities. This may be an intentional move on his part and there are quite good chances that it may be a co-incidence as well.
Last time, he was seen with B-Town stars in the first week of December and his selfie with a bunch of celebs got viral. Lately on January 19, he again got to meet many celebrities from Bollywood as he was attending the inauguration of the National Museum of Indian Cinema in Mumbai. Here he was seen with actors Kartik Aryan, Parineeti Chopra, director Rohit Shetty, rapper Badshah, etc.
In one of the photos, PM Modi is seen offering handshake to actress Parineeti while she was graciously greeting him with folded hands.
Parineeti shared the pic on Instagram with caption, "An honour yesterday @narendramodi"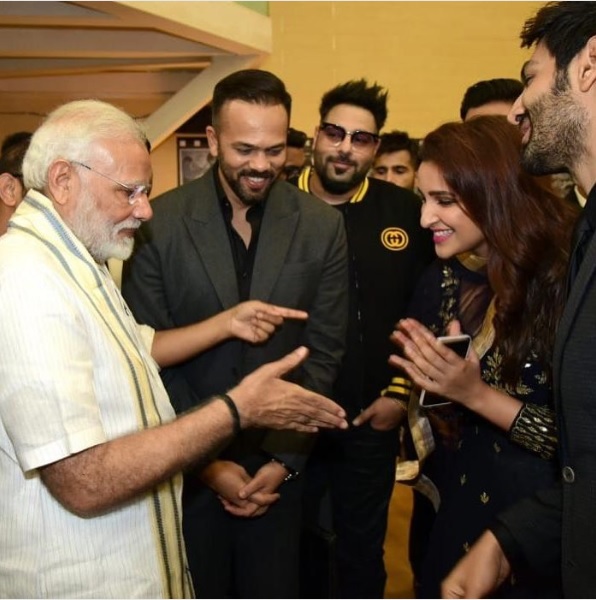 This time after seeing Modi with Bollywood celebs, people got a little angry as they are claiming that he is doing it for election purposes as he knows that his photos will go viral if he is seen with Bollywood celebs. Moreover, netizens trolled the Prime Minister as he offered a handshake but Parineeti joined hands in response.
Here are some reactions: