Specials
Plastic Surgery Gone Wrong For These 15 Actresses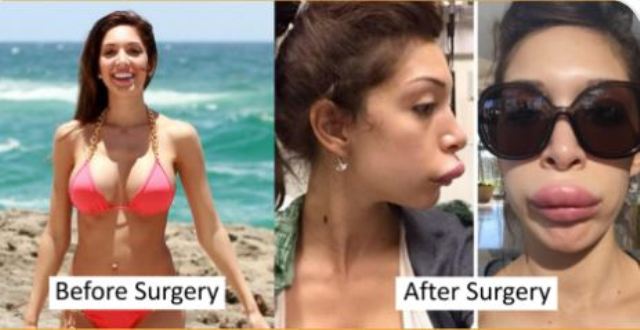 People are often judged based on how they look. Appearance is very important, especially if they are in the entertainment industry. This is why they do lots of hard works in order to look good and stay in the best shape possible. However, sometimes they do tend to go under the knife to enhance their appearance. Many actresses have undergone plastic surgery to fake their beauty. However, sometimes plastic surgery can backfire too, today we are counting down 15 actresses who looked even ugly after they underwent plastic surgery.
1. Kim Kardashian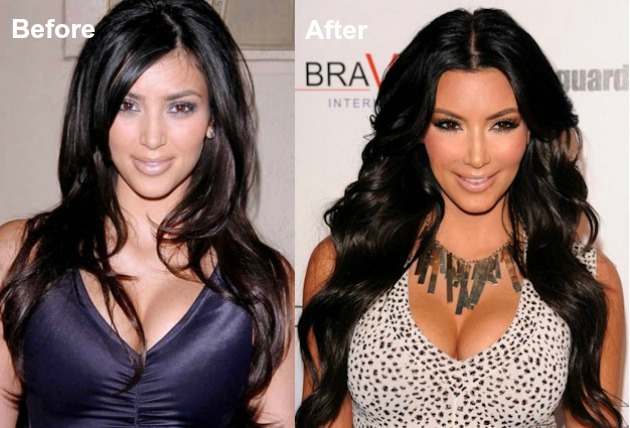 Kim Kardashian is inarguably the most popular internet celebrity in the world. She is known for her beauty and gorgeous body. However, after undergoing Botox implants, she doesn't look as beautiful as she sued too. As they say, too much is already bad.
2. Courtney Cox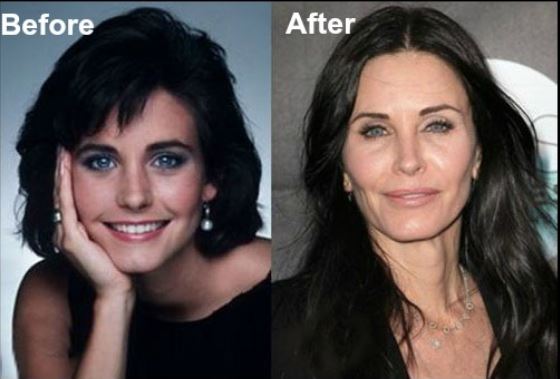 She rose to fame for her character Monica on Friends. However, her plastic surgery didn't go as she would have wanted. After lots of denial, the actress admitted that she used Botox and facial fillers to look younger.
3. Jocelyn Wildenstein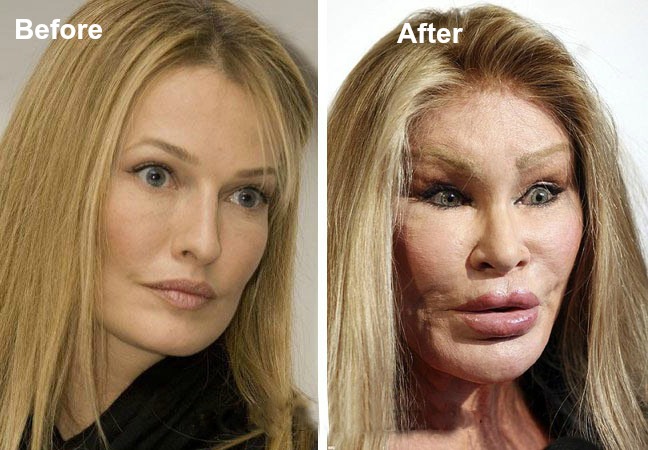 Jocelyn Wildenstein is the synonyms of plastic surgery gone wrong. She thought that going under the knife would get her husband back, but she looked horrible after the plastic surgery. Don't believe us, check out the picture.
4. Heidi Montag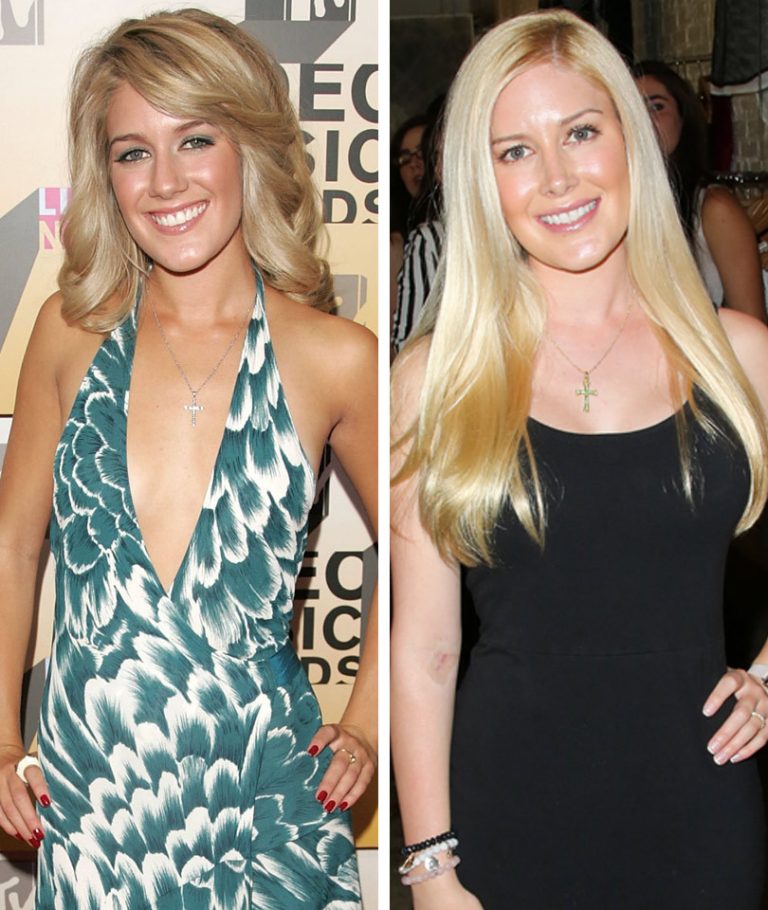 Heidi made a record when she underwent 10 plastic surgeries in one day. Earlier she looked beautiful, however after the surgery she looked like a doll. It would not be wrong to say that only thing she got from the cosmetic surgery is huge attention.
5. Rakhi Sawant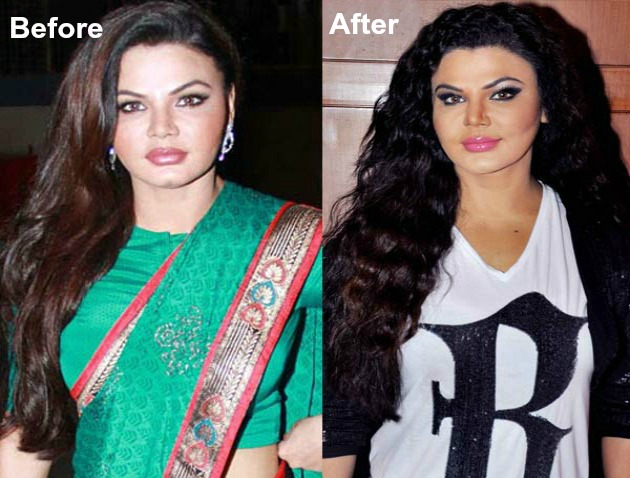 Rakhi Sawant is literally the most controversial actress in India. She made more news for her antics than her professional works. She is known for experimenting with her looks. From liposuction to breast implants to reshaping her jawline, the actress has done it all. Sadly, those surgeries went wrong and she looked like this now.
6. Donatella Versace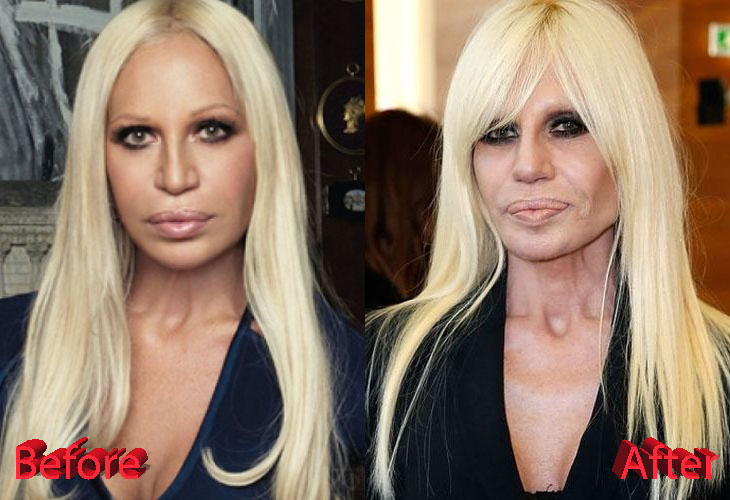 Donatella Versace is popular Italian fashion designer and the vice president of Versace Group. She underwent lots of cosmetic surgeries like Botox, fillers, implants, silicon and many more to look better. However, all these plastic surgery made her look awful.
7. Lil Kim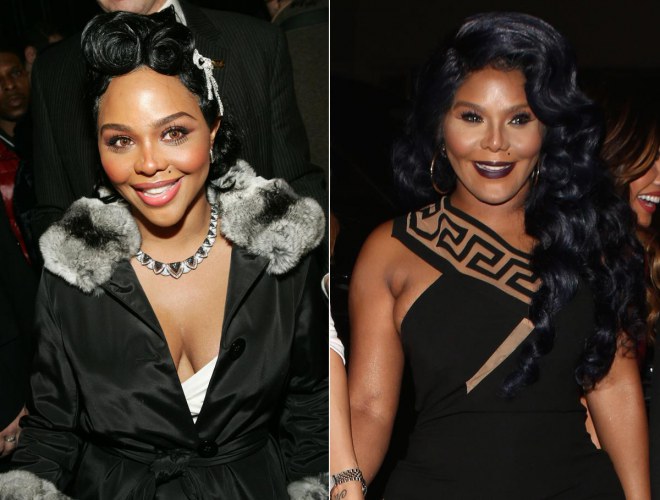 Lil Kim has undergone cosmetic surgery to tighten the lower eyelid. Sadly, she ended up looking like a woman with some weird facial looks. Before the surgery, she used to look good in her weird outfits, but now she looks like Renee Zellweger.
8. Lindsay Lohan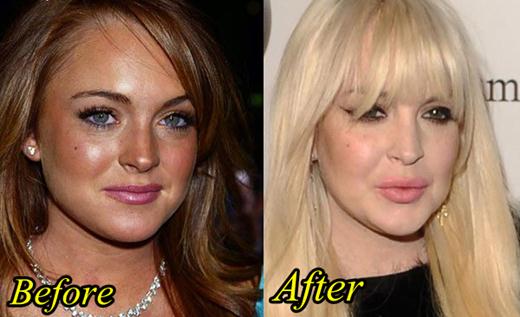 Lindsay Lohan irked lots of fans, when she underwent cosmetic surgery. After all, the plastic surgery didn't do any good to her. The actress wanted to look fresh and young, but ended up looking older than before.
9. Pamela Anderson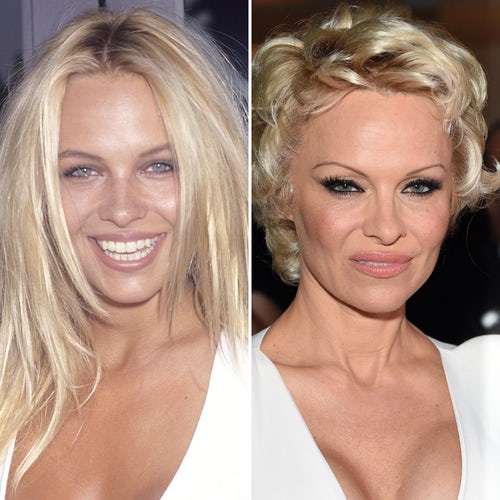 She is one person, who doesn't shy away from talking about her plastic surgeries. She had said, "I'm not against plastic surgery, what I've had done will stay with me and that's fine, but I don't want anything else. I'll do facials but I don't want to go down the scary route and have knives plunged into me."
10. Lauren Goodger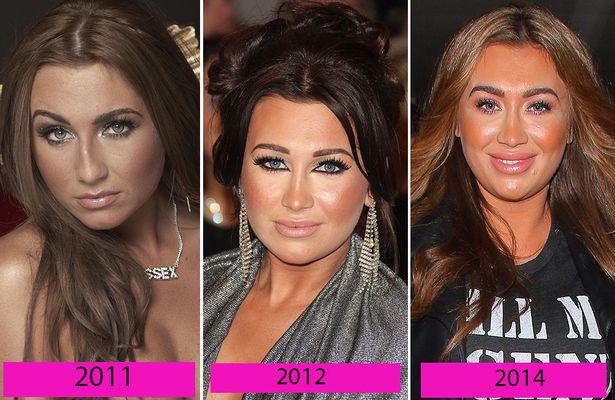 She spent £6000 on her breast implants, she wanted to increase her breast from 34E to 34D cup. This is how she looks after the plastic surgery.
11. Farrah Abraham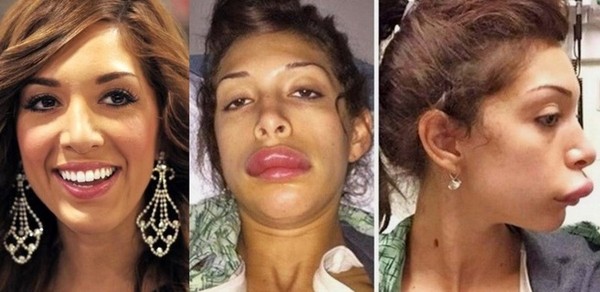 The actress looked pretty good earlier, however she looks ugly after her plastic surgery. The actress had lip job, breasts jobs, chin implants along with a nose job. She had an allergic reaction to the anesthetic.
12. Renee Zellweger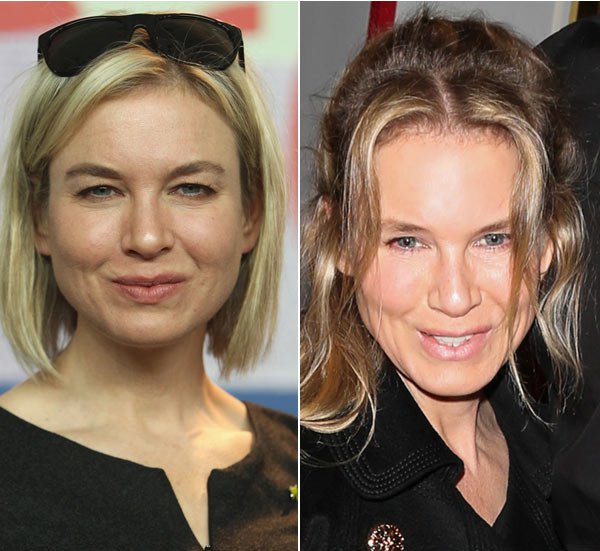 The actress underwent plastic surgery to enhance her looks. She had Botox and extra skin removed from the upper eyelids.
13. Janice Dickinson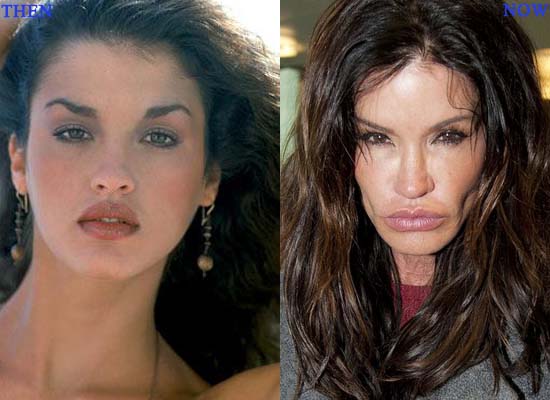 The supermodel claimed that she is addicted to plastic surgery and has got brow lift, facelift, collagen injections, tummy tuck and Botox among others. This is how she looks now, see yourself!
14. Amanda Lepore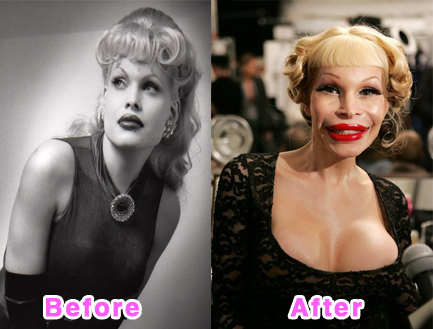 She has sex change at 19 and had many more cosmetic surgeries ever since. She has been named the most expensive body on the earth. She underwent three breast augmentations, Botox, buttock implants, a nose job, lip injection, hairline lowered, fillers, and a forehead lift. She also had her bottom ribs broken to get a smaller waist.
15. Dolly Parton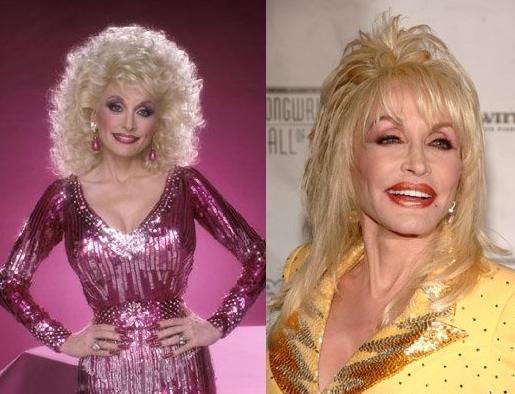 She is known for her love for plastic surgeries. She had breast augmentations, rhinoplasty, fat grafting, a brow lift, blepharoplasty and several others. She is pretty vocal about her plastic surgeries as well.