News & Gossip
Planning To Watch 2.0, You Can't Miss What Twitter Has To Say About The Movie
2.0 fevers have taken over the entire nation, all thanks to amazing VFX and spectacular cast featuring Akshay Kumar and Rajinikanth. The movie has been able to grab the attention of the moviegoers ever since the teaser was released. The movie has been able to justify the expectation of the audience, as the visual effects in the movie are simply mind-blowing.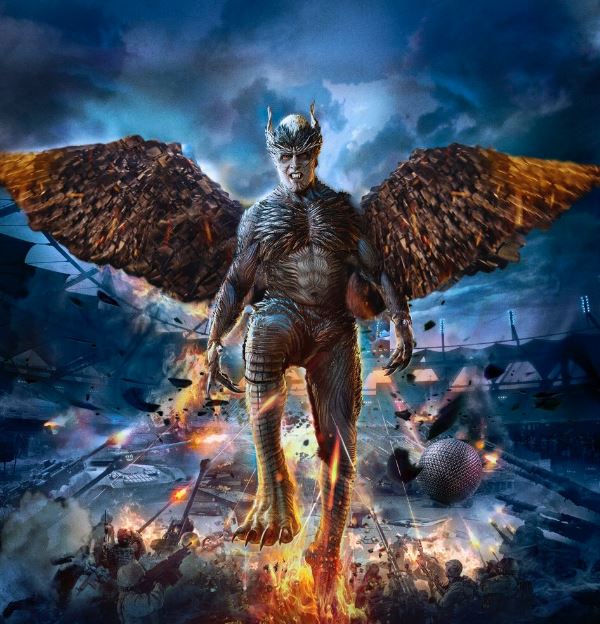 We are not denying the fact that the story and character development could have been better, but we can't ignore the astonishing VFX and 3D effects. The first collaboration between the two superstars Rajinikanth and Akshay Kumar are a delight to watch. This movie is the closest thing Indian cinema has ever come to Hollywood. The movie is receiving lots of appreciation for its visual effects from all corners of the world.
2.0 has been able to impress social media too. Twitterati is raving about Rajinikanth and Akshay Kumar starrer. We are pretty sure that if you read top 10 Tweets about the movie, you are going to watch the movie ASAP. Don't worry, we are not going to spoil anything for you!
This Is What Twitter Has To Say About 2.0:
1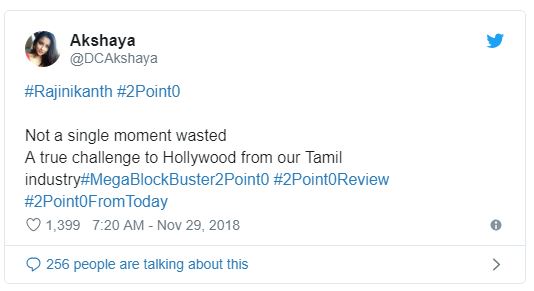 2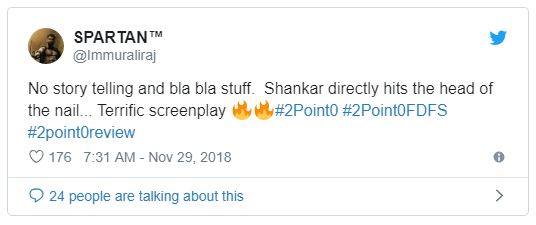 3

4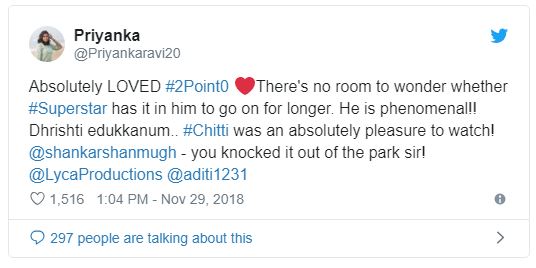 5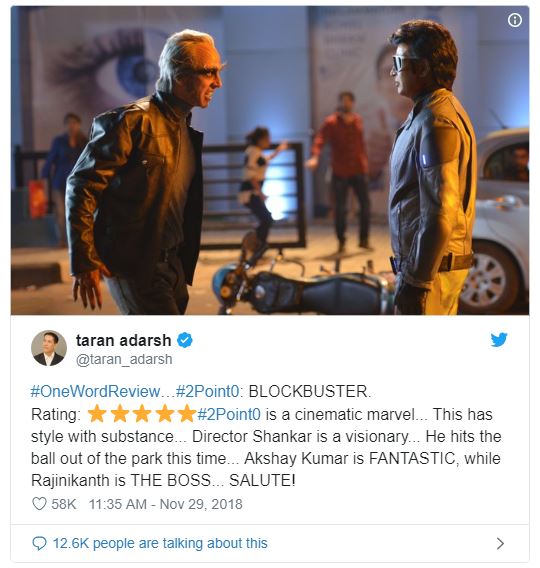 6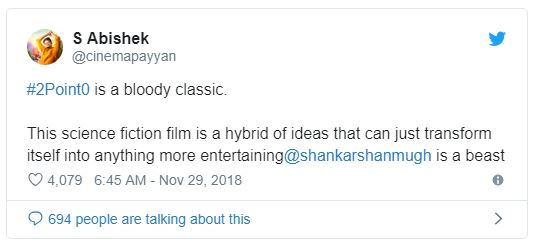 7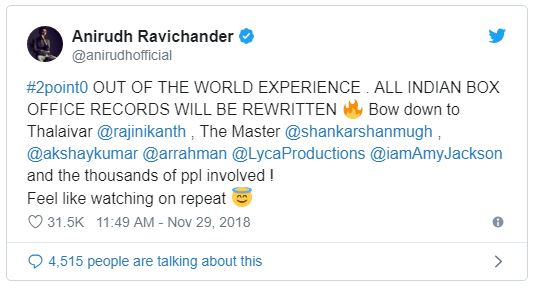 8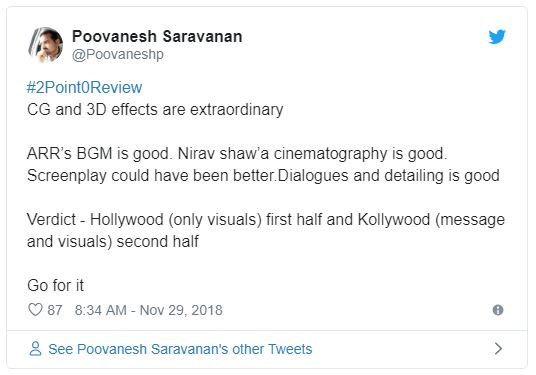 9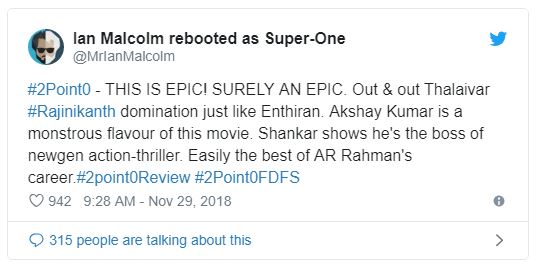 10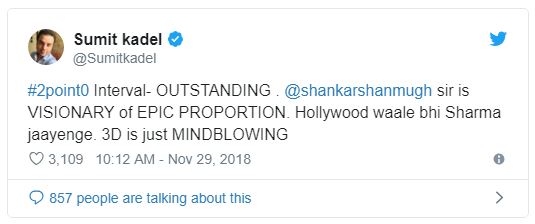 What do you think about 2.0 now? Are you going to buy the ticket? Tell us your thoughts in the comment section down below. Stay tuned for more updates about the movie.