News & Gossip
This Photo Of A Couple Is Going Viral For All The Wrong Reasons.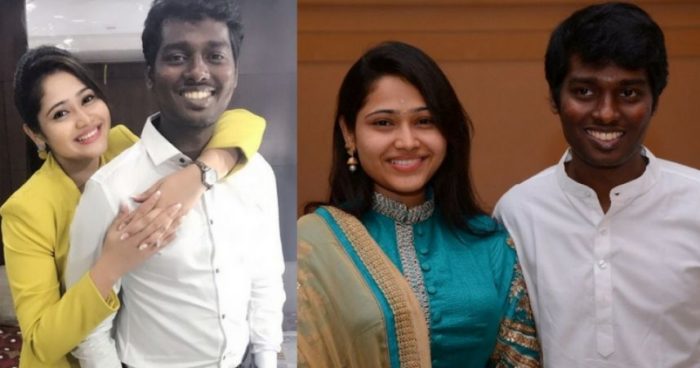 Tamil Film Industry is pretty popular in India, especially for over the top action scenes. Despite this, the industry is also famous for their love stories both on and off screen. Popularly called as Tollywood, Tamil cinema has witnessed the love story between Kamal Hasaan and Gauthami, Dhanush and Aishwarya along with Gemini Ganeshan and Savithri to name a few.
Now, another love story of Atlee and Priya is getting lots of attention. A photograph of the couple is going viral nowadays. People are trolling the couple passing on racist comments. The photo is viral for all the wrong reasons. People trolling the couple don't even know about them.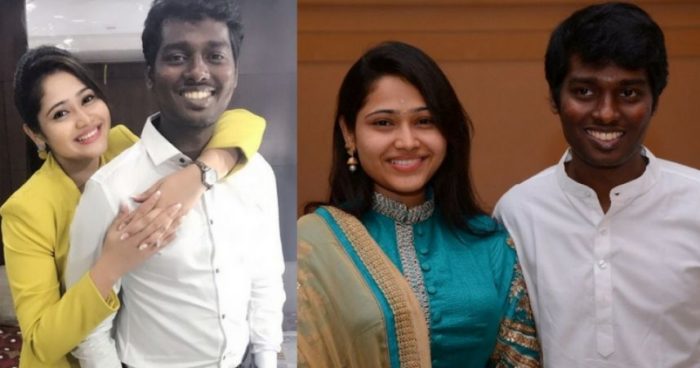 Atlee is a famous script writer and director of Tamil Cinema. He made his writing debut with Raja Rani with a bang. On the other hand, Krishna Priya is an acclaimed and popular actress of the industry. Both of them met each other before becoming famous. Krishna Priya was working in a TV series titled 'Kana Kaanum Kaalangal', which was airing on Vijay TV. The actress has featured in blockbuster films like "Singham" and "Singham 2".
Atlee and Priya have dated each other for more than four years before getting married in 2014. Big celebrities from the Tamil film Industry attended their wedding.
Social media trollers don't care to focus on the love between the pair before starting to troll. Â They are trolling the image based on their skin color. These people don't even realize how offensive they can be. These people should feel ashamed and start acting like a grown up.