Specials
People Who Look Much Older Than Their Real Age Due To These Rare Diseases. Check It Out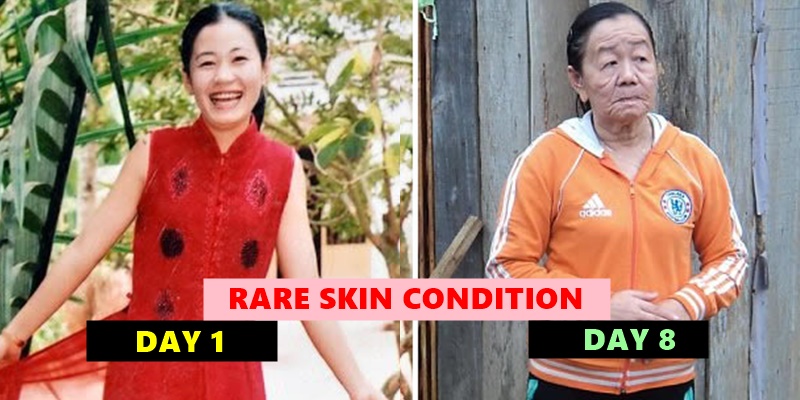 There are some people in the world, who look much older than their real age. These people are suffering from some kind of disease. They have come to terms with their look and disease. Their story is very inspirational. If you have some doubt and wanted to boost your morale, you should look into the story of these people, who looks much older than their real age.
Sara Geurts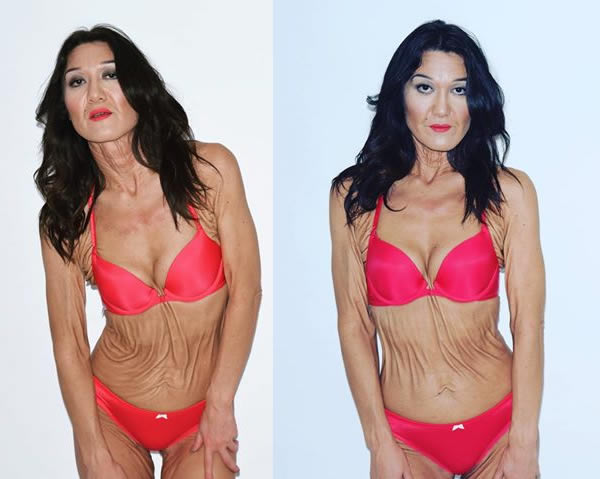 Sara Geurts is a 26-year old model, who was diagnosed with Ehlers-Danlos Syndrome at the age of 10. Ehlers-Danlos Syndrome is a group of disorders, which affect the connectivity tissues that support skin, bones and much more. She has a rare kind of disease named dermatosparaxis that causes her skin to wrinkle early. She comes to the terms with her wrinkles at the age of 20. She hopes to inspire people suffering same kinds of disease.
Nguyen Thi Phuong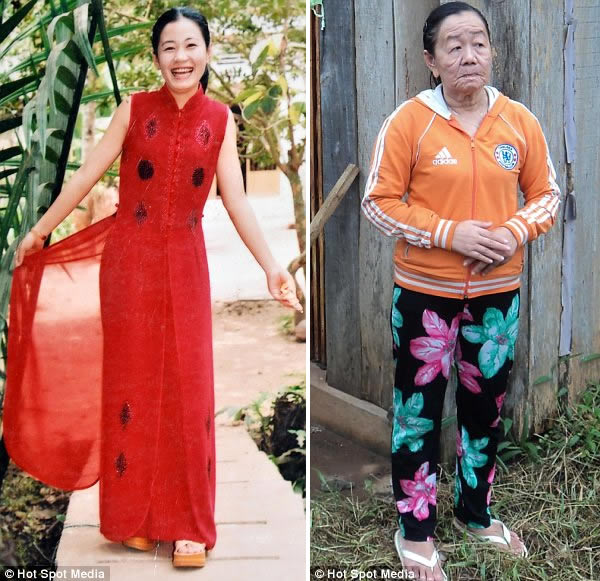 You must think that the above pictures are of two different women. But the reality is totally different, as both the pictures are of the same woman taken just after one week. Nguyen Thi Phuong is a 26-year-old Vietnamese woman, who suffered this skin disease in 2008. She was unable to get the treatment due to financial issue. Her husband said that the story is completely true. His love has not faded despite the horrific incident.
Ontlametse Phalatse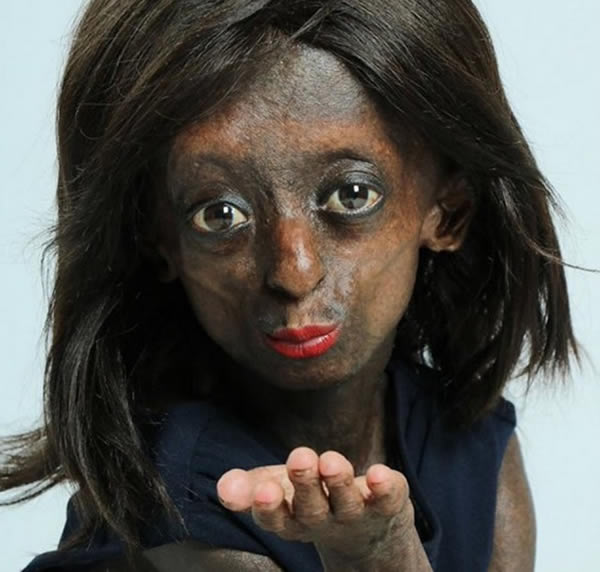 Ontlametse Phalatse was diagnosed with progeria by doctors in 2009. Progeria is a rare genetic disease, which accelerates the aging process of a body. Doctors have told that she would not live more than 13 years. but beating all odds, she celebrated her 18th birthday with Jacob Zuma, the South African President. She died three months after celebrating her 18th birthday in 2017.
Ramesh and Laxman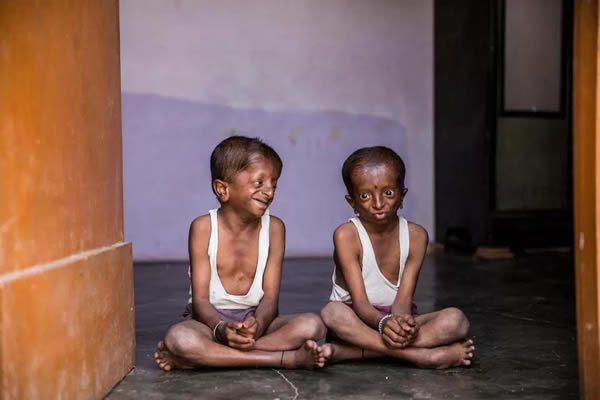 Ramesh and Laxman Jadhav are two brothers suffering from a very rare condition that causes their body to age too fast. Ramesh is 8-year-old, whereas Laxman is 12-years-old. Both the brothers look much older than their real age. They don't go out of their house in order to be safe from bullies. The doctors have been unable to diagnose the kids. Their mother Savita Jadhav is worried that her son would die young. She is still looking for answers from the doctors.
Zara Hartshorn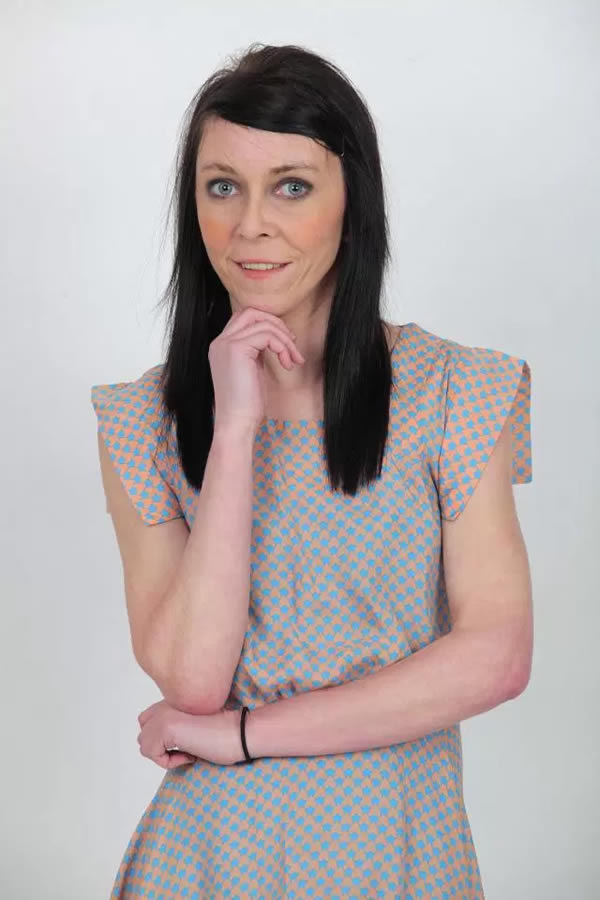 Zara Hartshorn had to get a facelift at the age of 16 because of a rare condition. Her condition makes her look a decade older than she really is. She is often misunderstood of being in her 40s. She inherited her condition from her mother Tracey.
Chinese Toddler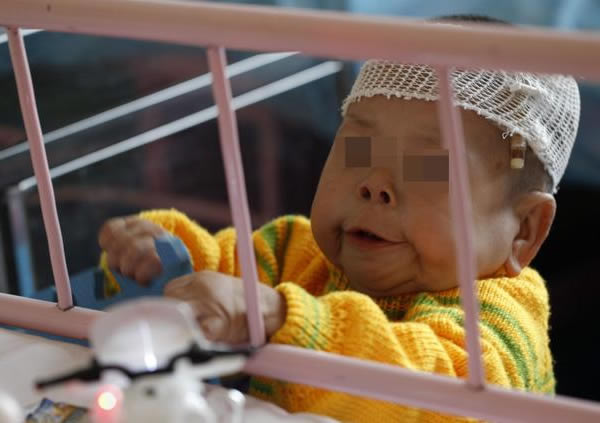 This baby is just one-year-old, but she looks like an 80-year-old. Yuxin suffers from a rare skin disease. Currently, she is the patient of a hospital in central China. One of her doctors believes that she is suffering from Cutis Laxa.
Real life Benjamin Button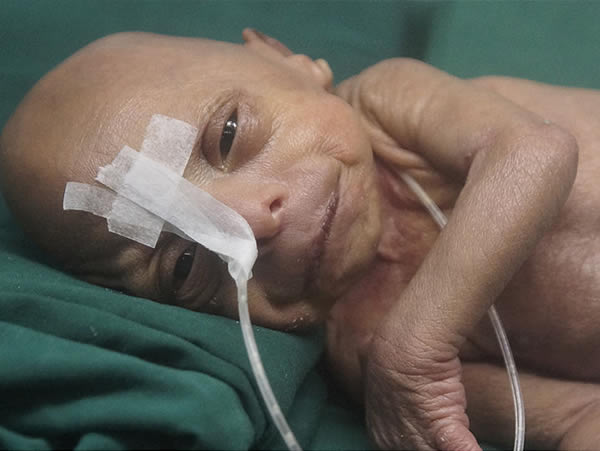 You may be familiar with the name Benjamin Button. The Curious Case of Benjamin Button is a fantasy drama film featuring Brad Pitt. In the movie, Brad Pitt's character Benjamin Button ages in reverse. This newborn baby from Bangladesh seems to have something common with Benjamin Button.
This baby was born with a very rare genetic condition named Progeria in Dhaka. The kid in the above picture is just one day old.