News & Gossip
Pakistani Man M@sturbates At Girls In Public, Men Are Justifying It By Saying "Mera Jism Meri Marzi"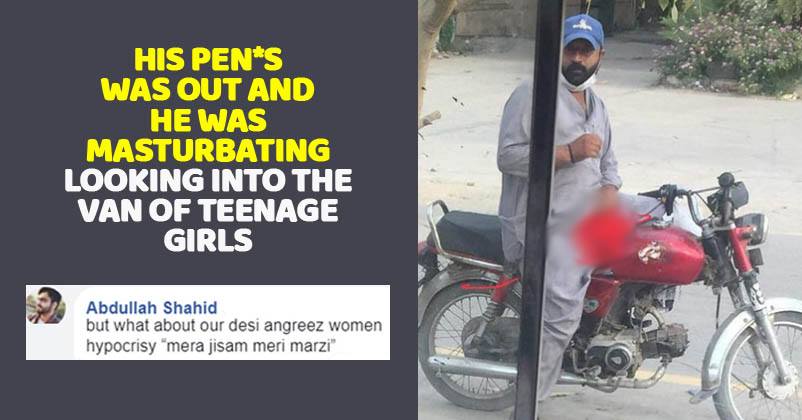 The world is becoming a very scary place with every passing day, especially for girls. The safety of woman is always a concern if we look at the growing crime against females. The crime against the woman has become so frequent that it makes us question which type of world we are living in. Nowadays, women are feeling insecure even in their house.
Every now and then, we come across some report of men m@sturbating at females in public places. From buses to train to the aeroplane, we have seen these kinds of report everywhere. The saddest part about these incidents is that the culprit gets away with doing such things pretty easily. There should be a certain strict punishment for such people so that no one will ever dare to do such things ever again.
Recently, a picture of a Pakistani man from Lahore is going viral on social media and the internet. The man can be seen showing his private part in open while m@sturbating in public place in broad daylight. A post has been shared on Facebook by a page called Pakistan Speaks. The page has shared the whole incident in details along with pictures. The post was written by a friend of the victim, who is in her university van and was able to click his picture on the spot.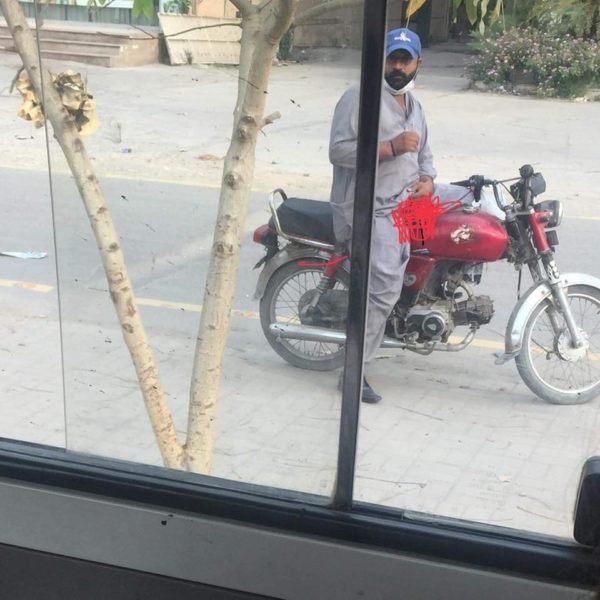 Here is The Facebook post:
"FLASHING, SEXUAL HARASSMENT incident:
Today a friend in lahore was in her university van. The van had stopped to wait for another van opposite Barkat Market. As they were waiting, a man on a bike rode by and flashed the girls in the van. His p*nis was out and he was m@sturbating. He went back and forth for about 4-5 minutes looking into the van of girls who had not just not consented to this but were also in their teens. My friend was able to take a picture of him after which he immediately put on his mask. The van driver was on the other side, waiting for the second van. When my friend finally summoned up the courage to say something, he left.
Sexual harassment through public m@sturbation is a very real issue. I've seen men do it outside my university. Usually rikshaw walas or bikers. I've heard my friends narrate similar incidents. I've seen drivers parked outside malls do it.
When i was younger, i didnt tell anyone because i was scared i would be blamed. Please share this so that hopefully someone can recognize this complete piece of shit and he can at least be humiliated if not have his p*nis cut off.
Men like this need to be publicly castrated.
Via : anonymous (lahore)"
The picture has already created a huge outrage on social media, where many people are seen condemning this act. However, there are some people who are defending. Their statement will gross you to the core.
Recently, the Pakistani women in Islamabad, Lahore and Karachi attended "Aurat March 2018" on International Women's Day in order to protest against the misogyny and sexism. One of the poster showing "Meri Jism, Meri Marzi (My body, My Choice)" has caught their attention. They are using that particular line to justify this act of that pervert.
This Is How They Reacted:
1

2

3

What do you think about the same? Tell us your thoughts in the comment section down below.