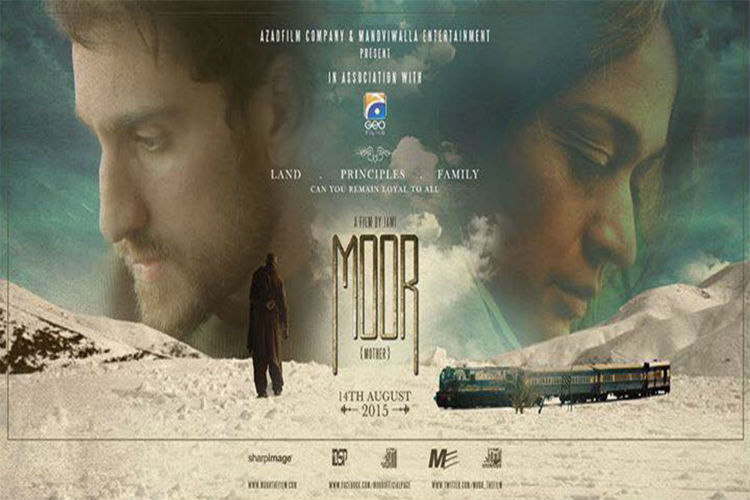 "Moor", a film on based on the decline of the railways system in the country, has been chosen as Pakistan's entry for the Academy Awards' Foreign Language Film Award this year, the Pakistani Academy Selection Committee announced on Thursday.
"The movie was selected by way of a secret ballot and was the overwhelming film of choice of the committee members," read a statement.
"Moor", directed, produced and written by Jamshed Mahmood Raza aka Jami, follows the tragic story of a family pulled apart through corruption and circumstances out of their control. The film, whose title is a Pashto word which means mother, is set against the backdrop of the surreal landscapes and roads of Balochistan.
According to selection committe member Maheen Khan, "Moor" is a "powerful and beautiful cinematic experience, of a families struggle with good versus evil set in the rugged and stunning landscape of Pakistan".
Pakistan's Oscar-winning filmmaker Sharmeen Obaid Chinoy, who chaired the committee, said: "It pushes the boundaries of cinema in Pakistan. A visual treat, the film reminds us of the history of a land we too often ignore."
Filmmaker Mazhar Zaida said that while the committee had "some very good artistic and independent productions from varied genres to choose from", "Moor" stood out particularly for its "evocative cinematography and performances".
"Moor" was released in Pakistan on August 14 at leading cinemas and film houses nationwide.
As per standard practice, films selected by each individual country's selection committee are submitted to the Academy of Motion Picture Arts and Sciences for screening, shortlisting and voting with official Oscar nominees announced at a later date.
In 2013, the Pakistani Academy Selection Committee selected "Zinda Bhaag" as the first Pakistani film in over fifty years to be submitted for Oscar consideration in the 'Foreign Language Film Award' category, followed by "Dukhtar" in 2014.
The 88th Academy Awards is scheduled to take place on February 28, 2016.