News & Gossip
Pakistan PM Imran Khan Wished Holi To Hindu Community, Got Massively Trolled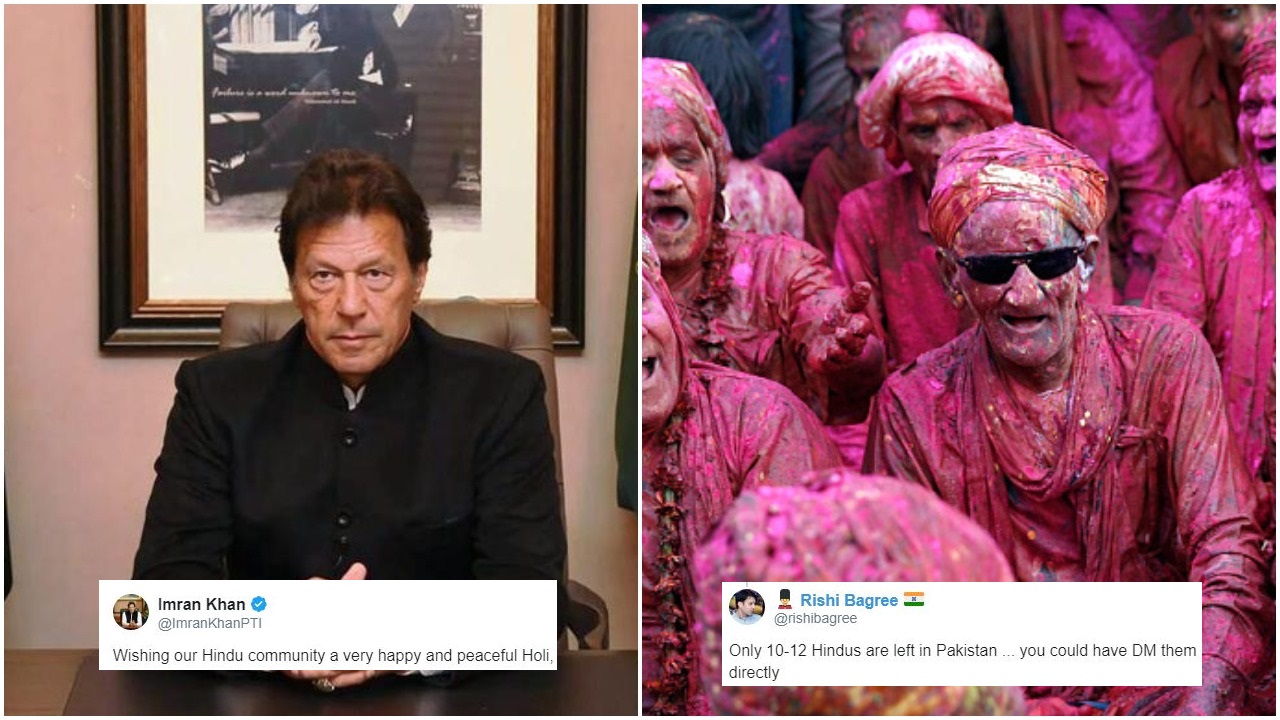 The entire country is celebrating the festival of color with great joy and love. Holi is one of the best festivals with so much laughter and happiness spreading all around us. It is also one festival, where everyone is busy smearing colors on each other in the open streets, parks and outside the buildings. Holi makes it even harder to recognize anyone, as most of the people are covered in various colors.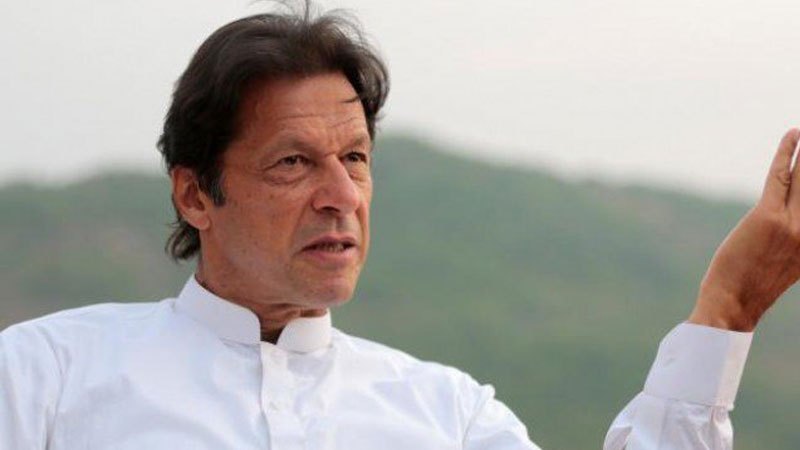 On this joyous day, Prime Minister of Pakistan Imran Khan took to Twitter to wish Hindu community on Holi. Not only Imran Khan but other leaders like Bilawal Bhutto Zardari also tweeted wishing his followers Happy Holi. First of all, check out the tweets of two prominent Pakistani leaders down below:
1
Wishing our Hindu community a very happy and peaceful Holi, the festival of colours.

— Imran Khan (@ImranKhanPTI) March 20, 2019
2
Happy Holi to all my Hindu brothers & sisters. On the happy occasion of Holi, let us spread the wonderful massage of peace and happiness. pic.twitter.com/4Gg8blgjJX

— BilawalBhuttoZardari (@BBhuttoZardari) March 20, 2019
When Pakistani leaders wished one of the minority communities of their country, people on social media didn't take it lightly. People soon started trolling Imran Khan reminding him of the situations of Hindu in Pakistan. They also said that wishing them on their own festival is not going to help in spreading peace and harmony, as it needs some actions.
Pakistani Prime Minister specifically wishing Hindu Community on Holi has irked several people. Look at some of the reactions down below.
1
https://twitter.com/rishibagree/status/1108205942628323329
2
Difference b/w India & Pakistan …👇 pic.twitter.com/PNy3BSmC4l

— Rohan Singh Rajput🇮🇳 (@RohTweetS_47) March 20, 2019
3
https://twitter.com/impuni/status/1108543650898894848
4
You have any hindu community left in your weedistan.

— Kalpana 🇮🇳🤰 Jai Hind (@KalpanaSubrama5) March 20, 2019
5
Create an atmosphere of security to them so they can celebrate Their festivals freely.

— Deepak Rishi/दीपक ऋषि (@deepakrishi2) March 20, 2019
6
Mr Imran Khan….wishes only for YOUR hindu community??
Trust you to find ways and means to get India Pak acrimony even on the days of a festival. Have some shame sir and hand over perpetrators of terror attacks on India and pls keep ur bigoted views to yourself.

BTW HAPPY HOLI.

— 🇮🇳Jay🇮🇳 (@dijay200) March 20, 2019
7
https://twitter.com/PUNchayatiii/status/1108220878142074881
8
Holi is a festival of colours
Which is message of brotherhood across religion or community.@ImranKhanPTI this tweet of yours is in bad taste.
We can't hope a sport person turned politician will divide community as Hindu or Muslims
Happy Holi to all human beings

— Pegasus spyware….Anjana🏹 (@AsYouNotLove) March 21, 2019
9
Imran Khan: We do a lot for our minorities.

World: Like?

IK: Wish them Happy Holi on Twitter

— Vishcomical (@vishcomical) March 20, 2019
10
Saare #Hindus ko to maar diya tumhare #Pakistan ki #jihadi qaum ne ab aur kaun se #hinduwo ko ye #Holi ki shubhkamnaye de rhe ho??
Apne desh ke hinduwo ko jihadiyo se safe rakhne ki koshish karna ho sake to.
Khair apko bhi #Holi ki shubhkamnaye..#Holi2019https://t.co/pCkcpKSNbk

— Nilesh pandey (@nileshpandey699) March 20, 2019
What do you have to say about this? Tell us your thoughts in the comment section down below.