News & Gossip
Pahlaj Nihalani on Censorship Row: Let Them Try to Get Rid of Me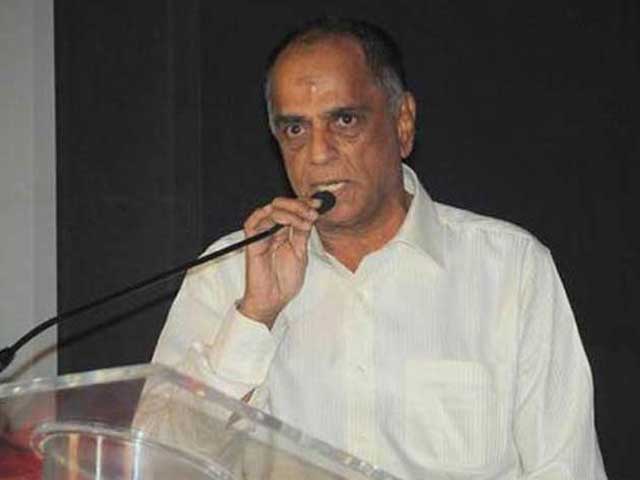 Pahlaj Nihalani on Censorship Row: Let Them Try to Get Rid of Me
"THE BROKERS AND MIDDLEMEN ARE CONSPIRING WITH THE DISGRUNTLED ELEMENTS IN THE CBFC TO CREATE BAD BLOOD BETWEEN ME AND THE FILM FRATERNITY," SAID MR NIHALANI
Central Board of Film Certification (CBFC) chairperson Pahlaj Nihalani, who is in the news after members of the film fraternity reportedly complained against his autocratic ways, says no film producer can doubt his integrity.
Amid all the controversy, Mr Nihalani is playing it cool.
"Let them try to get rid of me. The information and broadcasting ministry is aware of what I am doing and who are the people who want me out. The brokers and middlemen are conspiring with the disgruntled elements in the CBFC to create bad blood between me and the film fraternity.
"But they forget I've been a part of the film industry for many decades. No film producer will doubt my integrity," he said.
Mr Nihalani was appointed CBFC chairperson in January. His stance against vulgarity and abusive language in films has led film industry members to stand up to his 'diktats'.
Some film celebrities, including Ramesh Sippy and Aamir Khan even met Minister of State for Information and Broadcasting Rajyavardhan Singh Rathore on Monday.
But Mr Rathore said the meeting was not to displace Mr Nihalani, but rather to discuss issues, ideas and suggestions.
Mr Rathore also met certain CBFC members on Tuesday to discuss modernisation of the board.