News & Gossip
Over 2K people denounce the witch hunt of Rhea via an open letter to media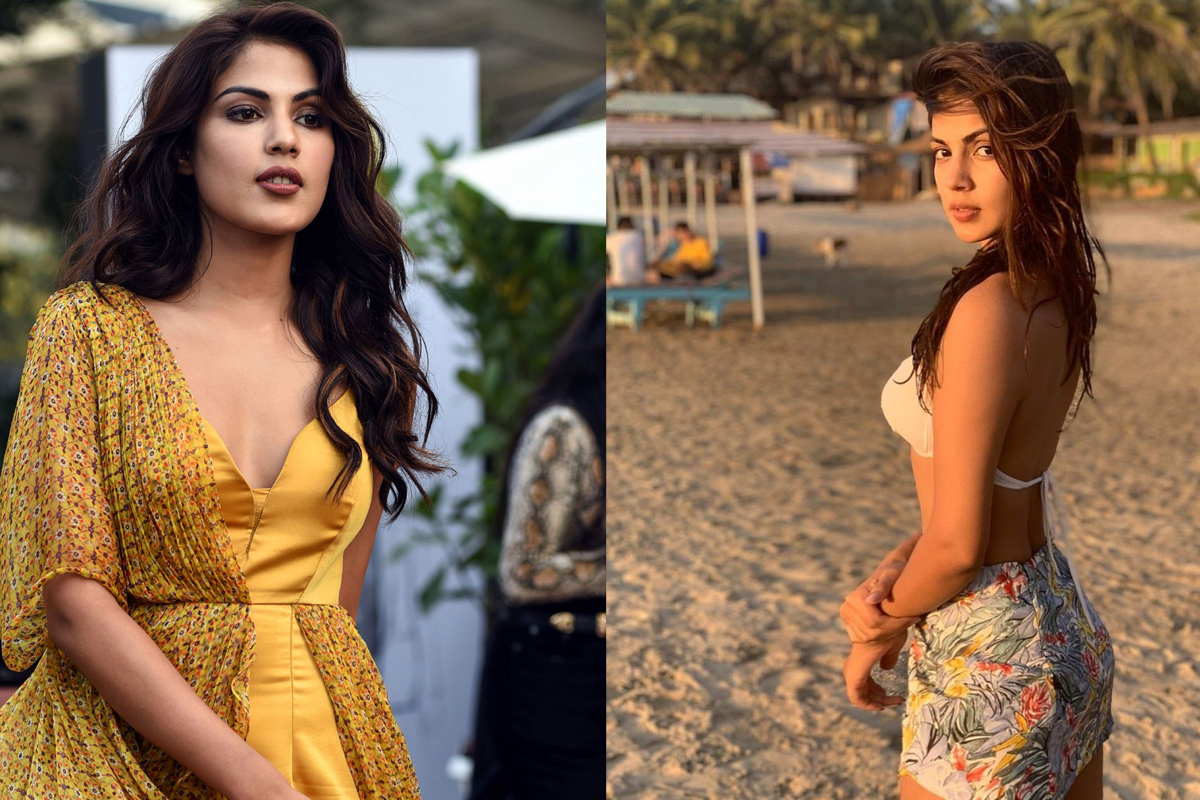 Ever since Rhea Chakraborty's name came out in Sushant Singh Rajput's alleged suicide case, she became the headlines of every newspaper. Where the court trial is underway many went ahead to witch hunt her but also there are people who supported the actress and urged the media and others to let the judiciary do its work. Extending their support, more than two thousand people from different walks of life including, several Bollywood celebs and film personalities, signed an open letter denouncing Rhea Chakraborty's media trial while covering the late actor's death investigation.
Voicing their stand online, people from film fraternity were Sonam Kapoor, Anurag Kashyap, Zoya Akhtar, Freida Pinto, Gauri Shinde, Farhan Akhtar, Alankrita Shrivastava, Reema Kagti, Rasika Dugal, Amruta Subhash, Dia Mirza, Kubbra Sait, among many others also signed the letter that not only attacked media for the on-going witch hunt but also asked them to hunt news and not women.
The open letter addressing Indian media has been published on a blog called 'Feminist Voices' and more than 2,500 personalities have already signed the letter. The content of the post read, "Dear news media of India. We are worried about you. Are you feeling ok? Because, as we watch your witch-hunt of Rhea Chakraborty, we cannot understand why you have abandoned every professional ethic of journalism, every tenet of human decency and dignity and chosen instead to physically assault a young woman with your camera crews, endlessly violate her privacy and work overtime on false accusations and moralistic innuendo for a drama of 'Rhea ko phasao'."
The letter also talked about Sanjay Dutt and Salman Khan's cases and asked the media to show Rhea the same respect as it was given to the male actors. The letter also drew attention to the media's assassination of Chakraborty's character and creating a hostile environment for her and her family online.
The letter also criticised the media for promoting stereotypes of 'vishkanyas' and 'dayans' while ignoring the mental health of the person in question. "It is easy to victimise a young woman because there are so many people who already disbelieve, slut-shame and abuse women, for their smallest freedoms. It is certainly cheaper than doing actual stories about a host of issues from GDP to health, currently confronting us," the letter further read.
Meanwhile, Rhea Chakraborty is under 14-days judicial custody of NCB and has been denied two of her bail pleas by a Mumbai session court. The actress is currently jailed in Byculla prison and is likely to apply for a fresh bail plea in Bombay High Court soon.