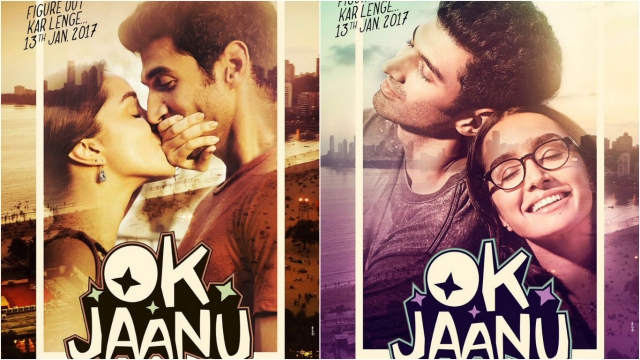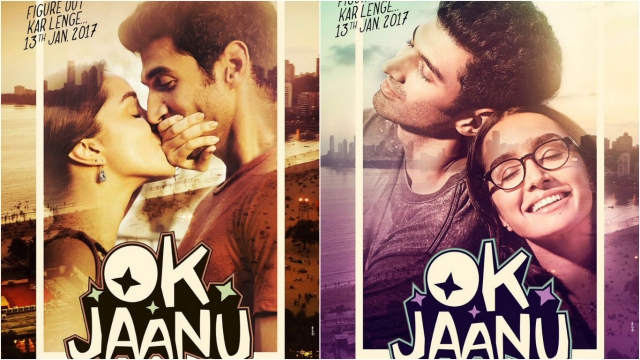 Produced by two big banners, OK Jaanu released among great expectations. Shraddha Kapoor and Aditya Roy Kapur were previously seen as a hit Jodi in the movie Aashiqui 2. So with this new flick there was all the more curiosity whether the same romance could be recreated. But the movie lacks luster or substantial elements of drama to stand out from the string of love stories we have seen in the present day. The love story looks quite monotonous and clichéd without any surprise element. The end is also quite predictable and the conflicts look common place. But yes we cannot forget to appreciate A. R. Rahman's soulful music and powerful performances by both the actors. In additional Naseeruddin Shah and Leela Samson have an important part to play in the story which does not go waste.
The Plot:
Tara and Adi meet in a marriage ceremony. Tara is an architecture graduate and Adi is an aspiring game designer. Both nurture dreams of going abroad and pursuing their career. They meet, chat and fall in love and decide to stay together. Like in many of our new generation films, Tara and Adi also do not want to be tied in the institution of marriage as that would hinder their ambitions. They begin a livin relationship waiting for their admissions to confirm. When the time of their parting is indeed near, they reconsider their relationship which by then reaches a fragile position and is about to crumble. Now the only thing that remains to be seen is whether they reunite in the end or not. And that is no suspense.
Performances:
When the story does not have much to offer, the attention obviously shifts to the characters and the actor's capability. In the case of this film, the characters are very vividly portrayed and are real to life. That is a real advantage as it gets the audience involved at every point. Big credit goes to the actors who essay the character to perfection. Shraddha Kapoor is very appealing and powerful with her performance. Aditya on the other hand has improved since his last memorable act which was Aashiqui 2. The couple has a sizzling chemistry which stands out as an important part of the film.
Technical Aspects:
Shaad Ali returns after a break. We remember the last time he remade a Tamil film was Sathiya with Rani Mukherjee and Vivek Oberoi when both the actors were big stars. The film was a super hit thanks to it's music and exemplary acting. However, the same thing cannot be said about this Jodi. Ali's direction is almost flawless and his skill lies in the lover's banter scenes. In the serious scenes too he brings out the emotions very powerfully extracting good performance by the actors.
The Loopholes:
Ok Jaanu is an official remake of the Tamil hit O Kadhal Kanmani starring Dulquar Salman and Nithya Menon. It was an adorable film in Tamil. However this Bollywood version is only a common place campus love story. If good music and costumes could save a film then Ok Jaanu might turn out a hit.
Final Word:
Ok Jaanu is apt for a campus group outing. Watch it with your friends or lover for some joyful moments without much expectations.