News & Gossip
No overseas groom for my daughter, says Priyanka Chopra's mom!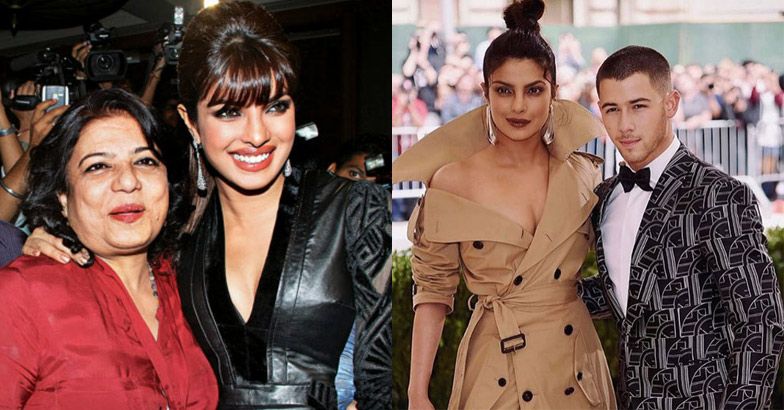 Priyanka Chopra recently appeared as Nick's date for his cousin's wedding. It is been stated that before Priyanka, Nick dated many women but he never introduced any of them to his family except Priyanka. It is been stated that Nick wants to settle down with Priyanka and start a family. Recently a leading daily got in touch with Priyanka's mother Madhu Chopra and asked her about Priyanka and Nick's relationship.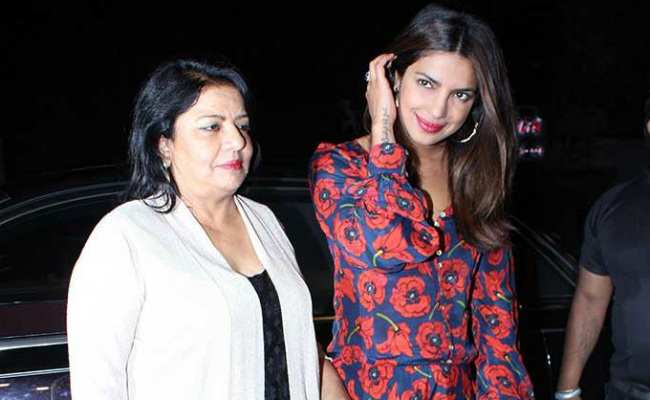 In her statement, Madhu said-
"I feel it is much easier to adapt to a married life if both man and wife belong to the same culture. I can't imagine Priyanka with a foreigner. For Priyanka marriage is for keeps, also so if she doesn't find anyone who is a perfect fit for her, and stays unmarried I don't have any issue with that," Madhu Chopra was earlier quoted as saying by Dainik Bhaskar.
A source was quoted by the American entertainment website saying-
"Nick and Priyanka met through mutual friends and their attraction was immediately undeniable. Things are not too serious right now, but they are having amazing sex, but that's all it is, for now, no strings or commitments,"
Earlier it was reported that Priyanka's friends asking her to be careful because Nick have a track record of being a player. "Her friends are all warning her that he is a total player, and not to get too close cause he will break her heart. So, she is keeping everything light and easy and trying not to get too attached to him, but she thinks he is really sexy, talented and their chemistry in the bedroom is undeniable," said the report.
The duo is yet to comment on their relationship status. What you have to say about Priyanka and Nick's relationship? Share your view in comment section below and stay tuned with us for more details about Priyanka and Nick's relationship.