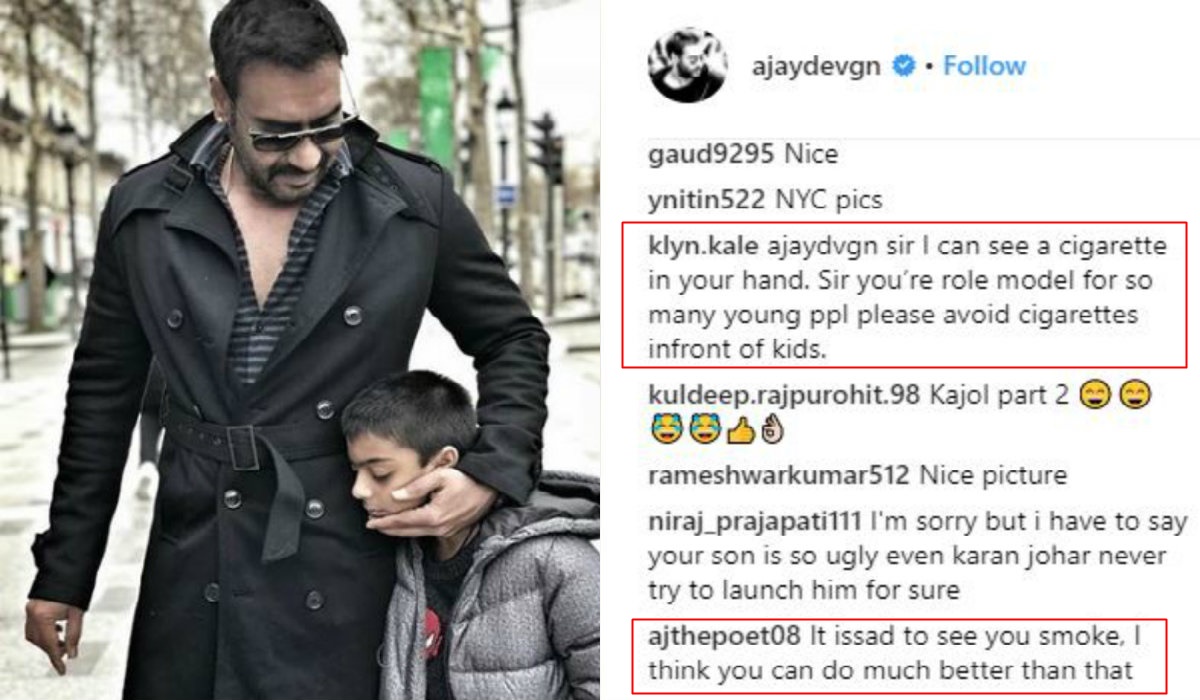 Ajay Devgn celebrated his 49th birthday yesterday (April 2) in Paris with his family. He shared a few photos on Instagram from their vacation. Ajay received a lot of wishes, but wrath for smoking next to his son as well. The fierce comments were for a photo where he is posing next to his son, 7-year-old son, Yug and holding a cigarette in his hand.
https://www.instagram.com/p/BhEj6xUn7R5/?hl=en&taken-by=ajaydevgn
Check what people commented: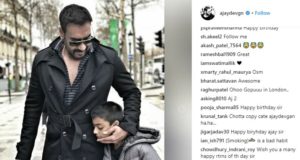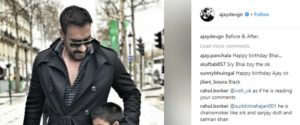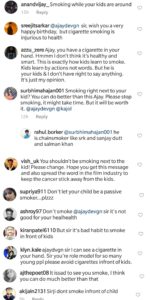 His wife Kajol does support for kids health and welfare, but she shared the same photo on her Instagram as well.
Nothing can prevail against the will of family members. It is believed that when Kajol's father suffered a heart attack in 2008, she was extremely worried about the consequences of smoking and how it was death was looming in the air.
That point of time, she made her husband, Ajay quit smoking for good. Not only, Ajay, many other celebrities have quit smoking but they come back to the same track. This time trolling was done for awareness and not for any kind of joke.
We do commend smoking next to any kid. Smoking is Injurious to health, quit it before it takes on you.
Also Read:Â Aishwarya Rai Bachchan & Pharrell Williams' Photo Shoot Is Quirky & Swanky!